The story of St. Valentine is actually quite touching. During the early days of Rome, men were forbidden from marriage as the Emperor at the time had observed that the best soldiers were the ones with nothing to lose; no wives and children at home to distract them while conquering the world, so it would seem. Valentine, then a priest, believed so deeply in love that he risked his life to marry these young lovers. Once he was discovered though, his fate was sealed and he was put to death. It is also said that he would deliver love letters on behalf of soldiers that were imprisoned while also penning a letter or two of his own to his young lover. One such note was found and it was signed, "from your Valentine," starting the tradition of sending Valentine's.
Now, if you are looking to bestow your dearly beloved with a bottle of wine, we highly recommend you look for something pink. Rosé is often dismissed as sweet and simple but the blush-coloured wines today is anything but. The French have been drinking dry rosé for as long as they have been growing grapes but it is only in the last decade or so that the trend has made its way to North America.
The beauty of rosé is that they can be feather light and delicate, perfectly suited to drink with an equally delicate protein like poached salmon or soft scrambled eggs—we are talking about Valentine's Day and there's really nothing sexier than breakfast in bed—or they can be bright, lively and totally quaffable all on their own or with a simple plate of cheese and charcuterie.
As the desire for rosé increases, Canadian winemakers are producing blush wine. Though this time of year is considered a bit of a shoulder season with respect to new releases of rosé, there are still plenty to choose from, and we have narrowed down the ones we've been crushing on lately.
Cave Spring Cellars 2016 Rosé, Niagara Peninsula ON $15.95
Made from a blend of grapes sourced along the Niagara Escarpment, this wine is beautifully aromatic and full of life. On the nose is a veil of cherry blossom, while hints of white pepper and ripe strawberry carry through to the palate. The ripe, fruity palate is balanced with notes of tart rhubarb and cranberry skin and has a lively and refreshing acidity. Pair with a salty cheese like Pecorino and enjoy sipping this while your evening unfolds.
Malivoire 2016 Vivant Rosé, Niagara Peninsula ON $19.95
This wine is styled after the classic dry rosés from Provence. Bone dry and feather light on the palate with notes of cherry, vanilla and gardenia and a clean, slightly saline finish. The classic pairing for this style of wine is Niçoise salad but this will work just as well with a combination of meaty fish and salty accompaniments.
Back 10 Cellars 2017 Rosé Coloured Glasses, Niagara Peninsula ON $19.95
The husband and wife team at Back 10 Cellars newest release of rosé is fresh and vibrant. Made from small plantings of pinot noir and gamay, this wine shows bright notes of pink grapefruit, candied strawberry and lemon zest and is equally playful and refreshing. Again, this is another wine that would be perfect to start the evening or paired with grilled vegetables or shaved prosciutto.
Benjamin Bridge N/V Rosé, Gaspereau Valley, N.S. $27.95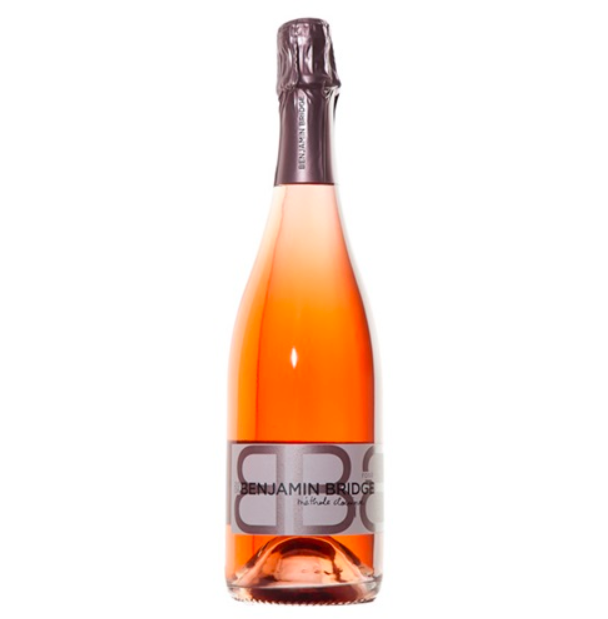 It would be a sin to talk about wine on Valentine's Day and not mention bubbles. Made in the traditional method, this wine is beautifully rich and decadent while still showing restraint and precision. The nose is elegant with hints of gardenia and cherry and opens up onto the palate with underling notes of green apple that offer a refreshing acidity while leading into a lengthy, mineral-driven finish. If you dare to try it at home, this wine is perfectly paired with fresh shucked oysters.