Vancouver's Bacchus Restaurant recently unveiled two Valentine's Day dining opportunities taking place at the Wedgewood Hotel eatery in the coming weeks: a month-long Valentine Afternoon Tea program and a multi-course Valentine's Day dinner.
The Bacchus Valentine Afternoon Tea is priced at $65 per person and includes an indulgent array of gourmet sandwiches, housemade pastries and sweets, and classic savoury cakes, along with an extensive Champagne and sparkling wine selection.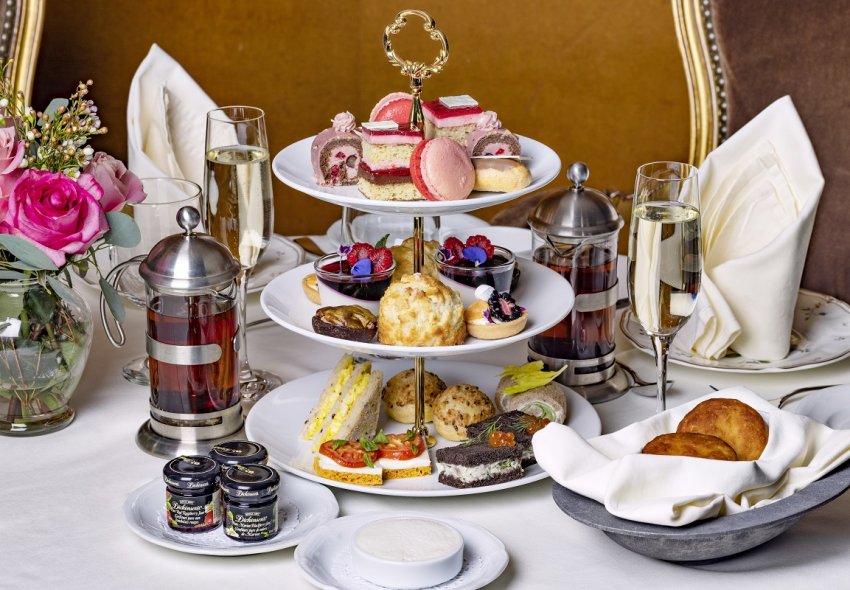 For Valentine's Day, chef Montgomery Lau has put together a four-course menu ($168 per person) that begins with an amuse bouche of Kusshi Oysters and Northern Divine Caviar, followed by a selection of appetizers such as cocoa-scented foie gras terrine and creamy lobster bisque, a choice of main courses that includes a slow roasted beef sirloin, pan roasted Chilean sea bass, and roasted yam gnocchi. To finish, guests will have two desserts to choose from, including a rhubarb strawberry tart with vanilla creme patisserie and a dark chocolate ganache.
"Bacchus definitely has a beautiful, old world and new world feel to the room, which lends itself well for a romantic setting," says Elpie Marinakis, co-owner and managing director of Wedgewood Hotel and Spa. "Many memories and cherished moments have been made in our restaurant, and we hope new ones will be created this Valentine's Day. I'm extremely excited for our new Valentine-themed Afternoon Tea. What's most important is that people celebrate with their loved ones - from friends, family, to partners, and spouses."
Reservations for both experiences are highly encouraged and are now available to book online.