World Oceans Day officially takes place tomorrow and to celebrate the occasion, restaurants around the world will be offering up an array of sustainable locally-caught seafood to help raise awareness around the initiative's mission to protect and restore our shared ocean and climate.
Since Vancouver happens to be home to one of the best coastal bounties around, you can be sure that there will be plenty of delicious ways to honour the ocean on June 8, but Bacchus Restaurant's stunning bull kelp-cured Canadian rockfish with pickled macro kelp, crispy kelp, quinoa, and kombu bubbles might just be the most inventive offering of the bunch.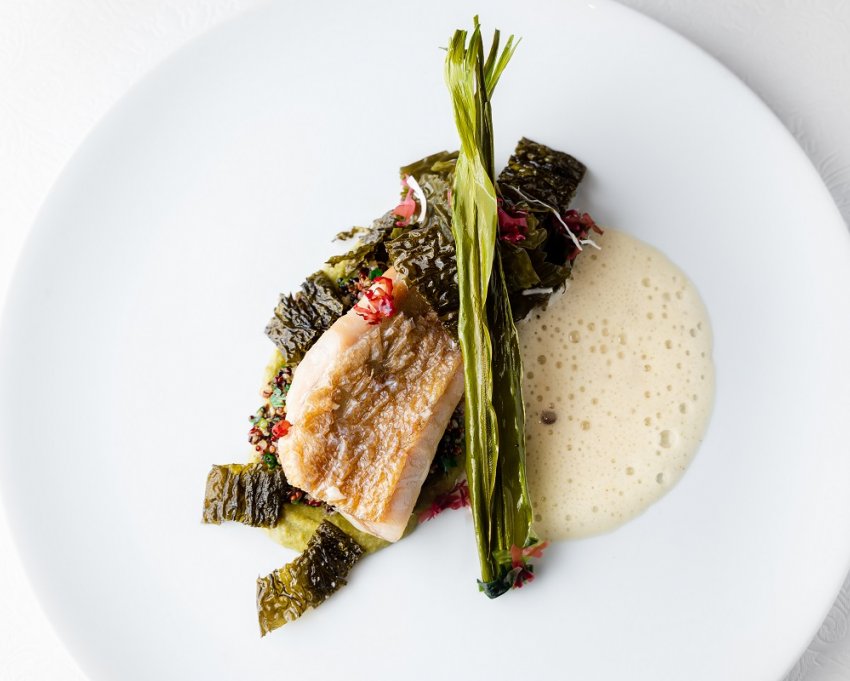 "This dish is inspired by the ocean," explains Bacchus Restaurant chef de cuisine Jason Baker. "The rockfish represents the predictor, which can be found in and around the seaweed bed. The quinoa is to represent the ocean seabed and Kombu bubbles represent the ocean spray. The seaweed is not only the key ingredient to this dish but it also represents the natural food chain from the rockfish who feasts on the seaweed."
Bacchus Restaurant's kelp-cured Canadian rockfish will be available at the Wedgewood Hotel eatery until Sunday, June 12.