This week, Wedgewood Hotel and Spa's award-winning eatery, Bacchus Restaurant, announced that its popular weekend afternoon tea service will officially resume on September 18. The main dining room of the Vancouver restaurant will feature a signature menu filled with delicious sandwiches, handmade pastries such as scones and fruit tartlets along with quality tea blends and more for $65 per guest.
"For years, we've been proud to be one of the most coveted destinations in the city to indulge in this beloved and time-honoured tradition," says Elpie Marinakis, co-owner and managing director of Wedgewood Hotel and Spa. "We're thrilled to once again welcome back guests and local residents alike to enjoy the company of their friends and family during a luxurious service that's truly fit to a tea."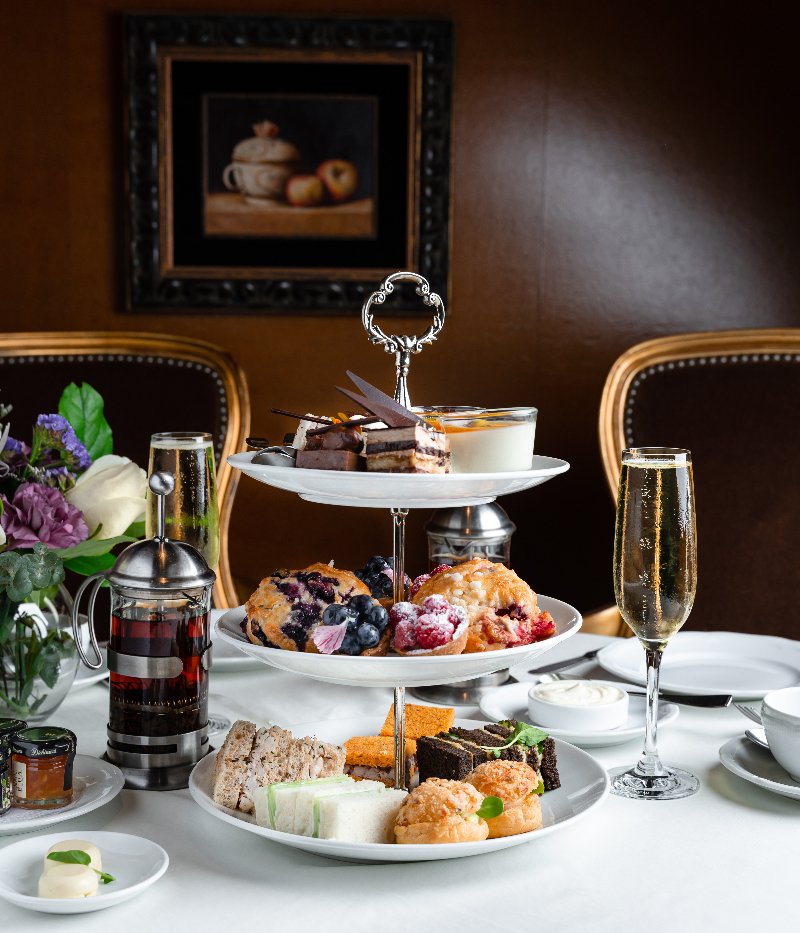 The service will also feature a new "Windsor" option that offers guests a choice of a glass or bottle of Champagne, sparkling wine, or a glass of the classic French cocktail Kir Royale.
"The return of our Afternoon Tea services gives us a golden opportunity to showcase chef Janik's classical skills and true passion as a pâtissier," says executive chef Montgomery Lau. "Our guests are in for an unforgettable experience that will be every bit as pleasing to the eye as the palate."
Bacchus Restaurant will offer two-hour afternoon tea seatings every Saturday and Sunday at 2 p.m. and 2:30 p.m. Reservations can be made online.