This weekend, Vancouver's acclaimed H Tasting Lounge launched its first afternoon tea service of 2022, offering guests an elegant assortment of sweet and savoury snacks, along with a brimming selection of aromatic teas.
Taking place every weekend from 12 to 3 p.m. inside of the of the Westin Bayshore hotel's art deco-inspired eatery, H Tasting Lounge's new afternoon tea menu includes savoury bite-size offerings such as salmon gravlax blini with lemon cream cheese, cucumber, caperberry, and salmon roe and tandoori chicken with mint yogurt pinwheel, along with sweet delights like Mexican chocolate panna cotta and strawberry pistachio cake—all served on the restaurant's iconic golden ferris wheel—followed by a unique cotton candy Bonsai tree to finish.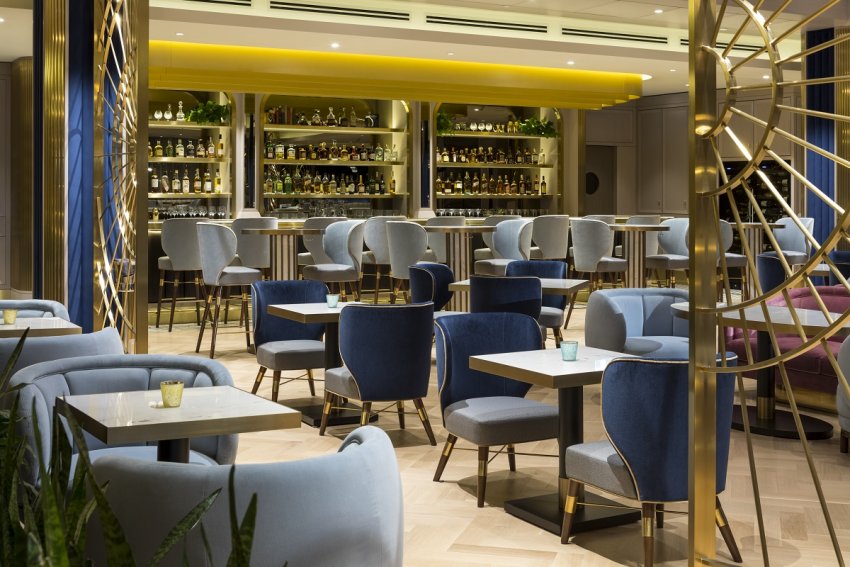 Guests will also have the opportunity to choose from a wide variety of teas, including caffeine-free options like Mountain Berry (blend of Saskatoon berries, currants, hibiscus and rosehips), green and white teas like Apple Pie (crisp autumn apples and green tea enveloped in warm, fragrant cinnamon, nutmeg, and maple), and black teas like masala black chai tea (complex blend of cardamom, cinnamon, ginger, pepper and cloves blended with black tea).
H Tasting Lounge's Winter Afternoon Tea service is priced at $55 per person. Reservations can be made online.