An interesting new afternoon tea service inspired by both Victorian-era refinement and France's La Belle Époque period debuted at Vancouver's acclaimed H Tasting Lounge this past weekend.
Taking place at the Westin Bayshore eatery every Saturday and Sunday, the newly-launched Let Them Eat Cake! afternoon tea service features a collection of high quality loose-leaf teas from around the world, along with a fun and flavourful assortment of sweet and savoury bites that have been sourced from purveyors who H Tasting Lounge says pride themselves on ethical and sustainable practices.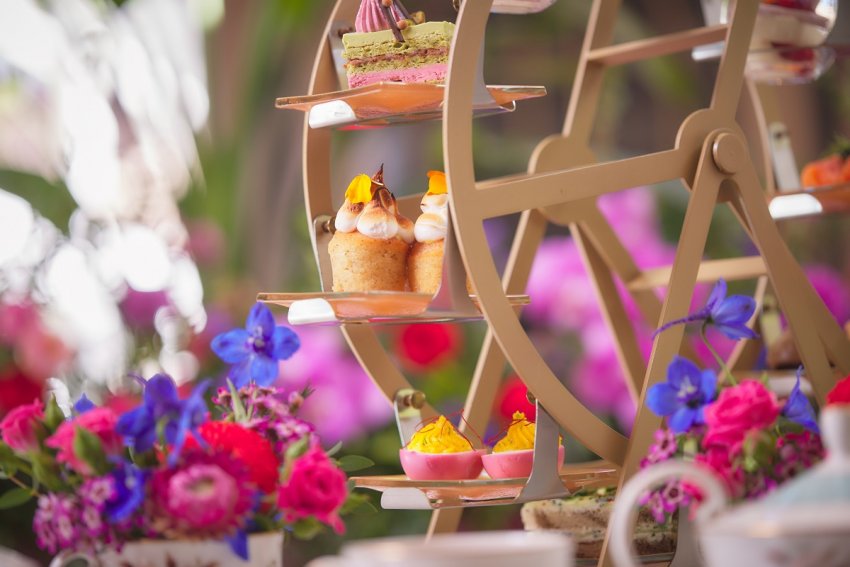 Some of the locally-sourced menu items include Sunshine Coast's Northern Divine caviar, organic eggs from Richmond's Rabbit River Farms, and freshly baked breads from La Baguette and l'Echalote.
The H Tasting Lounge culinary team has also created a slew of its own made-in-house offerings, including honey, lavender, and white chocolate scones with clotted cream, baby cucumber finger sandwiches with dill and chive cream cheese and cracked pink peppercorn, and cheesecake with raspberry meringue, chantilly cream, and edible flowers from Barnston Island Herbs.
H Tasting Lounge's Let Them Eat Cake! afternoon tea service is available for $65 per person. Head to the H Tasting Lounge website to see the full menu and to make reservations.