Vancouver's H Tasting Lounge announced today that its annual Secret Garden dome dining experience is officially set to return to the Western Bayshore on March 16, along with new seasonal food and beverage offerings and Secret Garden afternoon tea service.
In addition to private dome dining complete with an artfully aesthetic and panoramic views, Secret Garden guests can also look forward to a variety of seasonal culinary creations from chefs Steve Rutherford and Homer Baisa, including seared jumbo scallop linguine with pesto cream sauce; beef striploin with charred broccolini, roasted garlic, and chive croquettes; and ahi tuna tataki.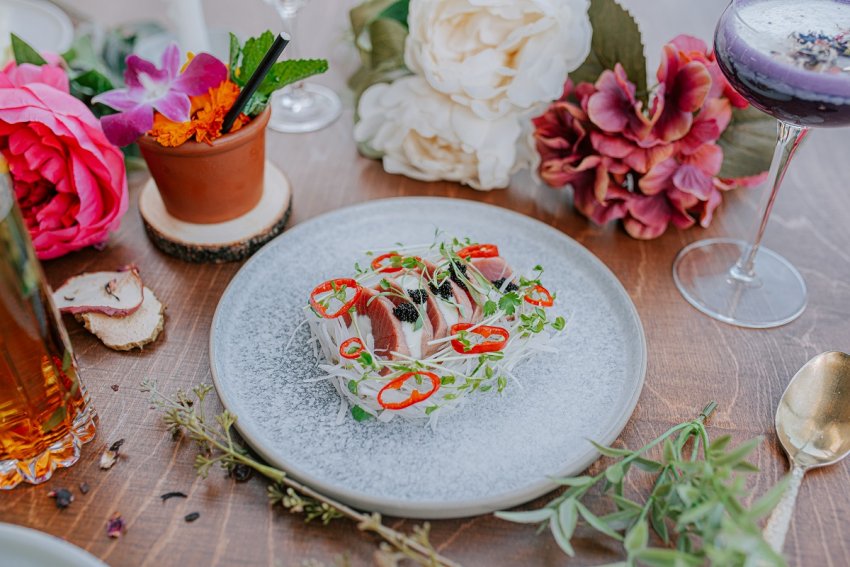 H Tasting Lounge will also feature a slew of new spring-themed libations such as The Blip (violet Ube-based cocktail embellished with dried rose petals and an intricate wafer butterfly resting delicately on dreamy coconut-lavender foam) and Feelin' Dandy (dandelion root-infused aperitivo).
The Secret Garden dome dining experience will be open daily from March 16 to May 8 with reservations becoming available on February 25. Guests who book a timeslot between 12 and 3 p.m. on Saturday and Sunday will also have the option to order afternoon tea service.