If you've got an abundance of turkey dinner leftovers then this recipe is for you.
Borrowed from the pages of Twyla Campbell and Dan Clapson's cookbook Prairie: Seasonal, Farm-Fresh Recipes Celebrating the Canadian Prairies, this easy-to-make creation utilizes most ingredients one has kicking around the day following an epic turkey-centric feast.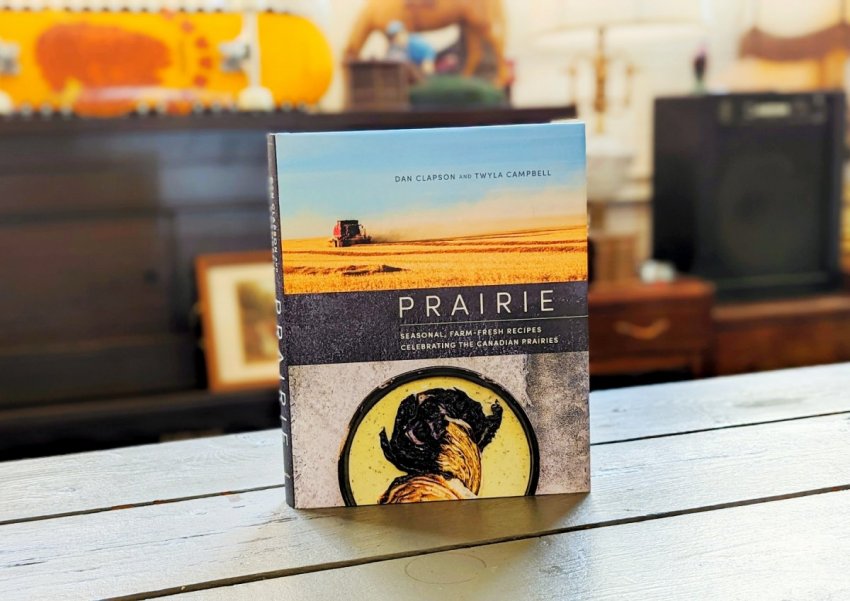 "Most folks will agree that the best part about a big holiday dinner with family and friends is the multitude of leftovers you wind up with afterwards. As delicious as a quick reheat of turkey dinner odds and ends can be, I also like to view leftovers as mise en place that will help me create something more imaginative," writes Dan Clapson in the introduction to this recipe in Prairie.
He continues, "If this isn't the most fun way you've enjoyed turkey dinner leftovers then I will feel very disappointed in myself here. This baked soup is creamy, rich, delicious, and always a hit in my household!"
Soup topping
2 1/2 cups leftover stuffing
1/2 cup finely grated Parmesan
1/2 cup grated mozzarella
1/4 cup heavy cream
Place all ingredients in a medium bowl and mix gently to combine.
Set aside until ready to assemble soups for baking.
Turkey dinner leftovers soup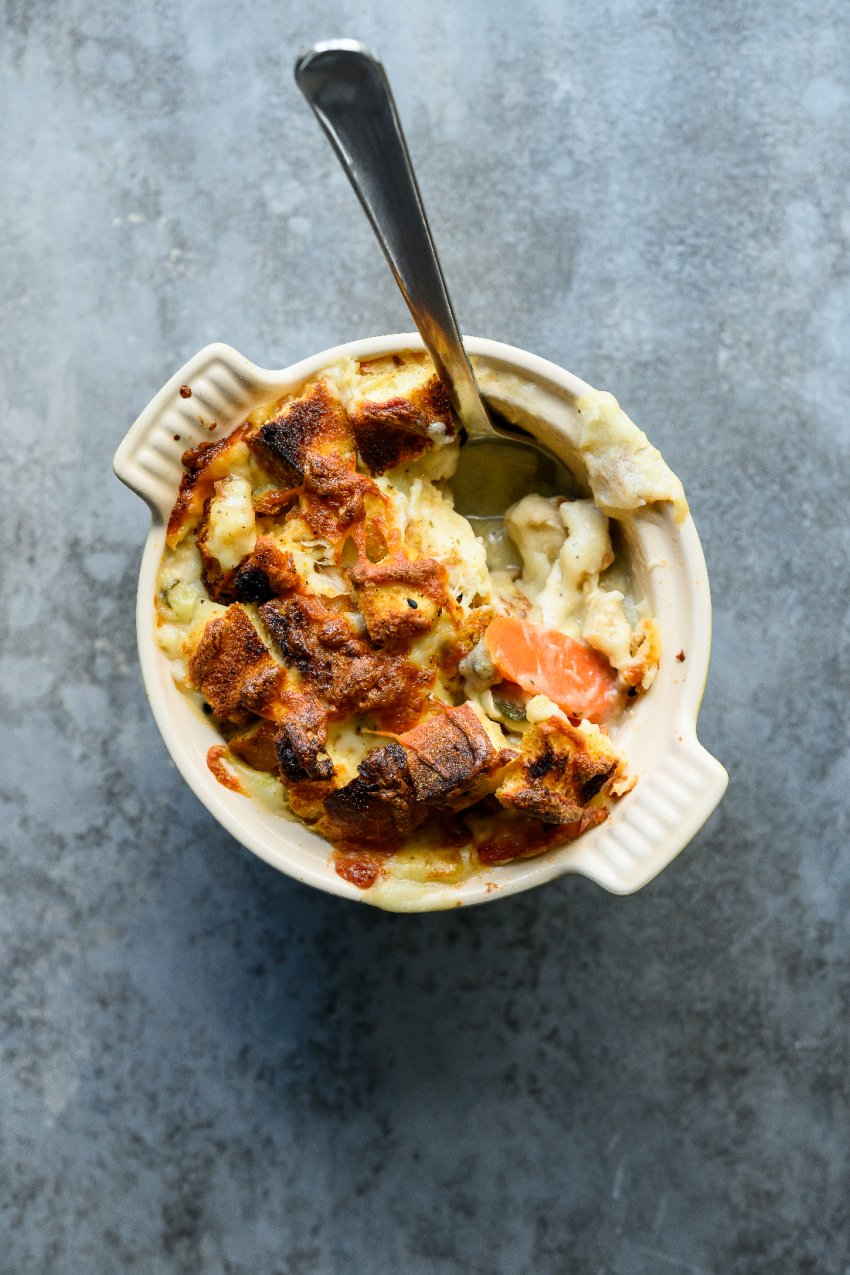 2 tbsp canola oil
2 yellow onions, diced
6 cups turkey broth, or chicken broth if you do not have turkey broth on hand
2 cups leftover mashed potatoes
1/2 cup gravy
1 tbsp apple cider vinegar
1 tsp dried rosemary
1 cup sliced cooked carrots, or other winter vegetable like parsnips, acorn squash or butternut squash
1 cup finely chopped cooked turkey meat
1/4 cup heavy cream
Heat canola oil in a large pot on medium-high heat. Add onions and cook for 5 minutes, stirring occasionally.
Next, add broth, potatoes, gravy, vinegar and rosemary. Once mixture comes to a simmer, reduce to low heat and use an immersion blender to puree until smooth.
Add chopped carrots, turkey meat and cream and continue to cook until near-simmering.
Season to taste with salt before baking.
Assembly for baking
Preheat the oven to 350℉.
Fill desired amount of heat-safe bowls or ramekin with soup and top with even portions of the stuffing mixture.
Bake in a preheated oven for 10 minutes and turn to high broil for 2-3 more minutes, until the topping has turned golden brown and crispy.
Remove from the oven and allow to cool for several minutes before serving.