Spend a couple of days in Penticton, B.C. and you will see that something interesting is happening to the dining scene there. Yes, the regular chain restaurants, like White Spot and Earls, can still be found, and there is also a strong presence of longstanding Greek restaurants, like the beloved Theo's on Main Street. There is absolutely nothing wrong with these restaurants, but, there is something else happening: a string of smaller restaurants are driving change in the city. These restaurants are sourcing locally and bringing an urban vibe, places like Cannery Brewing, Brodo Kitchen, Bad Tattoo Brewing, Mile Zero Wine Bar and Front Street Brasserie. There is also a new kid on the block, Craft Corner Kitchen.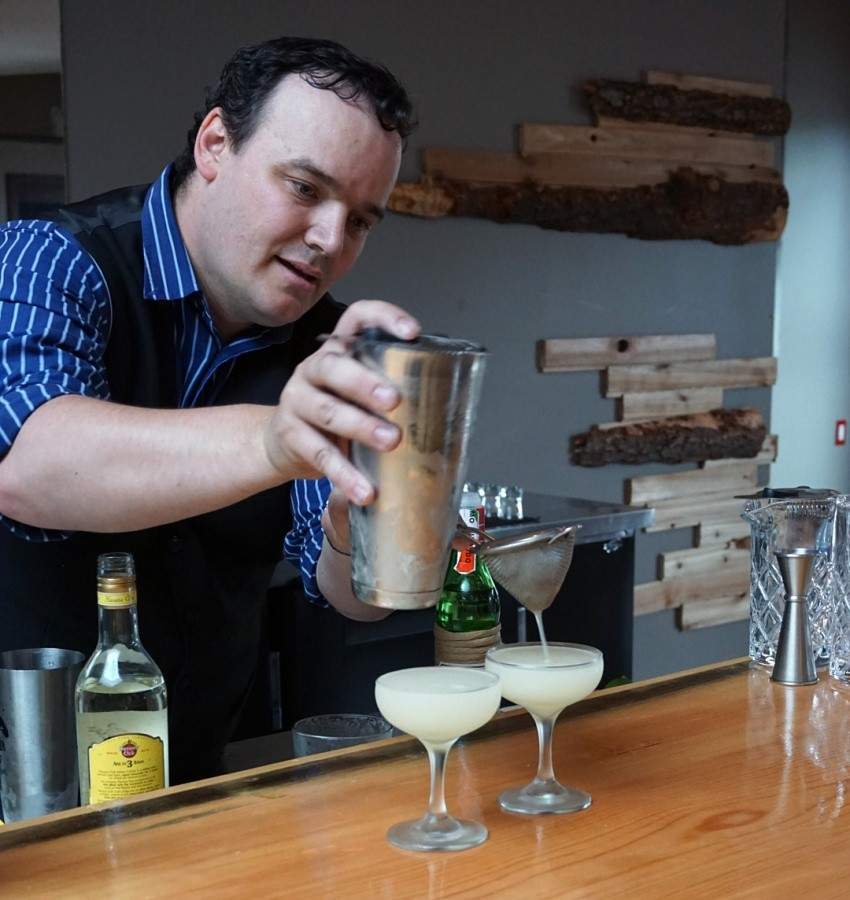 Craft Corner Kitchen comes from a team that has a history together. At the head are Jonathan Cote and chef James Holmes. Behind Holmes in the kitchen are his trusty right hand man, chef Jason Meyers, and baker extraordinaire, chef Holly Kernohan. This team of four met while working at Cathedral Mountain Lodge, located near Field, B.C., about 10 years ago. Through the years, they moved on to separate projects but fate brought them all back together in Penticton.
The vision of the restaurant is more than just eating locally. They take it one step further and stand behind their goal of community sourced, community driven--a motto clearly written at the entrance to the kitchen on slats repurposed from a wine barrel.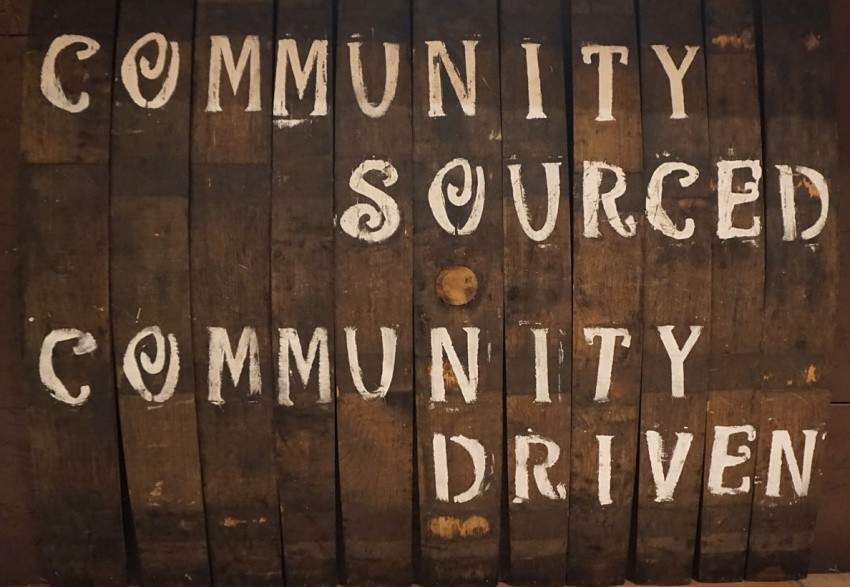 This is resonated throughout the rustic space.
The long table in the centre of the room and the bar surfaces are sourced from Penticton-based Chainsaw Mountain Carvings, using large pieces of fir and beetle kill pine wood. There is even a nod to the history of the building, which used to be a beauty school and a Greek restaurant before that. In the basement, a treasure trove of old-school plates and dishes were found, which have been brought up and given new life.
And, of course, this philosophy extends to the bar and kitchen. Jonathan Cote is the man behind the bar, serving cocktails, beer and wine from the many wineries, breweries and distilleries in the area. You won't find a brand name soda fountain behind the bar, but rather, housemade and bottled sodas for those avoiding alcohol.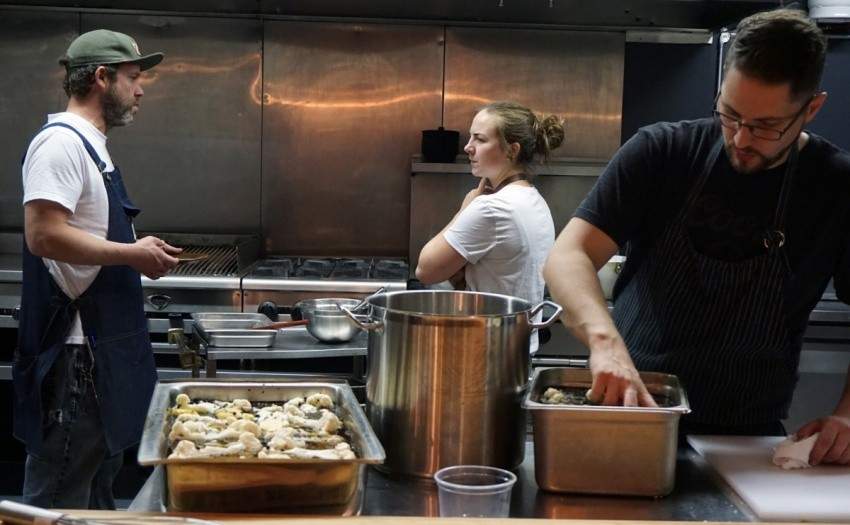 In the kitchen, James Holmes and his team are serving unique dishes using the plethora of resources around Penticton. When not sourcing ingredients from his own back garden and within Penticton, Holmes' gather other ingredients from places like the nearby town of Summerland.
Holmes leads his team with an art of collaboration. Between him, Meyers and Kernohan, the style of food is elevated, guilty pleasure, comfort food. All members from the team bring their own talents to the menu, which is peppered with childhood favourites--the Smash Burger with patties made from pork belly and Alberta beef but with a guilty twist of American cheese slices on super-soft buns paired with house-made pickles; or the Pop Tart ice cream sandwich that has Fruit Loop gelato surrounded by an actual Pop Tart. There is also the more sophisticated Cache Creek B.C. pig steak with The People's Crafthouse ginger beer, pickled fennel, fresh horseradish and apple syrup. The dish itself is amazing but using Kernohan's house-made rye bread to sop up the leftovers on the plate is its own guilty pleasure.
Whether these dishes are served outside on the cozy patio, under the sprawling tree with twinkling lights above, or inside on the massive communal table, they start a discussion with those who are congregated there. People who don't know each other are brought together by the welcoming space and by the food. It's a busy place in the summer with tourists, but it's also popular among locals during the off season to come together when most restaurants in Penticton close at 8 p.m.
Craft Corner Kitchen has chosen their mission well, and is on track to delivering on that promise.