The Inviting Life, by passionate Francophile, devoted dinner host and celebrated author Laura Calder, is part hosting guide, part homemaking guide and part memoir. The small, hardcover book, delicately illustrated, offers tips on everything from making a sandwich (because most sandwiches are "dreadful") to how to set a table (avoid the fishbowl-sized wine glasses), to how to cure the hiccups (suck a lemon, hard).
When I reach Calder by phone at home in Toronto, she's basking in the afterglow of a hosted dinner, held by her and her husband Peter the night before. "We've been entertaining all week at a rate that is not sane," she says breathlessly, in a tone that makes me quite certain she is already polishing the silver for the next party.
Let's talk about New Year's Eve. These days, people are inviting people to their homes via Facebook or Twitter or text message. What do you think about that?
I'm anti. I think if you're inviting people into your house, it's a personal gesture and everything about it should be personal. As soon as you start sticking it up on the bulletin board around the corner for all and sundry, it's a way of saying, "You're not really that special." Part of inviting is about letting people know that they, for that night, are among the chosen. You really choose because you're giving every guest as a gift to every other guest, so you want to make sure it's an appropriate one.
In The Inviting Life, you suggest having some food on standby in the event that the party goes into the wee hours. What would be a good New Year's Eve food for after midnight?
Buckwheat noodles with fish roe are good. It's like a play on the blini, something you toss together, it doesn't have to be hot. Or, if you want something hot, I think any pasta that's ready to go, because it's the afterthought; it's the food that no one is expecting you to do. Or, any big pot of something: a soup, or if you're in the Maritimes, a fish chowder.
In the book, you suggest bringing the whole table together for a toast or a speech. What would be an appropriate way to bring a table together at New Year's Eve?
At any dinner party for eight people, I do something that marks the evening. I don't like those cocktail parties where you go and you leave and no one sort of nets you together. It could just be for New Year's Eve, I want everyone to grab the person to their left and give each other a wish; something like that, and then a toast. It marks a moment, it brings the room together, it startles people out of their chit-chat and makes them look at someone they might otherwise not have looked at.
What About Auld Lang Syne?
I only know the first verse, really. I love it. Sing it!
What would you say to guests who have food sensitivities, or who are vegan or gluten-free? Do you find it difficult to entertain for groups with special dietary needs?
I always ask about allergies. There are people who are going to die with seafood or nuts so I do check and I obviously accommodate those. It makes socializing difficult when you, one person, have a very specific diet that needs to be catered to, like if someone's vegan. I know two people who are vegan and I don't invite them that much because nobody else wants to eat that way, and so I kind of have to do Vegan Night for the vegans. It makes it very tricky. I am sort of a believer in shared eating experiences. At the risk of being totally politically incorrect, I worry about these self-imposed restrictions and what it does to people socially.
That sounds very French to me.
Well, yes, food is social and cultural; and it's only in the place where people don't think of it that way that you'd allow yourself to just eat in a completely different way from everybody else. Basically, it means you're isolating yourself.
I am hosting a party in my home and one of my guests has his phone out all the time. Is there a polite way to ask a guest to put his phone away?
Well, you could do it at the beginning and take everybody's phone. Get a basket, put the phones in and just say, "It's a phone-free night!"
Have you ever done that?
I did once actually, but I don't have people who have their phone out all night. I'm not in that age bracket, I've been entertaining every night this week and no one has done that. I think people are wearing out on the phone thing.
What's a good welcome cocktail for New Year's Eve?
I think some kind of Champagne cocktail. People expect things to sparkle on New Year's Eve. I'm not the cocktail mixer, but Peter recommends the Alfonso – it has a sugar cube, Angostura bitters, red Vermouth and then Champagne.
Let's say I have decided to have a last-minute New Year's Eve party. Any tips?
Instead of offering any kind of New Year's Eve thing, invite people for breakfast the next day, at whatever hour. Not brunch, but literally breakfast. Tell people to wear their pyjamas and stagger in.
In your book, you have a recipe for the Not-Quite-Full English Breakfast.
Do what's not going to stress you out. Inviting people for breakfast is nice.
I like the Full English idea. I kind of like the bacon and eggs smell, coffee and toast. You're doing it in stages because you can't make everybody's breakfast at the same time. It's fortifying and it's casual, and be sure to have some Champagne, or sparkling wine or a Mimosa. The celebrating's not over. You are leading into the New Year.
The Alfonso cocktail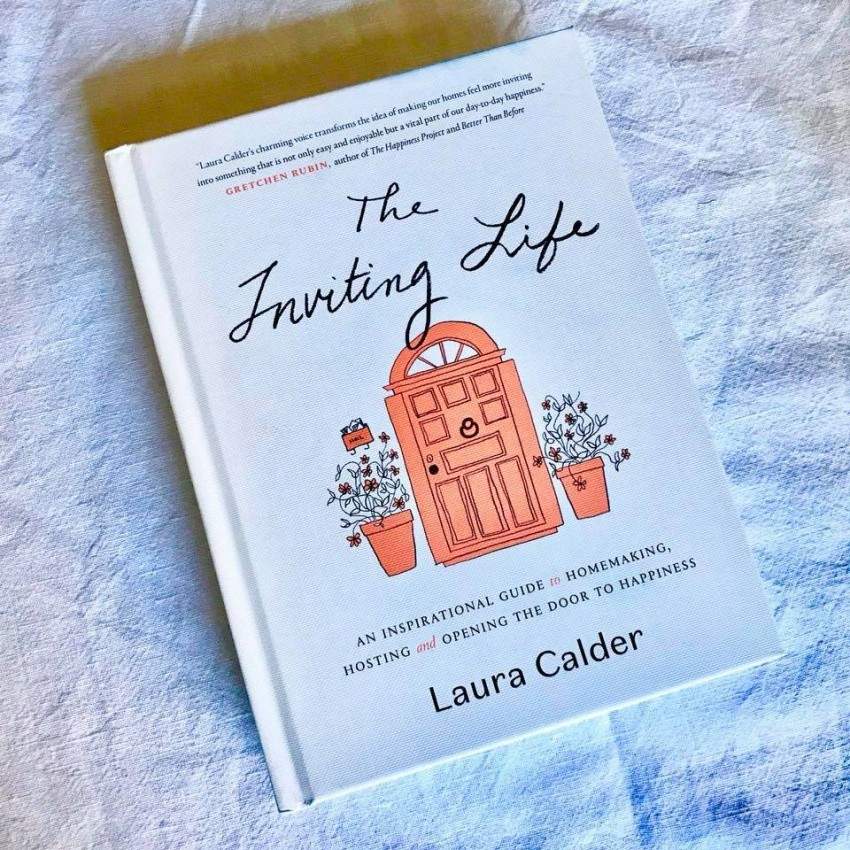 Ingredients:
1 white sugar cube
2 dashes Angostura Bitters
1 part vermouth
Champagne
Twist of lemon
Method:
Place the sugar cube in a chilled Champagne flute or wine glass, and soak with the bitters and vermouth. Top up with Champagne, stir gently, and serve with a lemon garnish.