Now that the presents have been opened, the wrapping paper has been recycled and leftovers are eaten—well, for the most part anyway—it's time to start thinking about what you should do on New Year's Eve.
If you're not a spry 21 year old jonesing for a packed ballroom or nightclub in which to count down with a few thousand people, then chances are, having a nice dinner with friends and plenty of bubbly to kick things off and wrap things up is for you.
Plenty of restaurants opt for special menus or the addition of live music and artistic performances on the last night of the year, and we love scouring social media to find the ones that really stand out.
From east to west, here are some great restaurants and hotels across Canada that have put together some interesting menus and events to make sure you bid adieu to this year and say hello to 2019 in the most delicious way.
Calcutta Cricket Club (Calgary, AB)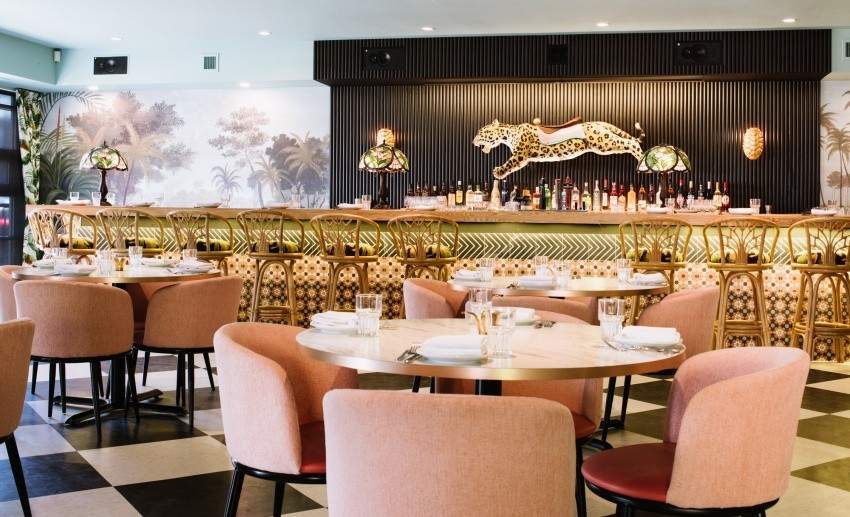 Calgary's Calcutta Cricket Club, is rolling back the clock to the golden era of rail travel with its vintage train-themed evening dubbed the "CCC Express". A set menu features a cocktail, a decadent four-course feast, and a rolling bar cart of bubbles and cocktails (including large format like punch bowl cocktails) for the whole table.
Fancy attire is encouraged and the restaurant will also have a well-lit photo station with props, ready and waiting for all your Instagram and Snapchat needs.
Note: The 9:30 p.m. seating is now sold out, tickets for the restaurant's 6:30 p.m. seating are still available.
The Carleton (Halifax, N.S.)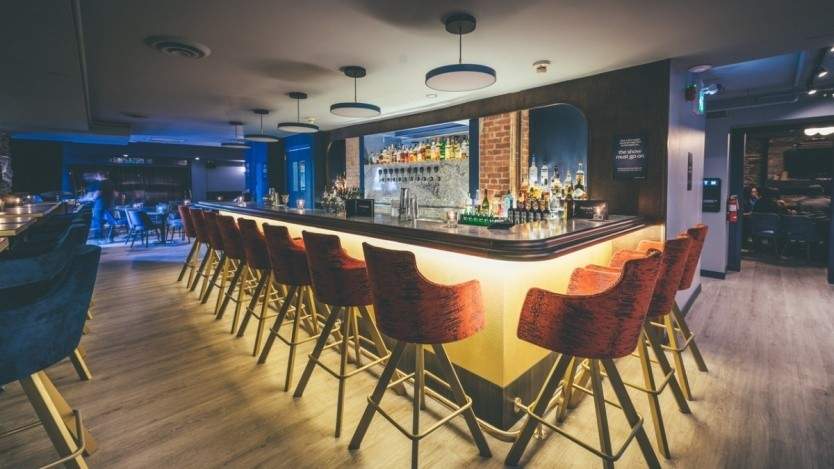 It's New Year's with a Celtic flavour at The Carleton, where chef Michael Dolente is hosting a Hogmanay-themed (i.e. a Scottish new year's celebration) Chef's Dinner and Ceilidh, with award-winning Celtic-folk fiddler and vocalist, Shannon Quinn. We can't think of a better place to belt out Auld Lang Syne.
The Hollows (Saskatoon, SK)
Saskatoon's The Hollows is known for its grow-your-own approach when it comes to its contemporary Canadian menu, which highlights all types of local fish, game meat and foraged ingredients year-round, but chefs Christie Peters and Kyle Michael always go the extra mile come New Year's Eve.
This year, their luxury five-course set menu features caviar, foie gras and lobster amidst a myriad of Saskatchewan ingredients, while their sister restaurant, Primal (just down the road), is offering a tasty three-course prime rib dinner.
Les Brumes De Coude (Moncton, N.B.)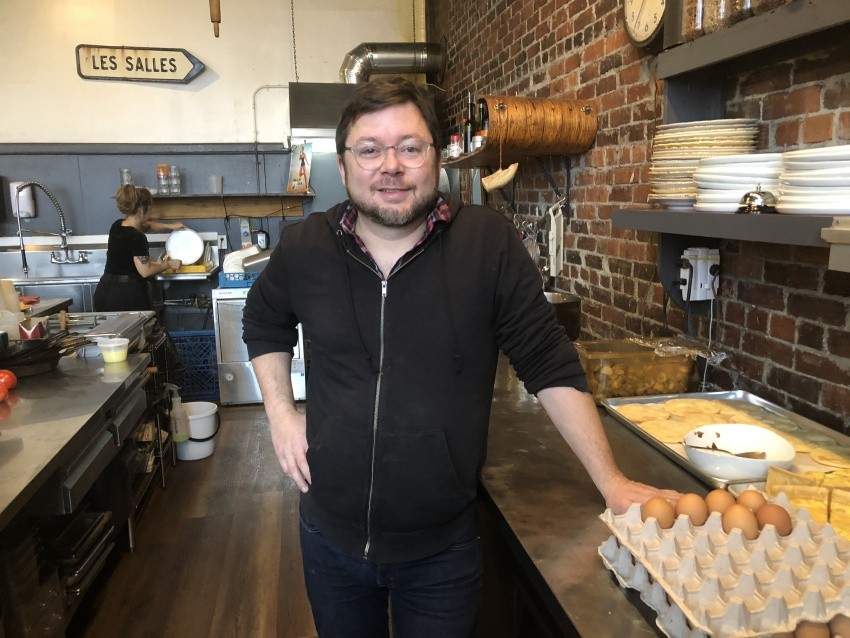 Moncton's hip premier bistro, Les Brumes de Coude, is offering an eight-course New Year's Eve menu, with family-style seating. The menu has been carefully planned, with exciting French-influenced fare, featuring Maritime seafood, such as marinated scallops stuffed with caviar. Foie gras poutine and escargot are also making appearances to make the dinner extra indulgent.
Louix Louis at the Regis (Toronto, ON)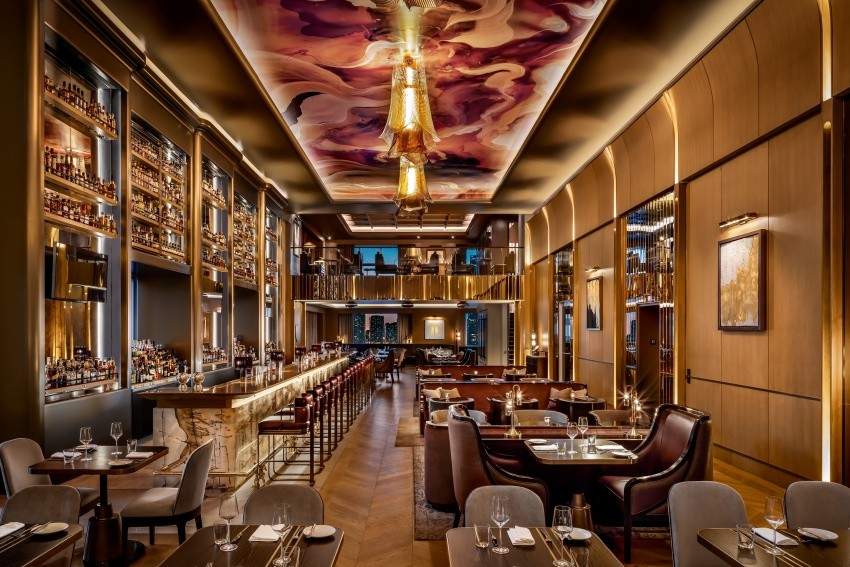 Soaring high amongst the skyscrapers of downtown Toronto is Louix Louis. Located on the 31st floor of the recently opened St. Regis Toronto. Its New Year's Eve menu is a sophisticated affair with a main course of roasted turbot, New York striploin, or duck. The desserts by chef Heather Mordue are exceptionally stunning, especially her gold and chocolate layer cake. Make room for it.
In addition to a special set menu for the evening, guests can add a seafood platter or caviar for the table and Louix has plenty of sommeliers on-hand to ensure that you have no shortage of options when it comes to sparkling wine, Champagne and other beverages.
Momofuku (Toronto, ON)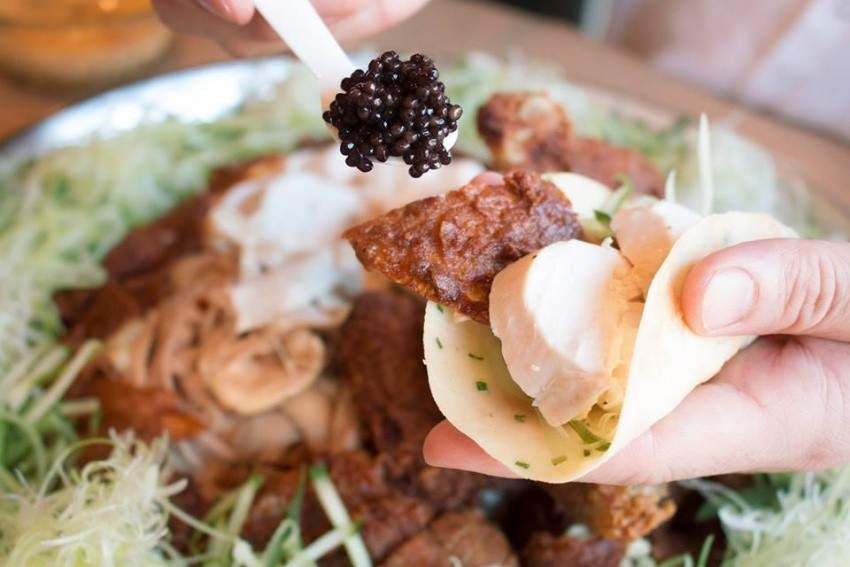 The multi-level, ever-popular Momofuku Toronto is going for the extra fun route for its final service of 2018, offering a caviar and fried chicken meal at the Noodle Bar, served with chive crepes, white miso-cured cream cheese, ramen-seasoned shoestring potato chips, cucumbers, and scallions.
Want to splurge? Opt for the shortnose Acadian Gold Caviar, which is edible luxury with a price tag of $900 for a meal that will serve four to six people.
River Café (Calgary, AB)
Chef Matthias Fong and the culinary team at River Café, one of the country's top restaurants and a leader in sustainability and hyper-regional Canadian cuisine, have prepared a special menu to highlight some of the best regional, responsibly-sourced Alberta ingredients to create a six-course Chef's Tasting Menu for $110 per person.
The Salted Vine (Squamish, B.C.)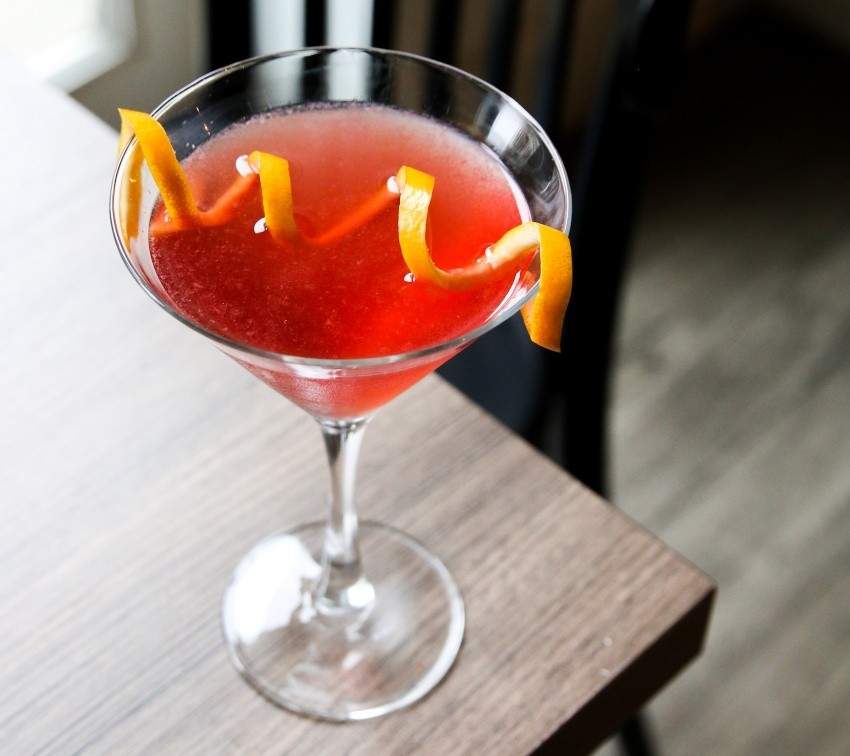 If you're unsure of where to dine for New Year's Eve in Vancouver or Whistler, why not somewhere in-between?
Located in downtown Squamish along the sea-to-sky highway, the award-winning Salted Vine is offering a set menu with highlights such as an airy Dungeness crab soufflé, Arctic char and Yarrow Meadows duck breast. A refreshing Dreamcatcher welcome cocktail will start your night off right, combining Moscata di Asti, Campari and a touch of fresh grapefruit juice.
The Watch that Ends the Night (Halifax, N.S.)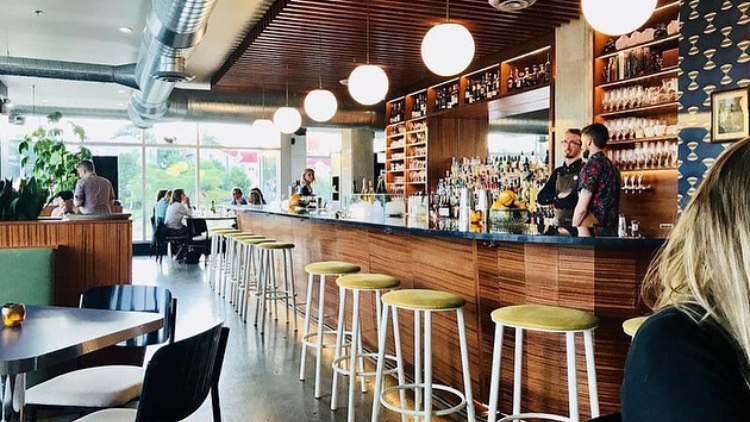 Named the best new bar in Canada in 2018 by enRoute magazine, The Watch that Ends the Night has a lot to celebrate. Its plan is to create a greatest-hits of food and drink menu from the past year.
Located on the Dartmouth waterfront, The Watch also has one of the best views of the Halifax fireworks, so snag a window table to make midnight extra eye-popping.
Wildebeest (Vancouver, B.C.)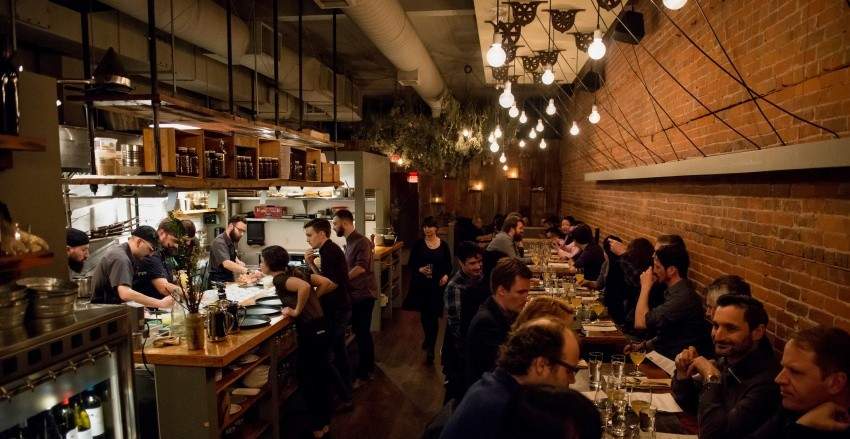 At one of Vancouver's top eateries, Wildebeest, chef Ian McHale will kick-start the countdown to 2019 with his indulgent four-course dinner that features a wonderful array of dishes like fresh burrata and heirloom carrots, vacche rosse ravioli with Perigord truffle, bison flat iron with pommes Lyonnaise and pan-seared turbot with spot prawns. A caramelized spartan apple tarte with salted caramel ganache promises to be a memorable final bite for 2018.
Don't skip the bubbly, obviously, but also don't forget to have a cocktail or two from the restaurant's top notch talent shaking and stirring behind the bar.
Yellow Door Bistro (Calgary, AB)
Yellow Door Bistro at Hotel Arts is a perfect place to have dinner before heading off to Hotel Arts' main affair: the Calgary Firefighter's New Year's Eve Gala. Chef Quinn Staple is creating a five-course set menu with ahi tuna terrine, lobster bisque, truffle risotto, with a main course of either beef tenderloin or seared scallops. An artfully constructed chocolate dome finishes off the meal.
At the Calgary Firefighter's New Year's Eve Gala, you can dance the night away on two dance floors in the hotel's main ballroom. Proceeds from this elaborate black-tie event go to 12 charities chosen by the Calgary Herald's Christmas Fund.
Yuwa Japanese Cuisine (Vancouver, B.C.)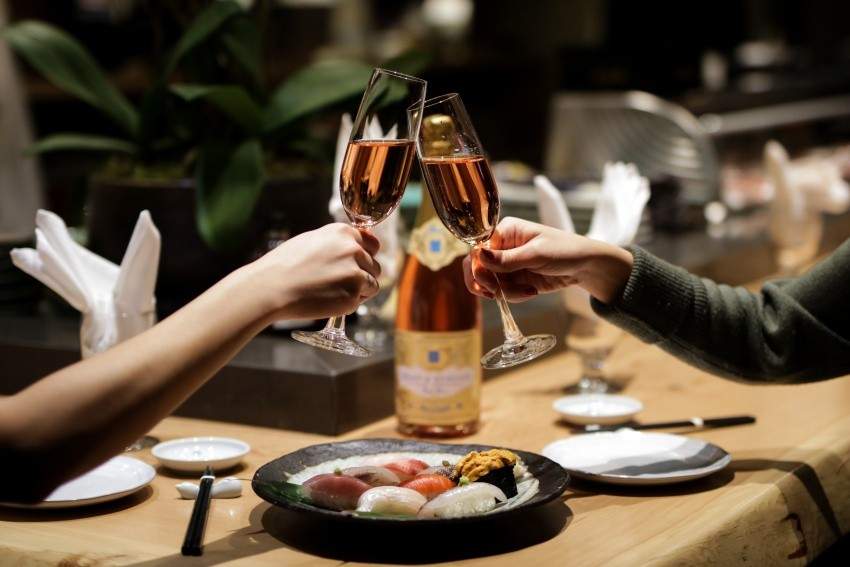 At the elegant Yuwa Japanese Cuisine, executive chef Masahiro Omori and sake sommelier Iori Kataoka are preparing a five-course New Year's Eve dinner that showcases Omori's signature take on the distinct regional cuisines of his home country of Japan. Premium courses will feature select, hand-picked cuts of fresh sashimi and sushi flown in from Japan on the day of the dinner.