There's a casual elegance to Mamakas, a corner taverna that's at once intimate and lively, quickly sweeping you up in its charming Mediterranean ambiance: an open kitchen greets you at the door and as you walk further in, twinkling lights hang above inviting you to relax for a while.
A communal table in the main dining area adds to the appeal of shared small plates (and the potential for neighbourly conversation with other guests).
There's no overdone blue-and-white colour schemes in this Greek restaurant, though homage to owner Thanos Tripi's heritage still shines through. In the summer, you might even see lamb roasting on a spit outside tantalizing passersby with its aroma — certainly not something you would see in Toronto's west end every day.
Chef Chris Kalisperas achieves a delicate balance of classic Greek and contemporary refinement in every dish. The Horiatiki Salad (traditional Greek salad) is made with imported sheep milk feta that's mellow, soft and tangy, elevating the common starter into a refreshing tapas.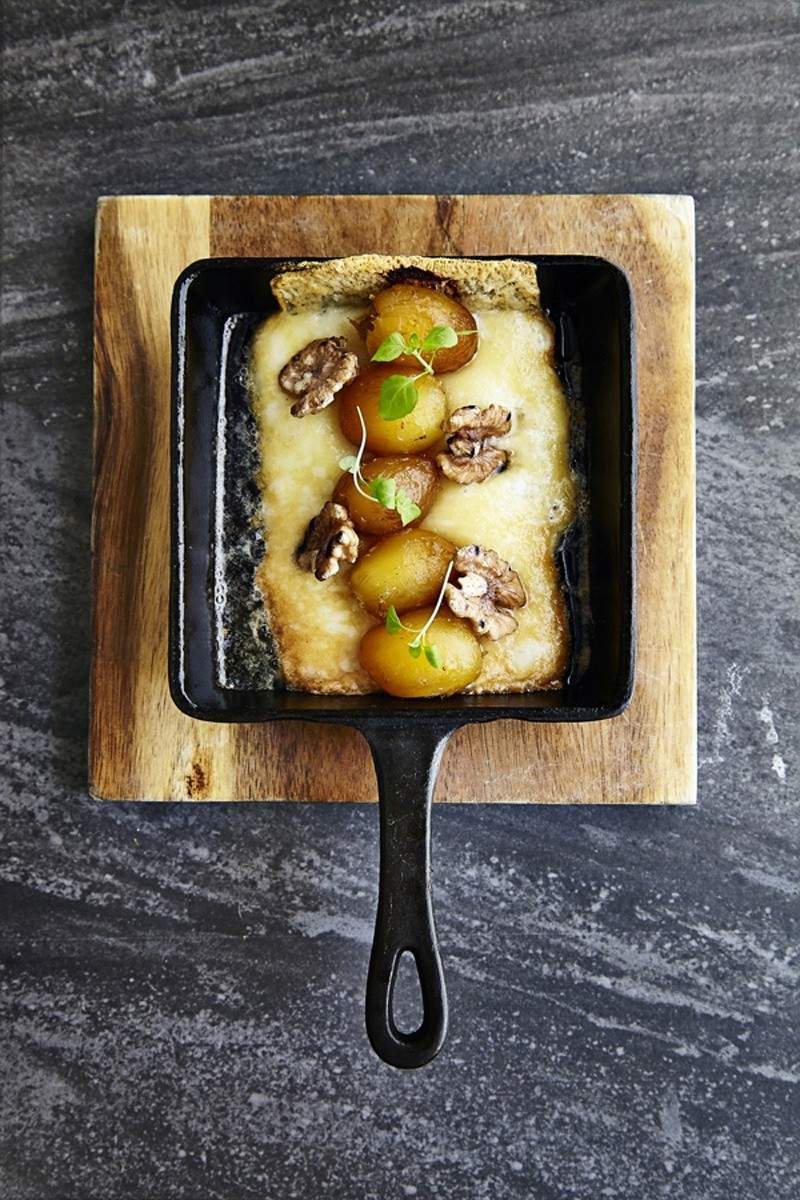 The Imam Bayildi, stuffed roasted eggplant, is a popular order, as well as the sizzling cheese saganaki, which easily impresses — I mean, who doesn't love melted cheese? And this variation is served with fresh stem dates and crunchy salted walnuts that perfectly complements.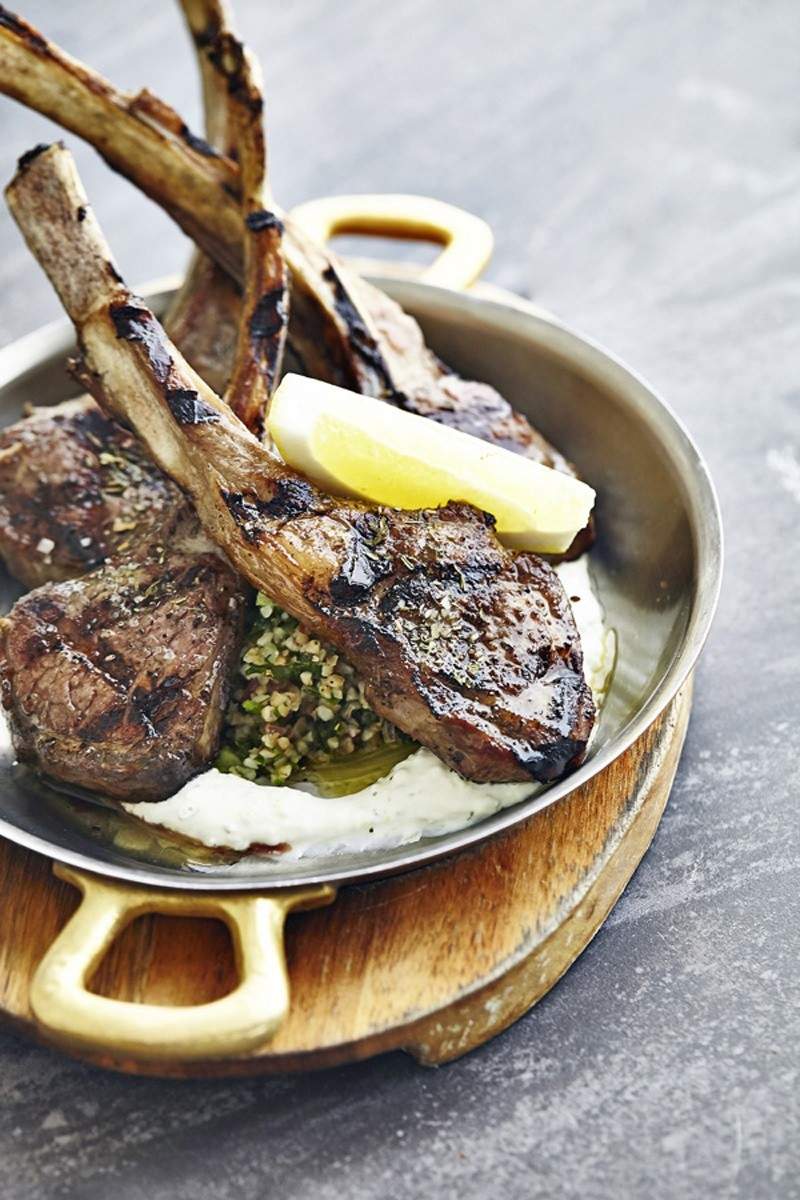 For slightly heartier fare, the tender Ontario lamb chops is an excellent choice, perfectly grilled and served with a heavenly tzatziki you won't soon forget. To finish off the meal, pastry chef Cora James (previously of Bar Buca) satisfies with a menu of delectable palate-pleasers, from mosaiko, a milk chocolate mousse with crumbled spiced butter cookie and Ontario blue grapes, to Melomakarona, a sweet and salty dessert of compressed Ontario apple, soft honeyed cookies and sheep's feta. No big surprise there's also baklava, but this one is a cut above and served with a scoop of honey ice cream.
The cocktails are well thought-out, mixing fresh and surprising ingredients: a Greek mountain tea-infused gin cocktail with honey and rosewater, and a salty pear liqueur drink with smokey undertones.
And no Greek restaurant would be complete without a nod to one of the Greek gods. The signature cocktail, a tequila concoction with apricot and lime, is called Aphrodite. No doubt after a few of these drinks, you'll think you're seeing the goddess herself!