It's not only tax season that's got us thinking about our charitable donations in 2017 and it's always nice to see larger food companies and restaurant chains giving back in sizeable ways. This past week, the cross-country fast-casual pizza chain, Famoso Neapolitan Pizzeria donated a cheque for $29,607 to Mealshare as a result of their late fall/early winter 2017 Campania Tomato Sauce Campaign. Over the past four years, Famoso has raised around $100,000 through this simple sauce campaign to help Mealshare to feed people in need in major cities across Canada likle Vancouver, Calgary, Edmonton and Toronto.
"Mealshare has become a very important partner for Famoso since the launch of our Campania Tomato Sauce Campaign in 2014. We were so pleased to work with Mealshare again this year, and thanks to the support of our guests, we were able to help work towards the goal of ending youth hunger in Canada," says Justin Lussier, chief executive officer and co-founder of Famoso Neapolitan Pizzeria.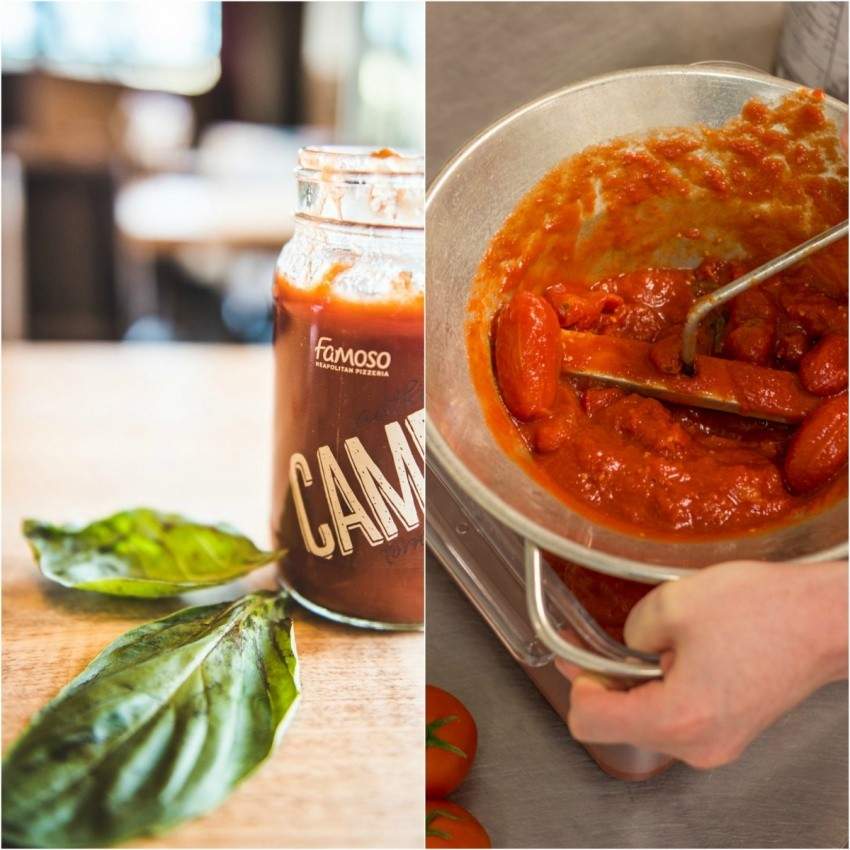 The hand-milled Campania Tomato Sauce is offered at all of Famoso's 30 locations during the months of November and December and all of its sales proceeds go towards Mealshare. The innovative and ever-growing program partners with restaurants and local communitiy initiatives in British Columbia, Alberta, Saskatchewan, Ontario, Quebec, and it has plans to expand to Winnipeg in the early summer.