Much like turkey to a classic holiday dinner, there are a few things that pair just as well with game day, like tender, meaty ribs with meat that just falls off the bone.
Sports-watching isn't always synonymous with delicious food, but we're hoping to change that.
Montana's pork back ribs—which just launched in the refrigerator section of grocery stores—are the perfect base on which to build the star of the show and they can help you save time while prepping for your party. Fully-cooked, the mouthwatering Texas-style BBQ, fall-off-the-bone pork back ribs take only 25 minutes to heat in the oven (and even less on the grill).
Here's a few tips for using ribs like these in different ways that will make you feel like a damn good cook in your own kitchen without spending hours on prepping and serving food to friends. After all, you should be enjoying the party too!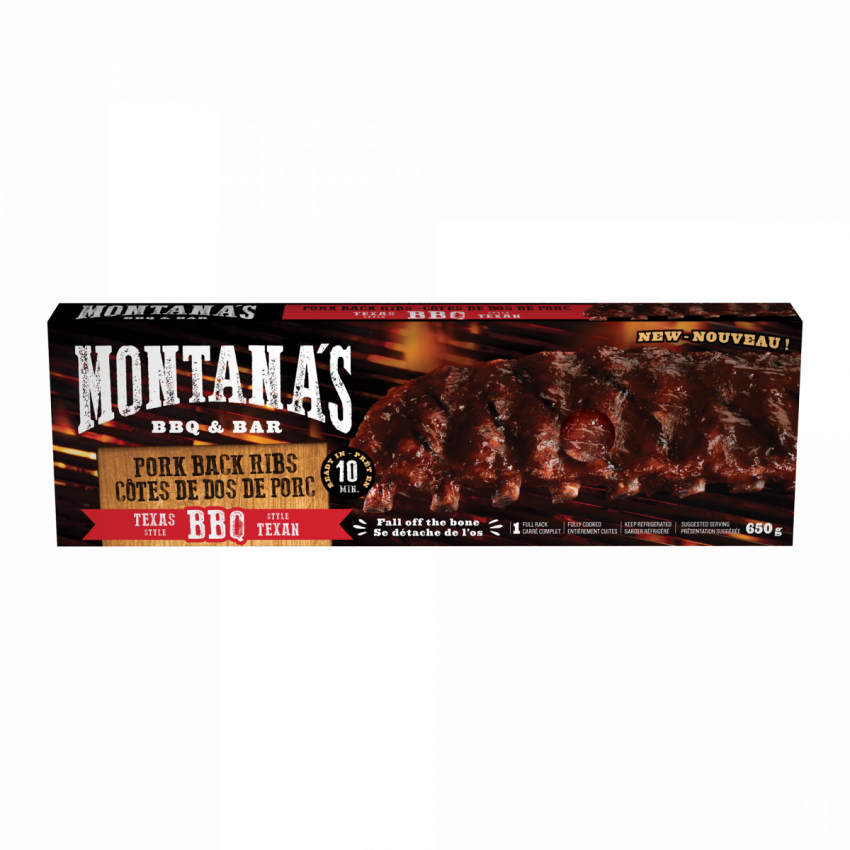 DIY pork taco platters are a thing of magic
Work with fall-off-the bone ribs to create a pile of tender, pulled pork that is just begging to go into a taco with some simple toppings like grated cabbage and salsa.
Most major grocers now boast good selections of Mexican condiments and sauces as well as corn and flour tortillas, so make sure to pick up jars of chipotle peppers, pickled jalapenos and tomatillo sauce to really make the self-help taco platter pop.
Go carnal and just serve the whole rack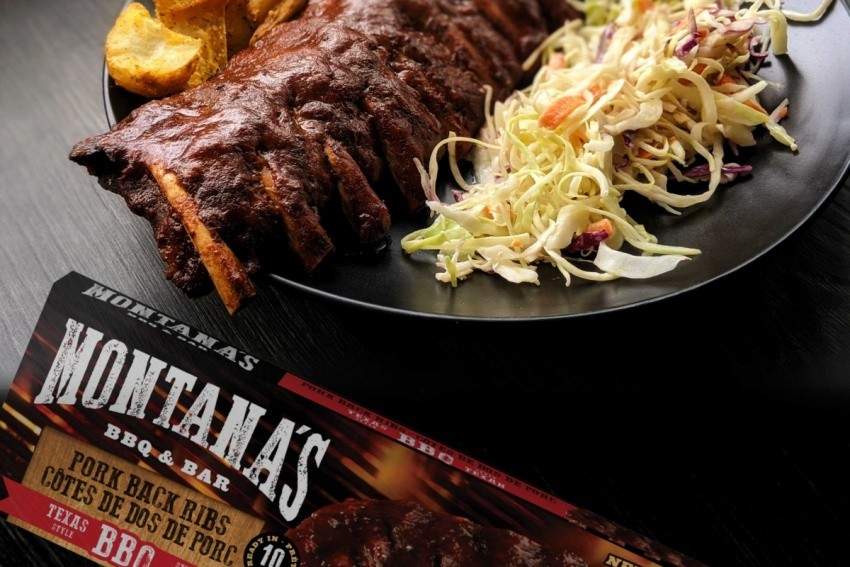 If you want to take a detour from the usual game day party—with 50 fanatics crammed into your living room, all diving into platters of bite-size meats—and you want to keep the event more intimate, we say keep the rack intact.
A rack for each guest complete with a side of roast potatoes and coleslaw, and your sit-down game day dinner is complete.
Hand-held surf and turf
We'll file this one under "lazy gourmet". Take your rack of back ribs, cut them up between the bones into individual pieces, and set them onto a baking sheet. Top each with either a medium-sized cooked prawn or spoonful of crab meat. Top with a little melted butter and breadcrumbs and bake in an oven set at 375 degrees for 10 minutes, until the meat is warmed through and breadcrumbs are golden.
It's an unexpected and impressive way to serve ribs, so you might even need to make a double batch.
An epic grilled sandwich, sliced up for the masses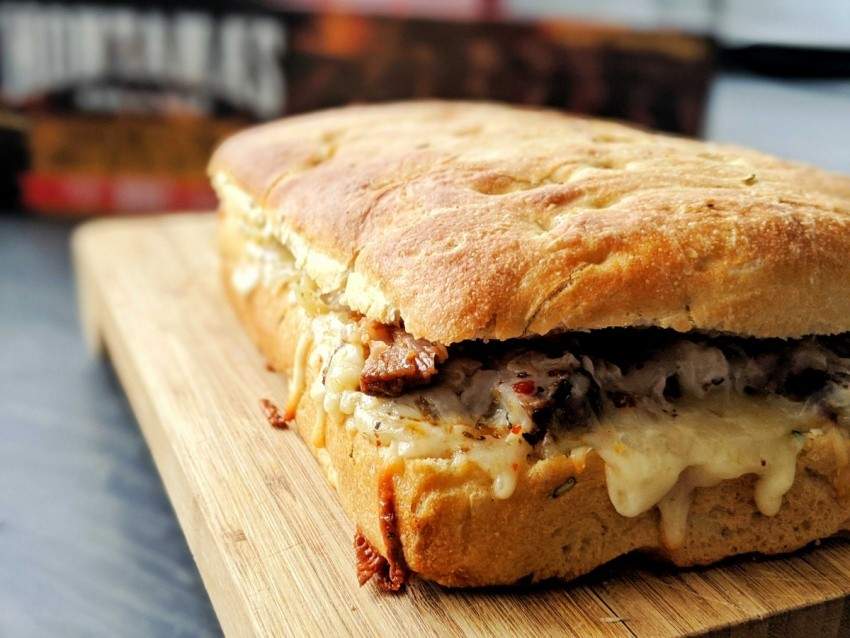 Sliders are an easy and predictable way to serve barbecued meat. Take things to the next level with some mini grilled cheese sandwiches.
And don't worry, we're not recommending that you take up all of your time cutting bread into small pieces. Instead, buy a large (and ideally rectangular) loaf of focaccia and slice in half height-wise. Slather a little extra barbecue sauce before adding shredded cheese and rib meat (bones removed). Brush the top of the loaf with garlic butter if desired and then bake at 350 degrees in the oven until the cheese is bubbling deliciously down the sides of the golden edges of the bread.
Use toothpicks to keep things secure and slice into desired size. Your friends will thank you.
Freshen up barbecue ribs with fresh herbs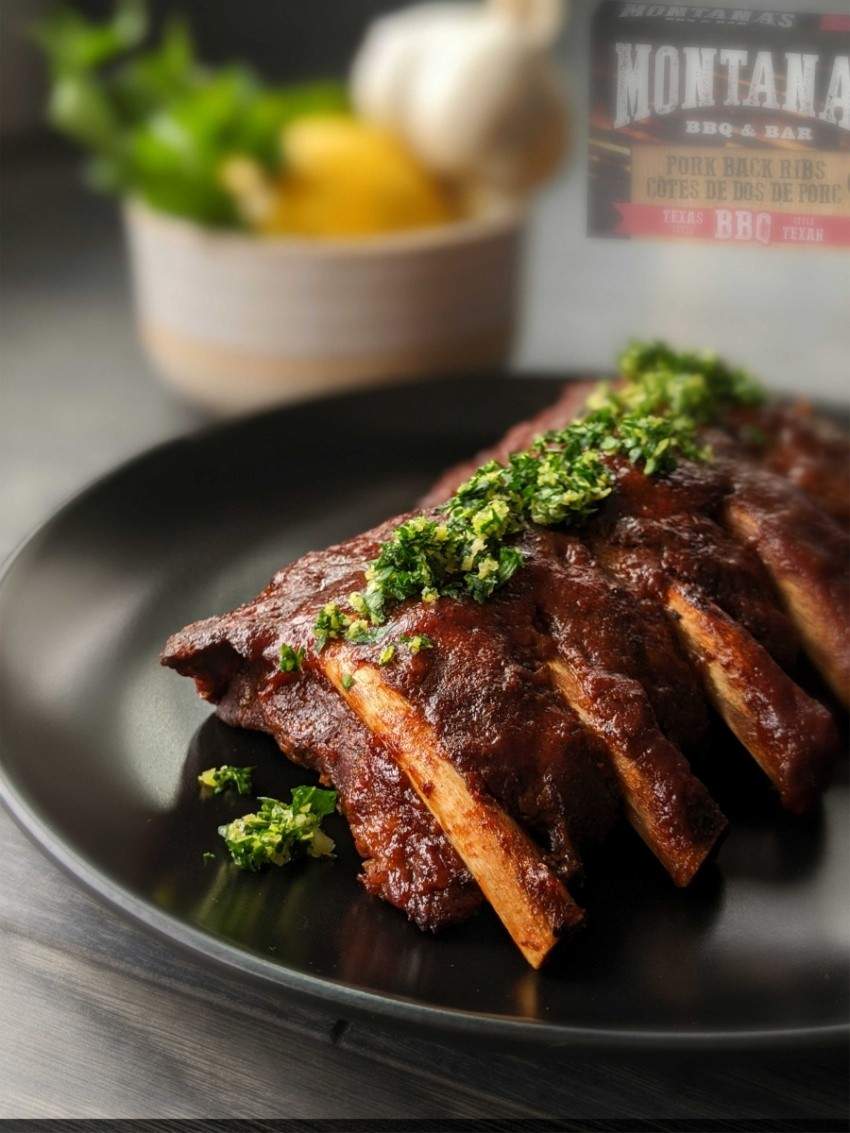 There is no shame in dunking ribs in a variety of dips like blue cheese dressing, ranch, and other sauces, but you'd be more impressed with an easy homemade gremolata.
If you've never heard of a gremolata before, it's nothing more than a simple combination of lemon zest, parsley and garlic, but you can put your own spin on it too.
This can be made quickly in a blender, food processor or even hand chopped and it will add a little hit of freshness to ribs that can help balance out all that tangy, finger-licking-good barbecue sauce.