Starting September 8, Vancouver NFL football fans will have a new and delicious way to start their Sunday with the launch of The American's Big Day BBQ tailgating series.
Every Sunday from now until the end of the 2019 NFL season, The American's barbecue pop-up will feature a classic smokehouse spread of 14-hour smoked brisket, Memphis-style ribs, pulled pork, and a variety of sides, including Tex-Mex pasta salad, smoky slaw, and pit beans.
The outstanding selection of Southern snacks will be paired with a rotating list of locally-made beers, starting this Sunday with Vancouver-based Strange Fellows Brewing.
"Sundays are about to heat up at The American," says Rhys Amber, co-founder of Big Day BBQ. "We are so excited to start working with the team and making football Sundays even more memorable and tasty. It's going to be great!"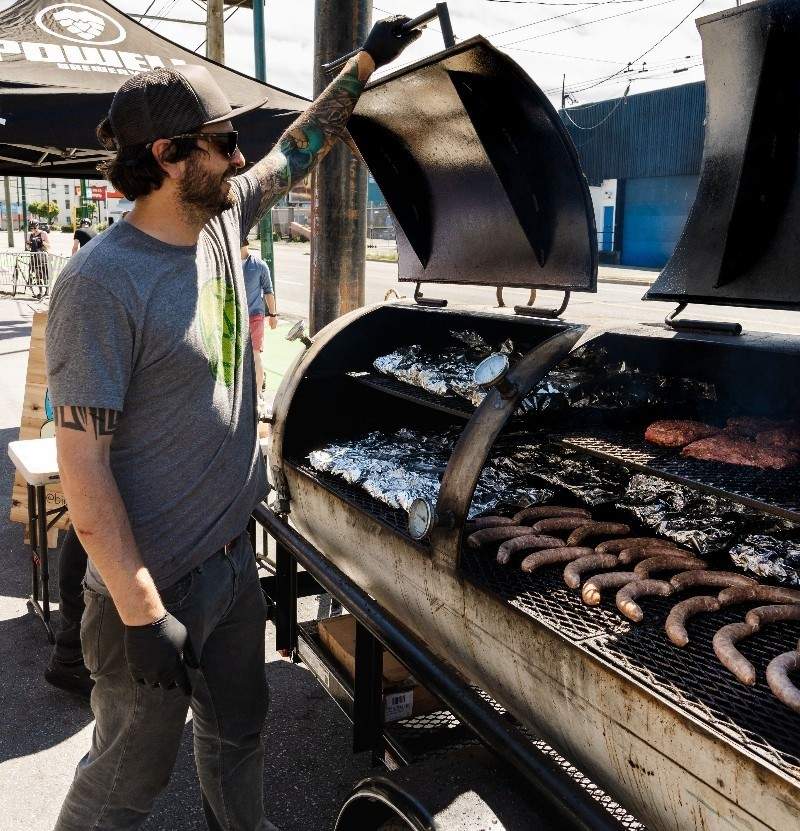 With the experience of Amber combined with the recent addition of Downlow Chicken to The American team, guests can expect to celebrate Southern-style barbecue in its truest form.
The Big Day BBQ will also see several specials on offer, such as half chickens, beef ribs, and Frito pies for football foodies to enjoy while they root for their favourite NFL teams before and during Sunday game days.
Starting at 10 a.m., everything is served on a first-come, first-serve basis, with prices starting at $20. Big Day BBQ will provide updates on specials, features, and everything else patrons can expect on their Instagram page.