The tenth annual Vancouver Craft Beer Week (VCBW) kicks off this weekend, and once again there will be plenty of ways to take in what has arguably become Western Canada's most anticipated beer and cider festival.
The ten-day experience gets underway May 31 with the VCBW 2019 Kickoff 10th Anniversary Party at The Beaumont Studios at the edge of one of Vancouver's most iconic brewery districts. The venue will feature a dance-inspiring musical performance by VCBW alumni Mark Woodyard in the Big Room, while DJ K-Tel and Coach Fernley will provide hip hop and rock tunes in the Gallery.
Vancouver favourite, The DownLow Chicken Shack will also be serving up their famous Nashville hot chicken at the "backyard party", where there will be a myriad of offerings from multiple craft breweries to wash it all down. Beverages will be served in cans as an homage of sorts to the traditional 10th anniversary gift of aluminum and guests are encouraged to dress in their best silvery, sparkly, and glittery getups for the occasion.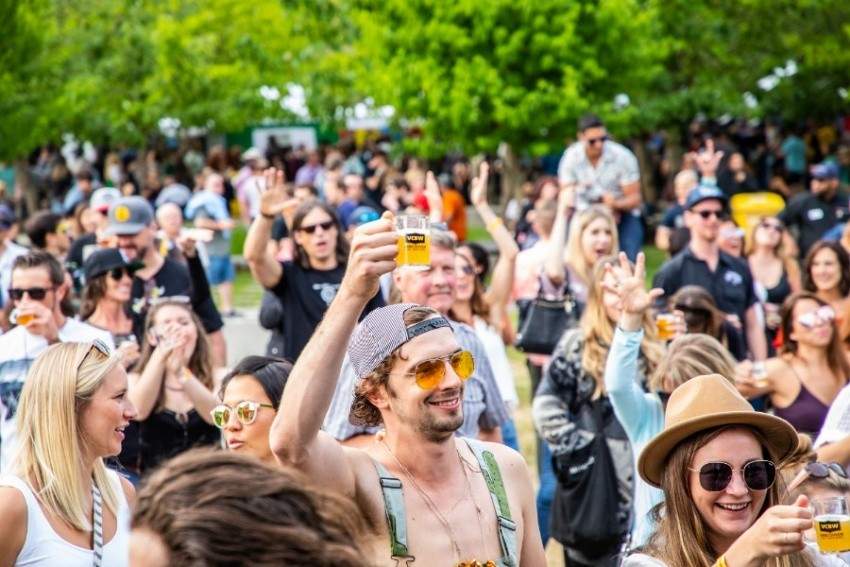 Once the Kickoff Party wraps up, VCBW will feature a variety of events sprinkled across Vancouver at participating restaurants, bars, and breweries. Among the seemingly endless list of things to do, craft beer and cider-lovers will have their pick from beer-themed trivia at The American, oyster shucking lessons with Twin Sails Brewing, live interactive painting at the Vancouver Mural Festival, a sunset cruise with Magic Yacht Charters, and much more.
VCBW culminates with the highly anticipated weekend-long festival at the historic PNE Fairgrounds June 8 and 9, featuring live music, local eats, interactive games, and of course, a whole lot of craft beer and cider from more than 100 craft breweries and cideries. This year's festival also features a VIP section catered and presented by Whole Foods Market. Additionally, the BC Lions will have two players onsite hosting a football toss on Saturday and two members from the Felions Dance Team will be on hand Sunday.
Single day, weekend passes and VIP tickets are available now at Vancouver Craft Beer Week starting at $39.