It's not Christmas but it's the most wonderful time of the year: sunshine and beer collide, patios become a top priority, and breweries from all over British Columbia unite to shower beer-lovers with all sorts of bubbly bevvies. The time has come, friends. Vancouver Craft Beer Week (VCBW) is upon us.
Now in its eighth year, VCBW will be featuring over 100 craft breweries, pouring over 300 different brews and ciders at its festival on June 3rd and 4th at the PNE. Aside from the main event, there are a ton of different events throughout the city leading up to it, including the celebrations for opening night at the Roundhouse, a Belgian showcase at Biercraft, and a hog cookout and crawfish boil at the Lamplighter.
What started as a conversation between craft beer enthusiasts has become the largest craft-beer-only celebration in Canada with over 15,000 attendees, so it's worth the trek for those who aren't already in the area.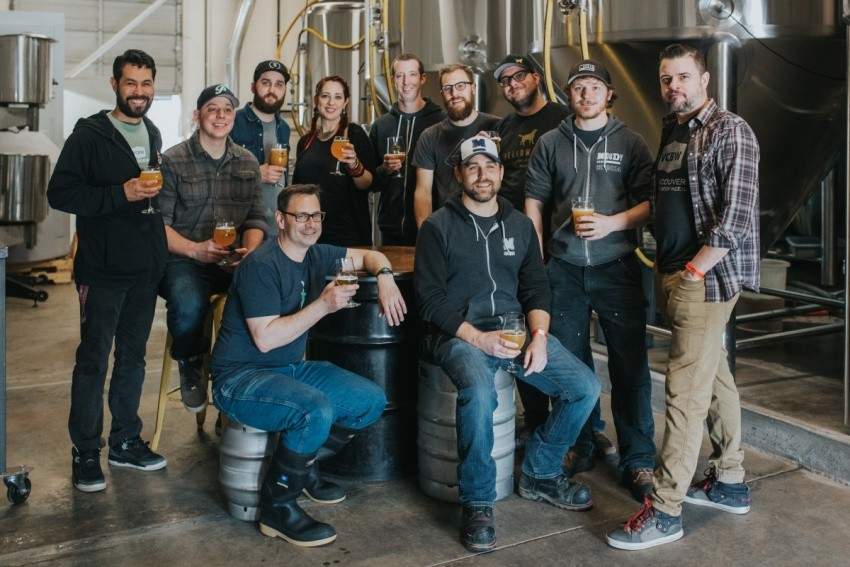 On top of the festivities, breweries come together every year to make a collaboration brew in honour of the event. This year's beer, Hazy Pale, is, as the named implies, a hazy pale infused with guava and passionfruit, created by the four breweries located on Brewers Row in Port Moody, B.C.: Yellow Dog Brewing, Parkside Brewery, Moody Ales, and Twin Sails Brewing.
The beer, available in four-packs of 473mL cans as of May 18th, embodies the vibe of this years' festival.
"The 2017 brew is simply fun, from the exotic flavour to the colourful packaging—we want it to be the go-to summertime beer," said Leah Heneghan, Events Director at VCBW.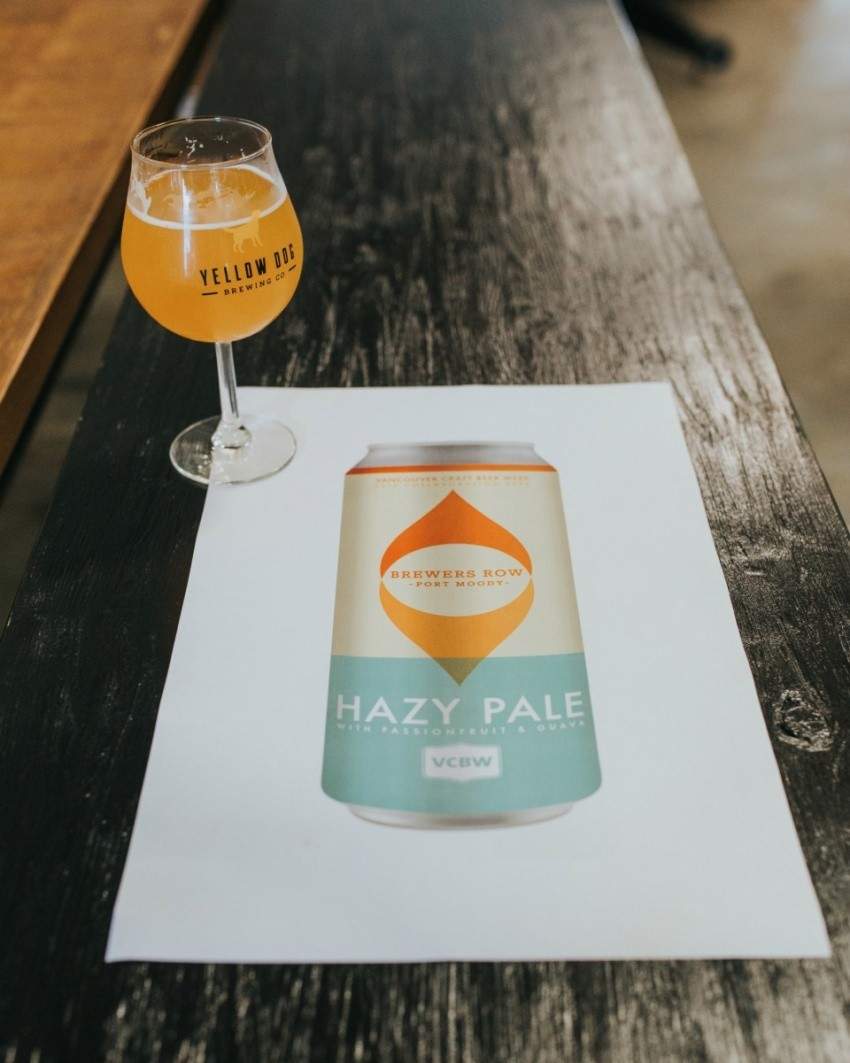 photo courtesy of Two Peas Photography.
In addition to the tropical fruit infusion, the real stars of this year's beer are the hops. The brew includes El Dorado, Hull Melon, and Idaho Seven hops, all which are known for their fruity, aromatic properties and melon flavours. Idaho Seven is an experimental hop that has only been around for a couple of years, yet, it's making a mark because of its potent aroma and flavour, bitterness, and pungent tropical fruit and citrus notes, making it the perfect addition to the Tropical Ale Storm.
Brewed at Yellow Dog, partial proceeds of this year's collaboration beer will be donated to the BC SPCA, which is a non-profit organization funded primarily by public donations. Of course, the goal of the organization is to promote the welfare of animals, so grab yourself a four-pack of Tropical Ale Storm, check out this year's VCBW, and do some good for the SPCA while you're at it.
Follow VCWB on Facebook, Twitter and Instagram.