Unlike big box stores that thrive on offering the same things at every location, CRAFT Beer Market's success is founded on offering the familiar, as well as the local and unique, while maintaining a common brand identity no matter where they are. Now in seven cities across Canada (with every city having its unique menu that reflects the demand and taste of the region), CRAFT is committed to sourcing the best beers for their customers.
To ensure they are responding to the demand and supply of brews in each market, CRAFT leverages the local knowledge of bar managers at each location, who are empowered to create their own rotating menus, changing them every three months to bring on different beers.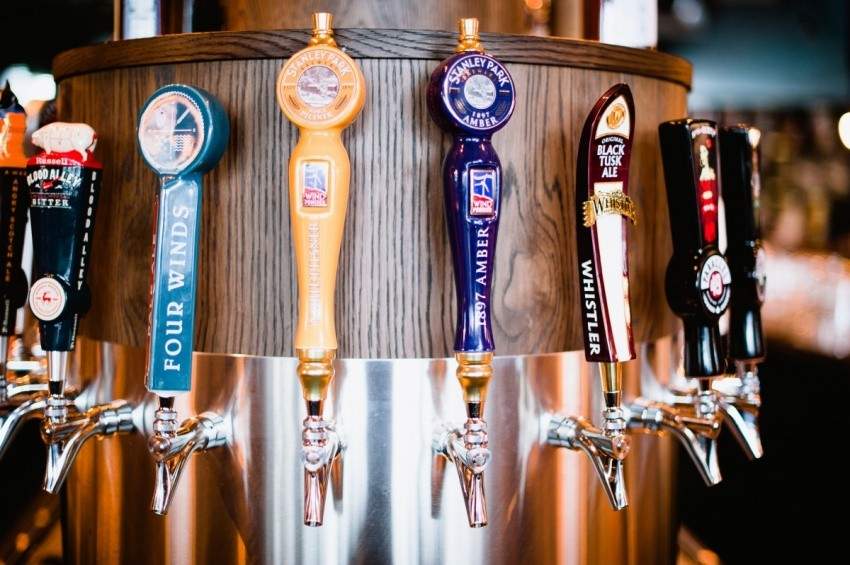 So, in addition to making well-balanced and quality beers, producing the volume to support the sales at a place such as CRAFT (where they go through about one keg per week of any given beer), and having some marketing behind the products, what can breweries do to get themselves noticed and onto the beer lists of CRAFT?
Rob Swiderski (co-owner of CRAFT Beer Market, certified cicerone and recognized beer judge), sat down with us to talk about what they look for in the beers they carry, and tips for budding breweries on increasing their reach.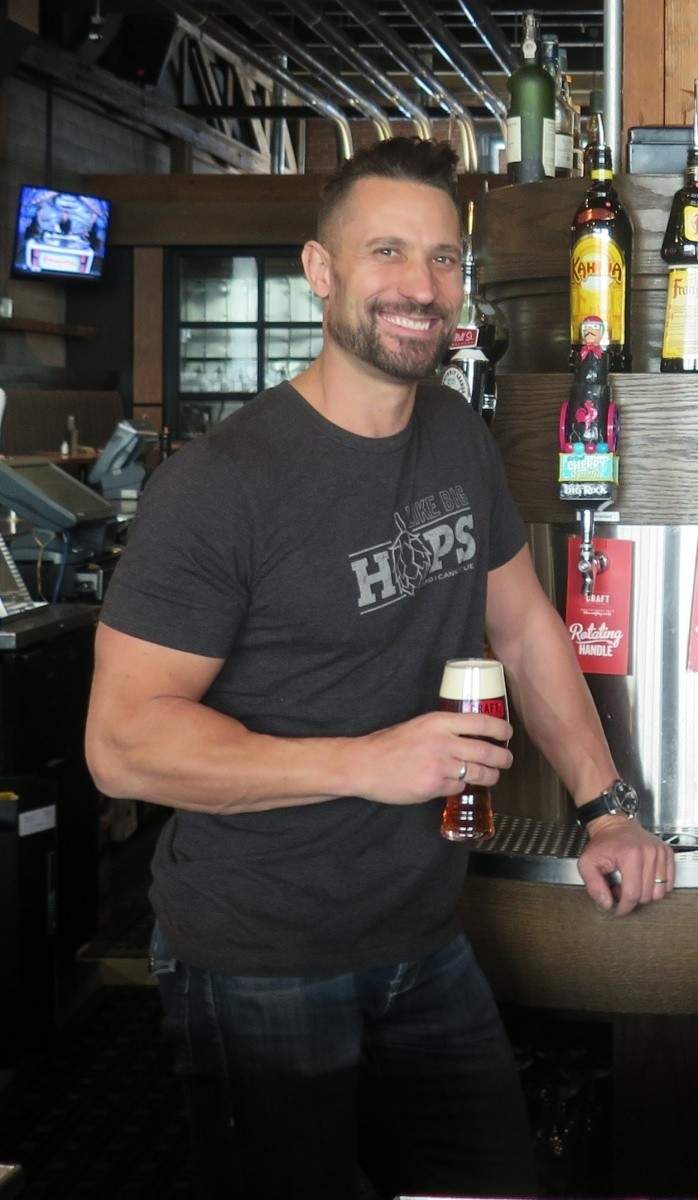 What goes into updating your core beer lists when you're trying to balance popular sellers and new beers?
It's about staying ahead of beer trends. We have a lot of good relationships in the beer community. We get out to see a lot of these brewers and people that are very active in the beer scene. We find out before a trend becomes a trend, probably three to four months before the average person who is not beer savvy. So, we try to make sure that those beer styles are represented on the menu as well.
Are there any substantial differences to the beer menus that will be coming out?
Each location is adding a minimum of 20 new beers for our annual menu update. Our Vancouver restaurant is adding 43. You will definitely see crossover of beers that are available at multiple locations but for the most part, the beer menu at each location is unique. For this menu change, we have dropped some categories of beer style because they just aren't in demand anymore and in other locations we are adding completely new categories. In Vancouver, we have added a new category for hazy ales, which is a hybrid of the traditional IPA style.
In addition to industry reps, how do you discover new Canadian microbreweries?
[From a three-day tour we took in Ontario last year], we checked out 36 breweries and found breweries that just opened up within the week that we had just been told about by a few people. They turned out to be some of the best breweries!
There is research and development that goes into it, there is word of mouth. We're in the beer community, so we hear through all the other brewers about new places that are opening.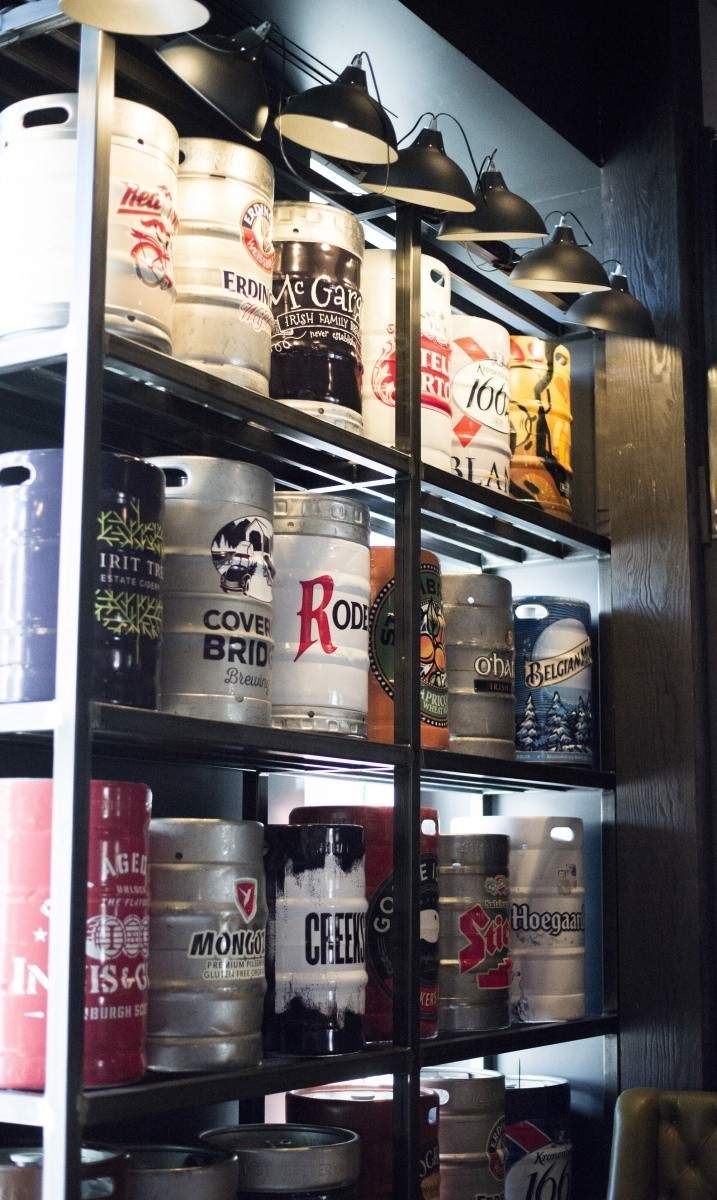 What piece of advice would you give new brewers wanting to get kegs into a place like CRAFT Beer Market?
Brew good-quality beers! Ha, ha!
With all of the new breweries coming out, I think you have to have a unique selling feature. There has to be something different about your product. I think you also have to have a culture developed within your company that gets your sales people in front of us all the time. It's a professional persistence that I like. If someone is always coming down with a new brew that they did, building the relationship with our team, that is going to get you into our doors a lot faster.
CRAFT Beer Market locations are all quite sizeable. What kind of volume should a smaller brewer be doing for a business like yours to be put on tap?
When we build our relationship with the brewery, there is a trust factor that has to be initiated right away. A lot of our conversations consist of, "Hey, if we are going to put you on tap, we don't want you to run out of beer. Can you guarantee that you are not going to run out of beer?"
A lot of times, it is leap of faith for us, and breweries do end up running out of the beer, which isn't good for us. The guest only sees that CRAFT ran out of that beer. They don't understand that it's the brewery that ran out that beer. It's on us. Then we have to make decisions, whether or not we continue on with this relationship. They change their processes to meet the volumes that we have here. So, it's a big trust factor that is involved when we start the relationship with these breweries.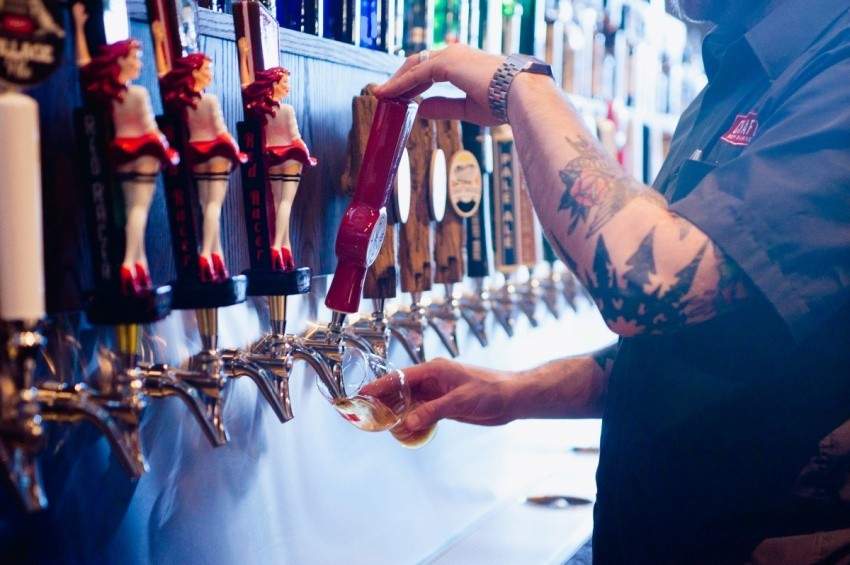 Is there a certain percentage of regional brews that you aim to feature?
Our goal is to have at least 50 per cent of the beers at each restaurant brewed provincially.
You have plenty of rotating beer taps as well, what kind of more unique/seasonal brews can beer nerds expect to see coming to a CRAFT location in the coming months?
We have hybrid beers, white IPAs, sours, we have hazy IPAs, milkshake IPAs, we have a lot of traditional beers.
Is there a new(ish) Canadian microbrewery that you have really been impressed with lately?
For me, it's Blind Enthusiasm based out of Edmonton. They are brewing beers that I can't even describe or compare to any other breweries in Canada, let alone Alberta. Blind Enthusiasm is going to be one of the top breweries. Godspeed and Blood Brothers out of Toronto are a couple of others. Blindman out of Lacombe is doing some pretty cool things.