When we think of sustainability and dining, we often think of small independent restaurants, seafood, and local and seasonal vegetables; but PJ L'Heureux, founder and owner of Craft Beer Market, takes great care to ensure that his beer-focused restaurants are doing their part in reducing carbon footprint. While patrons may go to Craft for its incredible selection of draft beer (more than 100), energetic atmosphere and food that pairs perfectly with a pint, they're also supporting the environment when they raise a glass there. Here's how.
Craft Beer Market started out in 2011 with a fair amount of environmentally-friendly practices. Was that an easy route to go?
This space also used to be Mother Tucker's Steakhouse. I wanted to have something reminiscent of that in here, so we took all of the old barnwood that was in here, took every nail out of it and put it back onto the walls. Because of that, [and other eco-friendly design choices] we easily became LEAF-certified and were the largest restaurant in Alberta to get that certification. It's much more common now. Back then, it was a newer certification program. Now, we're the largest in Canada of any restaurant.
As well, right off the bat, we were like, "Ok, how are we going to compost here?" There was no compost programs in Calgary six years ago. Now, it's the norm; but back then, we had to beg and plead someone to come pick it up from us. Then, the rest just became part of our DNA.
How would you tell a food lover to be able to make more sustainable choices when they're shopping at the grocery store or eating in a restaurant?
I think it's important to do the investigation. If you're passionate about the food that you put in your mouth, then background research never hurts! You should always feel good when you're dining in a restaurant knowing that they are doing the right thing.
You guys are active partners with Ocean Wise, which is always a good indicator for patrons when ordering seafood. Why is a program like that important to you?
I have a great relationship with Ocean Wise. I've toured their facilities in Vancouver and I really love what they do. With our size of restaurant, we don't have the luxury of saying, "Bob the fisherman is going to come in this morning with whatever his catch of the day is." We're just too high volume. So for us, it's very important to ensure our seafood products are sustainable and that's why the Ocean Wise program is a great one.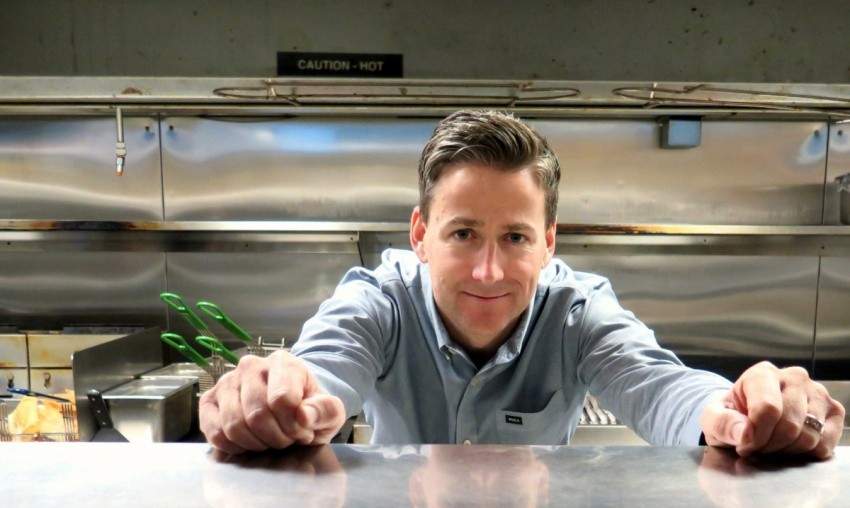 Has the rise of sustainability as a general trend changed the way Craft Beer Market operates as a whole?
It hasn't changed us, no, but it helps us keep that mentality at the forefront. Having sustainability become such a large trend has helped us, though, because it's easier to operate. It was so much more difficult in the beginning. LIke I said before, now we can get composting done quite easily and almost everything that we source, we can usually find a sustainable option. We just need to do the research first.
How do you see restaurants operating differently in, say, 10 years as opposed to now?
Good question! Paper receipts will likely be gone and replaced by paperless receipts to remove that carbon footprint. I hope that social aspect of dining always stays, but I do see a lot more technology coming into play. I think this will be a trend coming soon where you'll see more restaurants that are more farm-restaurant hybrids. You go to a particular place where everything is [grown or raised] there: you go to a farm, see everything in front of you and you're picking out that cow or whatever it may be.
Is there a Canadian brewery that you really respect for its sustainability approach?
Beau's is number one for us. Now that we've expanded into Ontario [with our Ottawa location and downtown Toronto on its way], we went and visited their brewery. We met the owners and we clicked right away. He was explaining that his brewery was 100 per cent Bullfrog (wind) powered and so are we. It was an immediate connection. It's a good thing that their beer is tasty too, ha, ha, but no matter what, we would have had their beer on tap because their practices are so impressive.
Has being mindful of your environmental impact while running a restaurant changed your home life?
For sure. When I first opened Craft, I wasn't the most sustainable person, but I've learnt so much and I've really brought it home with me. Now, we do everything we can at home and we talk about things like sustainability with my kids. It's all about keeping it top of mind.
5 Cool sustainability facts you probably don't know about Craft Beer Market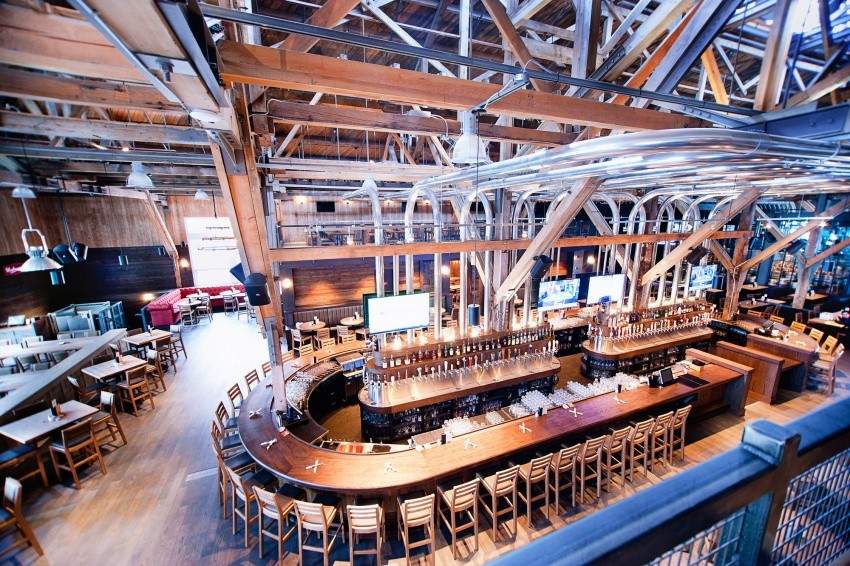 Two of Craft's locations (Vancouver and Calgary) are the largest LEAF-certified restaurants in Canada. LEAF (Leaders in Environmentally Accountable Foodservice), is an independent body that measures restaurant sustainability.
The company runs a significant waste management program and recycling program that diverts thousands of kilograms of garbage from the landfill each year and also provides compost to local farms.
All of CRAFT's locations are LEED-certified, a certification for buildings and homes that are built with environmental impact in mind. CRAFT's Edmonton location was the first LEED-certified restaurant in the city.
When it comes to front of house uniforms, servers and bartenders wear Levi's Water<Less jeans (a type of jean that is made using 96 per cent less water than standard jeans) and they also wear Toms shoes, a company that provides one pair of shoes to a person in need for every pair sold.
All of the company's beer operating systems such as coolers, taps, keg room are Bullfrog powered. Bullfrog's generators put 100 per cent green electricity into the grid to match the energy used by our beer systems, this reduces their CO2 emissions by 109 tons per year.