Just when you thought the craft beer market was tapped, Village Brewery has unveiled what could potentially help spark the next craft beer revolution. Earlier this month, the Alberta-based brewery launched the Village Local--a non-alcoholic pale ale, made with regional ingredients like sweet Alberta caramel malt, two-row malted barley, and Ella Hops.
While spirit-free beers and zero proof cocktails aren't exactly new ideas, the options for non-alcoholic craft beer-lovers have been decidedly slim. With patio and festival season now in full swing, Village's latest release couldn't have come at a better time.
"Perhaps the most exciting thing about the Local is how many more community-based experiences we can be a part of," says Tom Stuart, co-founder, Village Brewery. "It's important to us that while we remain a private enterprise, we operate as a social enterprise."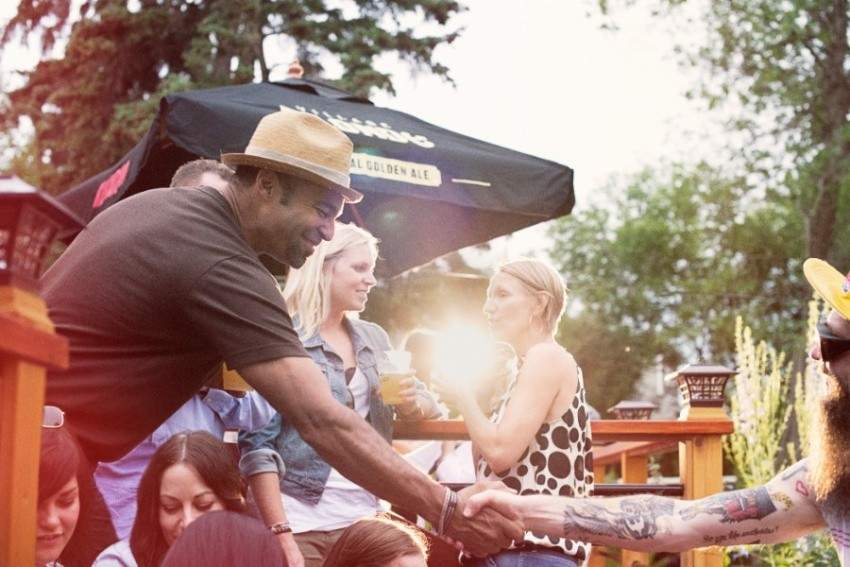 The Local's low malt levels create a light and refreshing body, perfect for spring and summer. With an alcohol volume of 0.3 per cent and only 35 calories, the Local is a great addition to almost any outdoor activity.
Since its inception in 2011, Village Brewery has prided itself on its commitment to community support and inclusion. Ten per cent of revenue is invested into local artists, craftspeople, and their supporters on an annual basis.
The Village Local pale ale is available at liquor stores across Alberta, select locations like Mugs Pub and Lulu Bar, and online.