Whether you're giving your liver a break over the start of the new year, you've decided that drinking just isn't for you, or you just want to try something different when it comes to the drink in your glass, there has never been a better time to explore non-alcoholic options. Call them mocktails or faux cocktails if you want, but they don't have to be inferior to their alcoholic counterparts.
A good mocktail (sticking with that term for consistency's sake) isn't just sparkling water and juice, although that can be perfectly refreshing from time to time. Rather, just like a cocktail, it needs to have layers of flavours to make it nuanced and interesting. Think broad flavour profiles to start, and you can pare it down from there. Similar to an exciting dish, you want the right blend of sweet, sour, bitter, maybe salt and umami (if that's the direction you're heading) and spice or aromatics.
Sweet can come from fruits or vegetables. Acidity can come from citrus or you can also buy or make your own shrubs to add some pucker. Bitter flavours can be added with bitters, naturally, but also with tonic, and there's no shortage of handcrafted varieties these days (like one of our personal favourites, Porter's Tonic). Salt and umami could come in the form of a garnish, like a rim, or it can be incorporated in the drink itself if you want to sip on something savoury. And the aromatics can be herbs like mint or basil or dry spices.
Once you have your ingredients together, it's really just about experimentation and tasting. Grab some good bitters, tonic, juices or juice concentrates, flavoured syrups, and soda water, and you're off to the races. Pineapple juice, lime, Angostura bitters, and soda water make for a pleasantly tropical combo, whereas sour cherry or cranberry concentrate (thinned out with a bit of cold water), black tea syrup, and elderflower tonic make for a tart but floral sipper.
If you're looking for a dry substitute for alcohol, a product out of the UK (and now available online in Canada) called Seedlip can do just that. As the world's first distilled, non-alcoholic spirit, it has all of the aromas of alcohol, but without the booze.
Or, if you just want to drink mocktails and leave the crafting of them to the experts, these Canadian spots all have solid non-alcoholic drink options on their menus.
Nacarat (Fairmont Queen Elizabeth) – Montreal, QC
Mixologist, Nader Chabaane, has always been a proponent of non-alcoholic cocktails and at Nacarat he's really making them shine. Sparing no expense to get them right, he's even gone to the extent of centrifuging liquids to perfect the texture. Because as anyone knows, a good drink is as much about body as it is about taste.
Proof – Calgary, AB
Calgary's most extensive cocktail bar may have a massive collection of liquor, but that doesn't mean they're ignoring drinks with zero ABV. Not only does Proof have their own house bottled tonic, they also offer some well conceived (and very reasonably priced) mocktail options. Take for example their Tales of the Mocktail with clove infused almond milk, honey, lemon, Peychaud's bitters, egg white, and tonic; definitely a few steps above soda water and juice.
Notch 8 (Fairmont Hotel Vancouver) – Vancouver, B.C.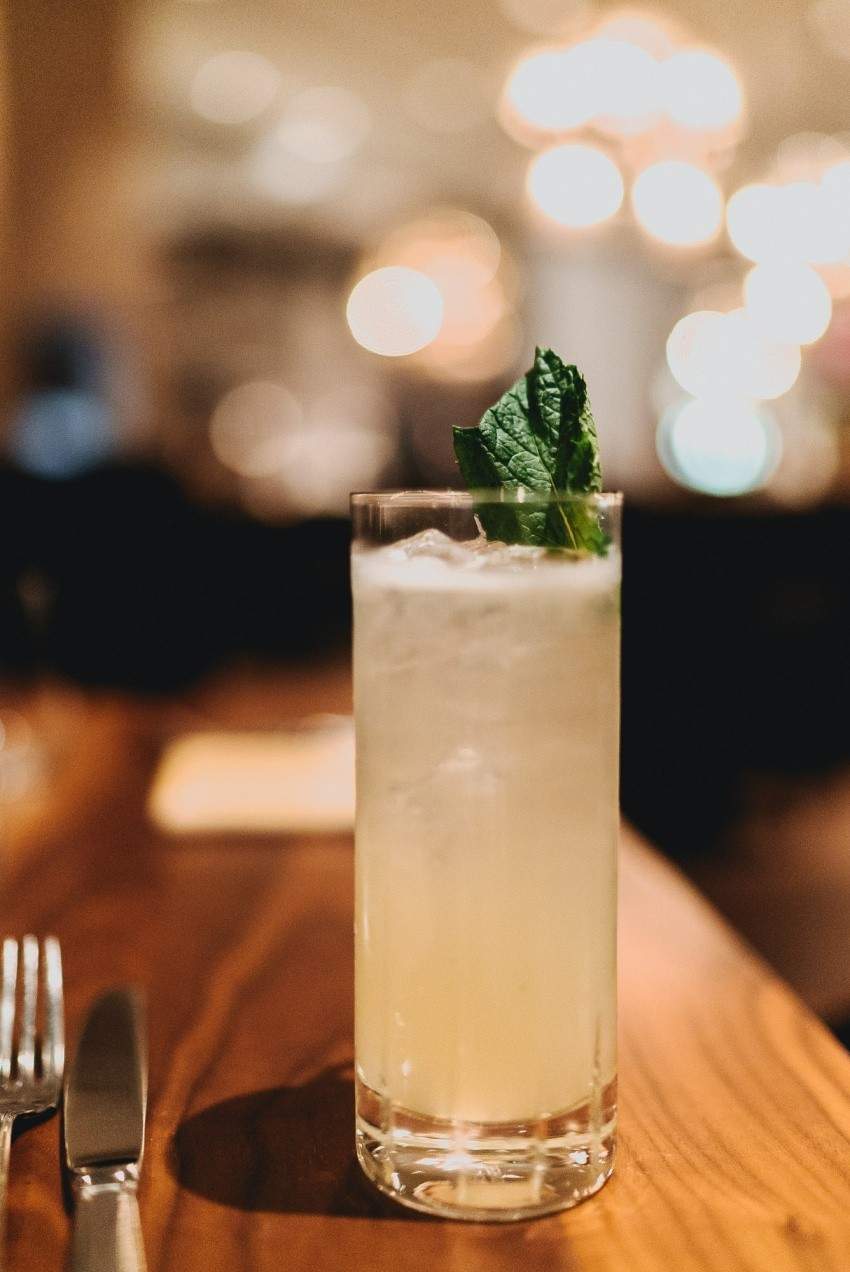 Fairmont Hotel's have definitely been upping their drink programs and the mocktail list at Notch 8 in the Fairmont Hotel Vancouver is no exception. They keep their menu fairly simple, following a basic equation of sweet, sour, and bubbly; but that doesn't make options like their pineapple cucumber fizz sound any less refreshing.
Pretty Ugly – Toronto, ON
Titled their "placebo" menu, Pretty Ugly's zero ABV selections won't get you drunk, so you'll be all the more aware when you enjoy their brilliance. If the sounds of their Turnbuckle--with beet shrub, citrus, salt, and pickled radish--doesn't pique your curiosity, try their non-alcoholic take on the Negroni, complete with mastermind Robin Goodfellow's very own "Campari".