Variety is the spice of life and with that mantra, well-known Alberta brewer, Village Brewery has just released its winter variety pack in a collaborative creative effort with Calgary's popular artisan market, Market Collective.
For their winter season release, each bottle in Village Square six-pack will have limited edition labels that feature photos from a variety of artisans like Camp Brand Goods and Plant, as well as artwork by talented visual artists and photographers such as Elyse Bouvier, Katie Green, Mandy Stobo. This is actually the second time artist Katie Green has been featured in the beer world, as her artwork was selected out of thousands of submissions to be used in a line of Collective Arts Brewing cans in 2016. Continuing with the beer-meets-art theme, Green also has a line of interesting tall can art prints any beer aficionado would appreciate.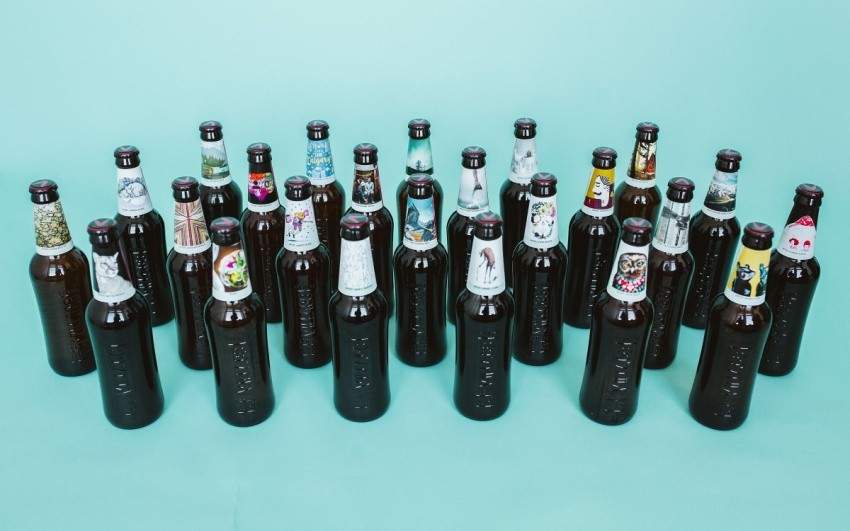 "We believe in supporting creativity in the City of Calgary in every way that we can. This includes opening space for musicians to perform, artists to sell their work, non-profit organizations to show their projects, and the community to express themselves through interactive displays and collaborative pieces," says Market Collective's co-founder Angel Guerra on her company's vision and eagerness to collaborate.
The Village Brewery collaborative seasonal packs will be available for purchase all across Alberta until the new year.