After months of anticipation, one of Alberta's most well-known and celebrated breweries, Village Brewery, has finally debuted its new and improved taproom.
Originally located upstairs, the sleek new taproom has now taken over the brewery's main floor, offering a much more accessible experience for beer fans new and old. Designed by Sarah Ward Interiors, there is plenty to catch one's eye including a mixture of plywood, concrete and pegboard throughout the space, an signature Mandy Stobo art piece, and funky tube-shaped fluorescent lighting fixtures—not to be confused with harsh tube lighting a la office buildings.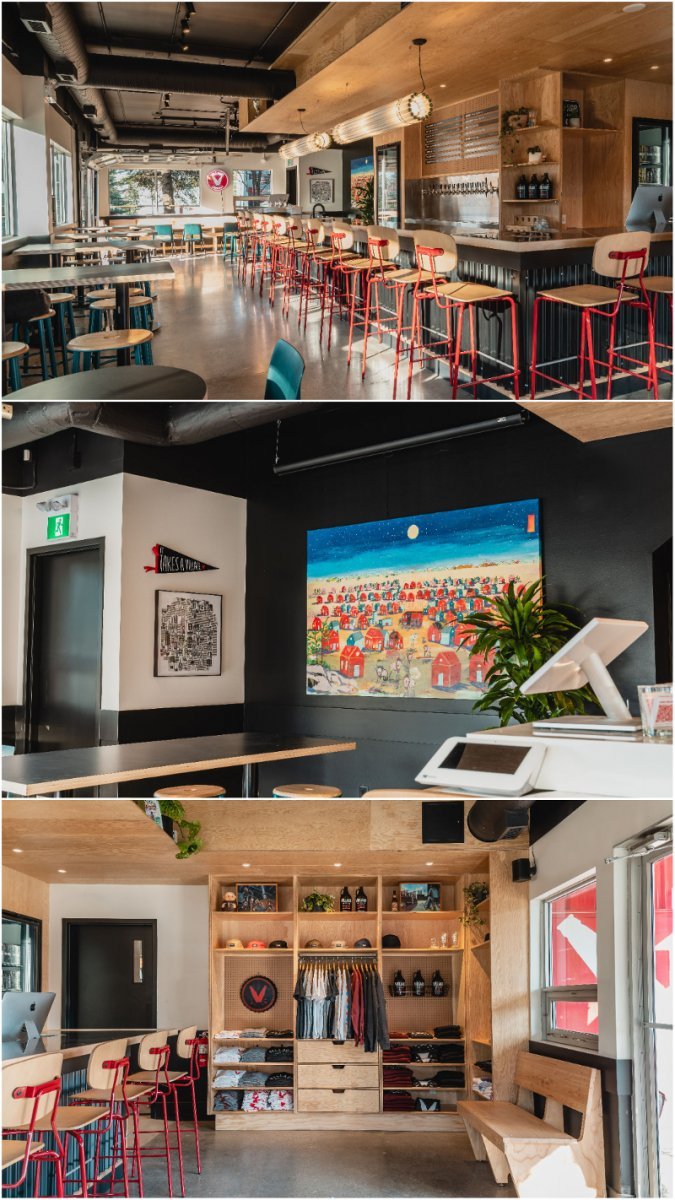 "For more than a decade, Village Brewery has brought people together over delicious beer and the dream of a more connected community. We're jumping into the next ten years of craft beer headfirst, showcasing a new generation of Village beers and community leaders," said Village Brewery president Jeff Popiel in this week's announcement. "We're beyond excited to once again be welcoming people into our space to experience what we're working on, rediscover Village Brewery, and connect over a beer."
With its new space now up and running (and open to the public Tuesdays to Saturdays), the brewery is also hoping to become even more of a community hub by hosting live music, dinner events, and more. As well, Village Brewery is in the process of turning its former upstairs taproom into a separate event space. This is set to open later in the spring.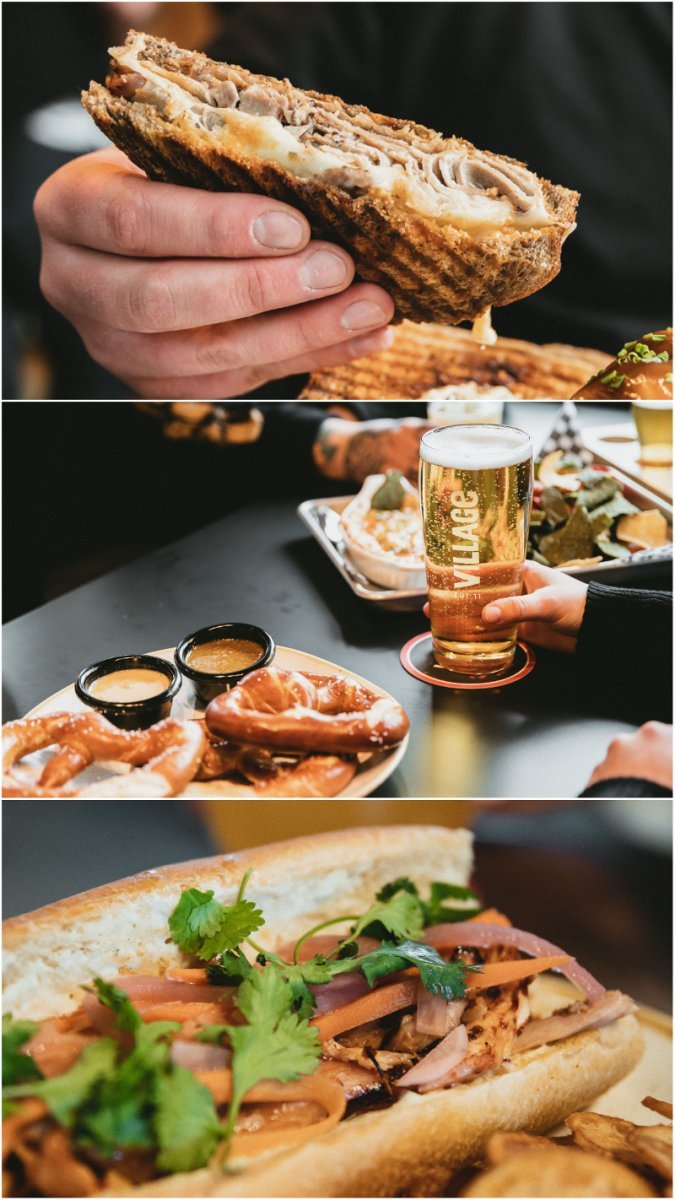 As far as food goes, the Village Brewery taproom menu is barbecue-leaning and offers a mix of casual eats like brisket burnt ends, smoked chicken nachos, pretzels with beer mustard and cheese sauce, as well as sandwiches like a pork pastrami reuben.
Village Brewery is located at 5000 12a St S.E. Its new taproom is open from 11:30 a.m. to 6 p.m. on Tuesdays, 11:30 a.m. to 8 p.m. Wednesdays and Thursdays, and 11:30 a.m. to 10 p.m. on Fridays and Saturdays.