Rosé has been having a "moment" for awhile now. In the summer of 2017, the blended frozen drink, frosé (a slushy drink primarily consisting of rosé as the name impies), began to catch on around the globe. These days, rosé wines are as proudly presented on liquor store shelves in the dead of winter as they are in peak summer. Yes, rosé has certainly hit it's stride and it's even finding itself inspiring different brewers and cidermakers around the world, including one right here in Alberta.
This week, Big Rock Brewery debuted a rosé cider through their Rock Creek label. The cider is the first new addition to their Rock Creek lineup in about two and a half years and it seems fitting that the dry and effervescent limited release hit the market just in time for Valentine's Day with its cupid pink hue.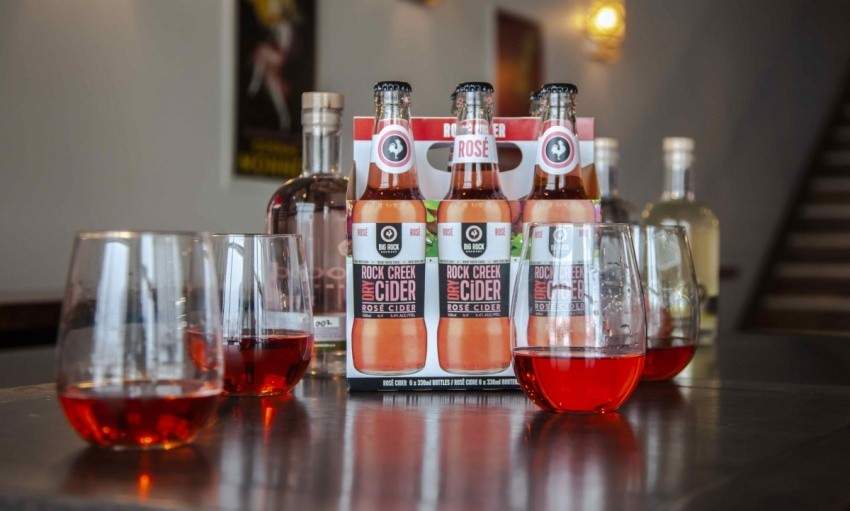 Created by Big Rock Brewery's brewmaster, Paul Gautreau. and currently available in B.C., Alberta and Saskatchewan, this bright rosé cider has been made with B.C. apples, Champagne yeast with the addition of cinnamon, vanilla, and ginger for an aromatic boost. To make the limited edition Rock Creek variety stand out from its standard lineup (apple, pear and strawberry-rhubarb), it's been packaged in glass bottle six packs as opposed to a standard can.
Readily available across the three provinces, the new cider is available on tap at Big Rock's original brewpub in Calgary's Southeast industrial area.