After the recent success of the Takashi Murakami-inspired menu, popular Vancouver restaurant, Market by Jean-Georges (located inside the Shangri-La hotel) introduces new Rooted in Heritage tasting menu to celebrate the beauty of the sakura (cherry blossoms) season happening now on the west coast.
Executive chef Ken Nakano composed the five-course tasting menu after he returned from his travels to Japan, which brought back childhood memories of his mother's dishes influenced by spring.
"With this menu, I wanted to honour the traditions of my mother's kitchen, and utilize the principles of Japanese cuisine. Each dish is delicate and precise, with simple flavours to let the seasonal, high-quality ingredients shine," said Nakano.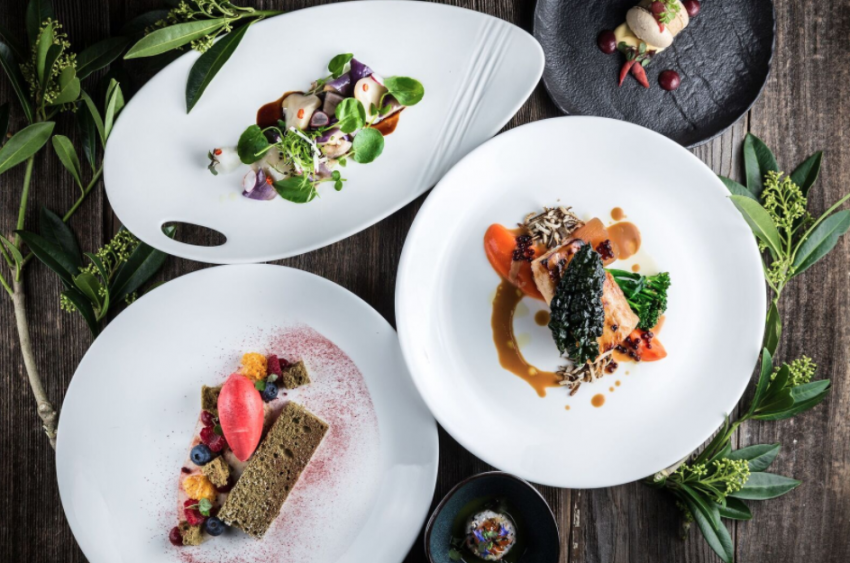 The Rooted in Heritage tasting menu, available over the month of April, will include dishes such as cold-smoked Yesso scallop, inspired by the Japanese street food; salmon onigiri (rice ball) with Ikura and genmaicha (brown rice green tea), which Nakano used to enjoy as a child at family picnics during sakura season; and Matcha Castella, which is a recreation of Nakano's mother's recipe, with cherry ice cream and plum wine for a sentimental finish to the meal.
The Rooted in Heritage tasting menu is priced on $110 per person.