After the success of their previous restaurants, the team behind La Palma and AlterEgo keeps the momentum going with newly opened Mediterranean restaurant Constantine. The restaurant is located in Toronto's unique downtown hotel, Anndore House, and it features a wide variety of dishes from Italy and the Middle East.
The restaurant's menu offers guests traditional Italian meals with a modern touch, such as lamb pizza with lamb merguez, but also fresh and seasonal vegetable dishes like burrata with spiced beets and hazelnut and fire-roasted eggplant with tomato.
"There's a rich culinary history throughout the Mediterranean and we wanted to weave together its bold flavours in an authentic way. We curated a menu to pay homage to each distinct region, which allows us to comfort and excite diners simultaneously," said Craig Harding, Executive Chef and Co-Owner of Constantine.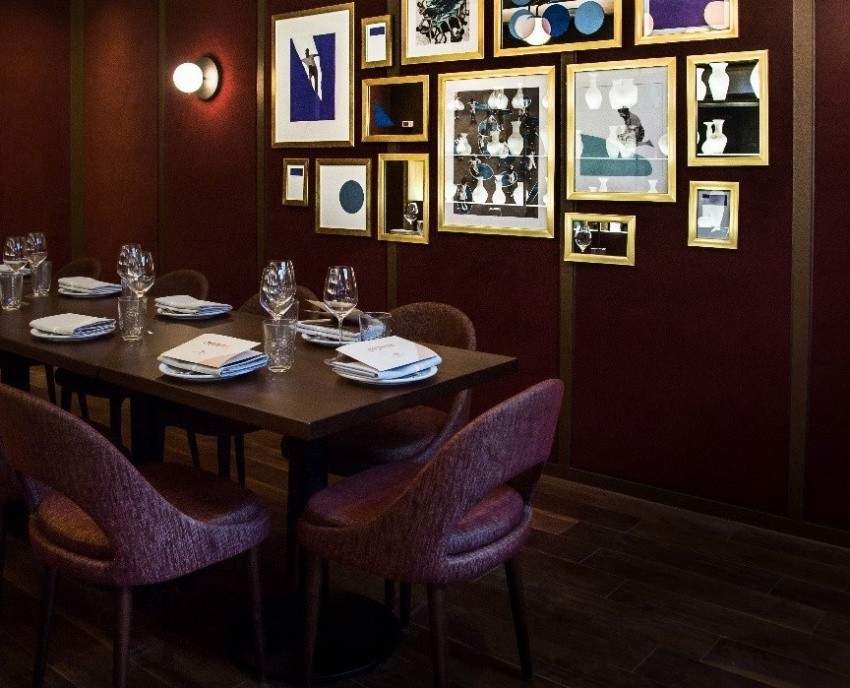 Constantine's menu is not the only great aspect of the restaurant. This open-concept restaurant, designed by Studio Munge, is sophisticated with the comfort of home, with rich and bold colours running along the walls. It seats 145 guests and includes an 18-seat chef's bar, where people can witness their delicacies being made on its wood-burning grill.
The Bar at Constantine, located outside of the restaurant's main dining area, has an additional 50 seats for guests looking for classic or creative cocktails and small bites.