While challenges in the restaurant business are a way of life, the demands of the shifting COVID-19 pandemic are stretching even the most resilient in the industry thin. Just when we thought the pandemic was in the rearview mirror, the Omicron variant hit Nova Scotia hard in December, and restaurants and bars have found themselves in turmoil yet again.
But despite the challenging end of the year, the bulk of 2021 was good and there were plenty of bright spots on the food scene in Halifax. Here are 10 of them.
Drift Makes Waves in Halifax
The biggest news on the dining scene in Halifax this year was the opening of Drift restaurant in the new Muir hotel. Drift, helmed by Chief Culinary Director Anthony Walsh of Canoe fame, aims to elevate Nova Scotia cuisine by using only the best local ingredients and reinterpreting traditional dishes, many, not surprisingly, featuring seafood.
Walsh hand-picked local chef Jamie MacAulay, most recently the owner and chef at Coda Ramen, to be his Chef de Cuisine and he's already making quite a name for himself. Drift quickly became the must-eat destination in Halifax and is not likely to relinquish that title anytime soon.
Oxalis Raises the Bar in Dartmouth
With much less fanfare, Oxalis opened in November across the harbour in Dartmouth, and it's a game-changer for the high-end dining scene there. Their farm-to-table concept also highlights local, Nova Scotian ingredients but with a more traditional European interpretation.
Oxalis is owned by Chef Andreas Preuss who earned an excellent reputation as the Executive Chef at Trout Point Lodge, and his wife Sofia who runs the front of house. Early reviews are stellar.
Edna Returns Home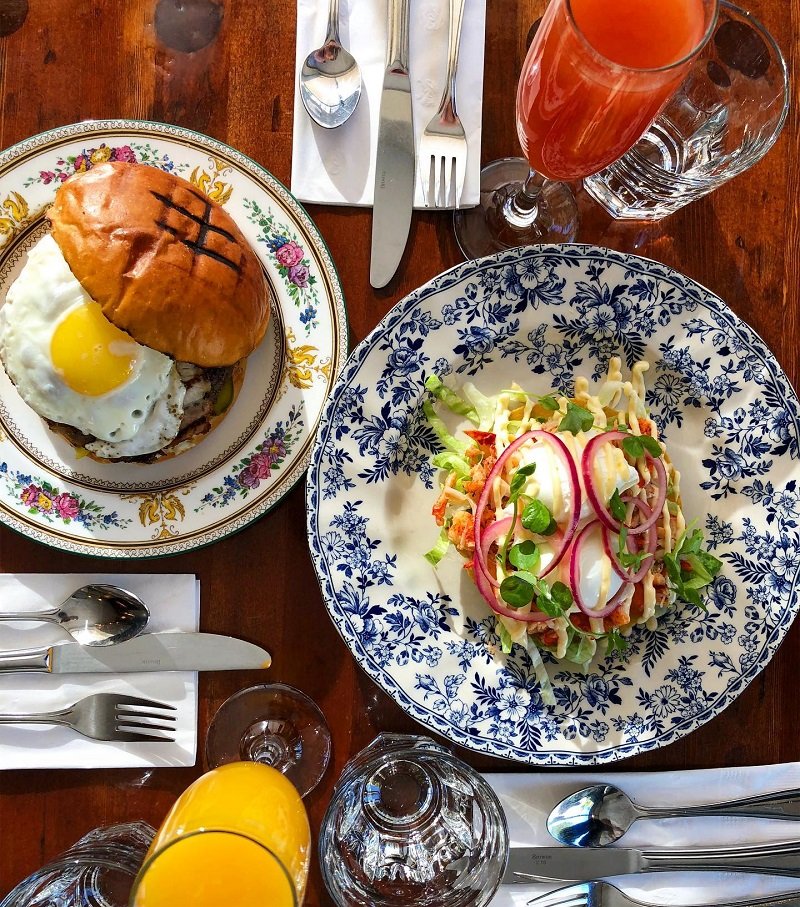 After an extensive hiatus, thanks first to shifting owners and then to the pandemic, local North-End favourite Edna returned in the second half of 2021 with four former employees as new owners.
Thankfully not much else has changed at Edna, including the approachable menu, delicious food, and a welcoming vibe. Of course, it also means long lineups for weekend brunch on Gottingen Street are back.
The Fall and Rise of Really Good Bread
Sadly, Laura MacLeod shut down her excellent bakery The Old Apothecary in February. TOA left a huge void in the city for top-notch pastries and bread, especially her sourdough, the dense, chewy, hard-to-cut loaves she was known for. Thankfully Luke Gaston has stepped in.
The former chef started selling his baked goods at the Halifax Brewery Market, just a wall away from where TOA used to be, and quickly gained a following. In November he, his wife, and two partners opened their storefront on Agricola Street where, in addition to his excellent sourdough bread, croissants, and specialty pastries like Kouign-amannn, he also serves up sandwiches, pantry items, and his own preserves. In this challenging year, at least a little order has been restored.
A Taste of Italy in the South End
The owners of The Bertossi Group, operators of the high-end restaurant The Bicycle Thief, recently opened Pane e Circo and as the name implies, they too have bread. Very good bread as a matter of fact.
In addition to focaccia, baguettes, and other artisanal bread, you can also find a selection of imported salumi and cheese, homemade pasta and sauces, and specialty Italian items used in their various restaurants. It's a taste of Italy in the South End of Halifax well worth a visit, especially now when no one can actually get to Italy.
Coffee Dominates in the North End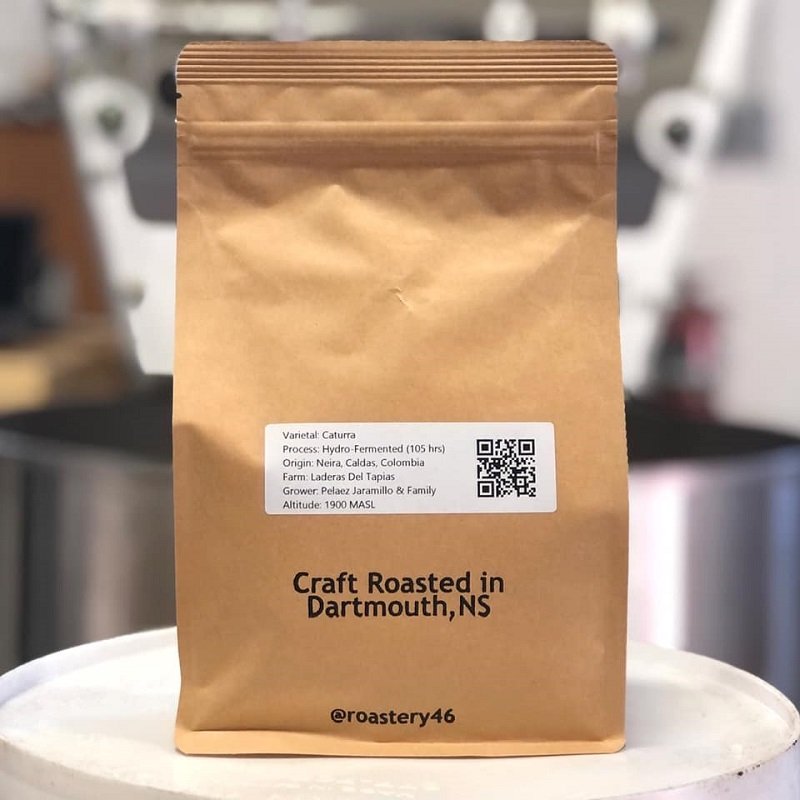 In the North End of Halifax, the coffee game is strong. Really strong. It's led by coffee maestro and bon vivant Frederico Pasquinelli of Espresso 46, serving up the best espresso in the city out of a window in a nondescript warehouse on Isleville Street.
This year he upped his game by starting his own coffee roasting company, Roastery 46, and has just added a new seating area upstairs for those who want to linger.
A few blocks away, Ramblers Coffee opened its doors in October in Sourwood Cider on Cornwallis Street. Ramblers, run by life and business partners Ely Hannon and Adam Pye, brew an excellent cuppa using their own custom blend from, you guessed it, Roastery 46.
The Coastal Cafe Closes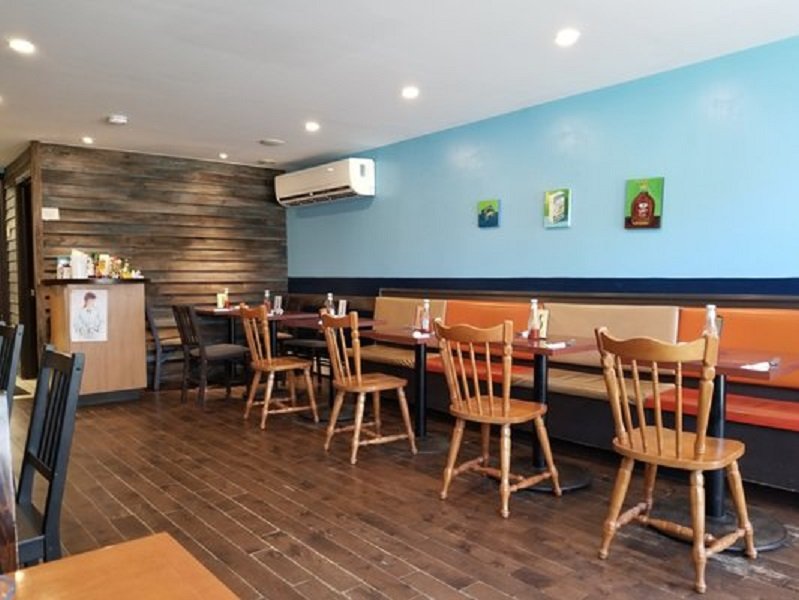 In a surprise Instagram post late this month, Mark Giffin announced that due to the current climate he was closing his small but mighty Coastal Cafe, a breakfast fixture in Halifax for almost 15 years. And while Haligonians will mourn the loss of his specialties The Dirty Burd and The Elvis, foodies can expect to see Mark return in the same space with a new concept that's hopefully just as delicious and inventive. It just won't be breakfast.
Peace By Chocolate Gets a Fancy New Home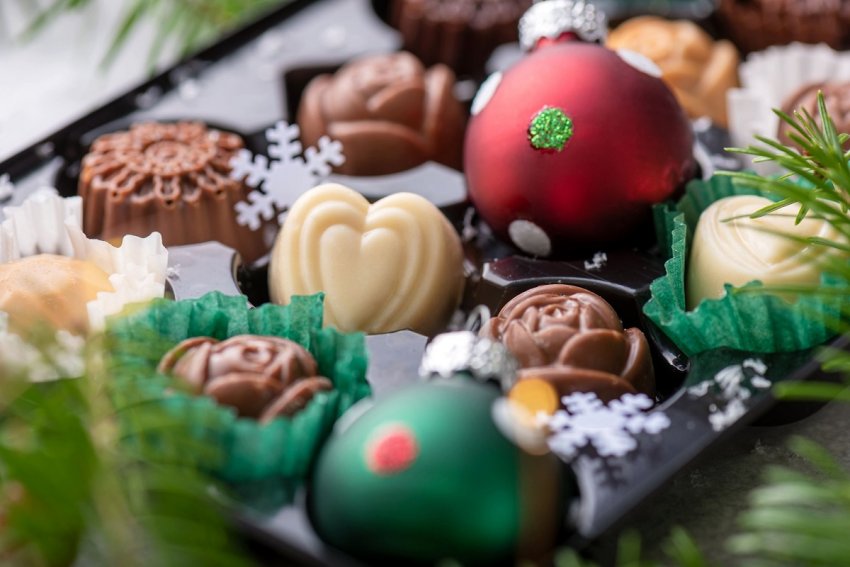 The success story of Tareq Hadhad, a Syrian immigrant and chocolatier, is now the stuff of legend in Nova Scotia. After arriving in Antigonish in 2016, Tareq reopened his family's chocolate business as Peace by Chocolate, and his confections and activism were quickly embraced by his new community.
His small business has blossomed into a big business, which now sells chocolates all over the world. In March of this year, Tareq opened a beautiful new flagship store in the Queen's Marque on the Halifax waterfront, where he showcases his artisanal chocolates alongside his signature blend of optimism.
Devour! Dishes it Out in Wolfville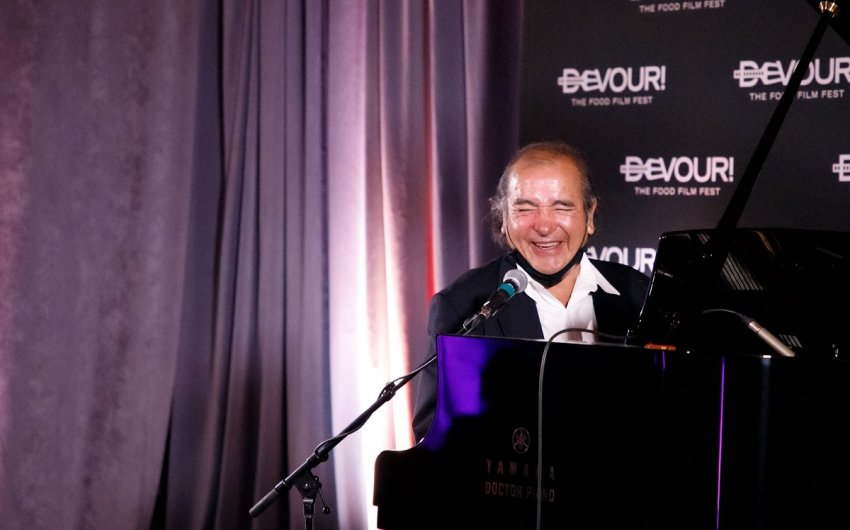 The world-renowned food and film festival Devour! was back with a splash this year thanks to a timely theme of Global Indigenous Cinema and Cuisine and a host of in-person events, films, and workshops.
The Festival was headlined by Indigenous author, playwright, and musician Tomson Highway, and featured innovative chefs including Stephan Levac, Joseph Shawana, and Jenni Lessard. The opening Mawi'omi and Global Street Food Festival were just two of the many highlights that brought the world to a small corner of the beautiful Annapolis Valley.
Last and Least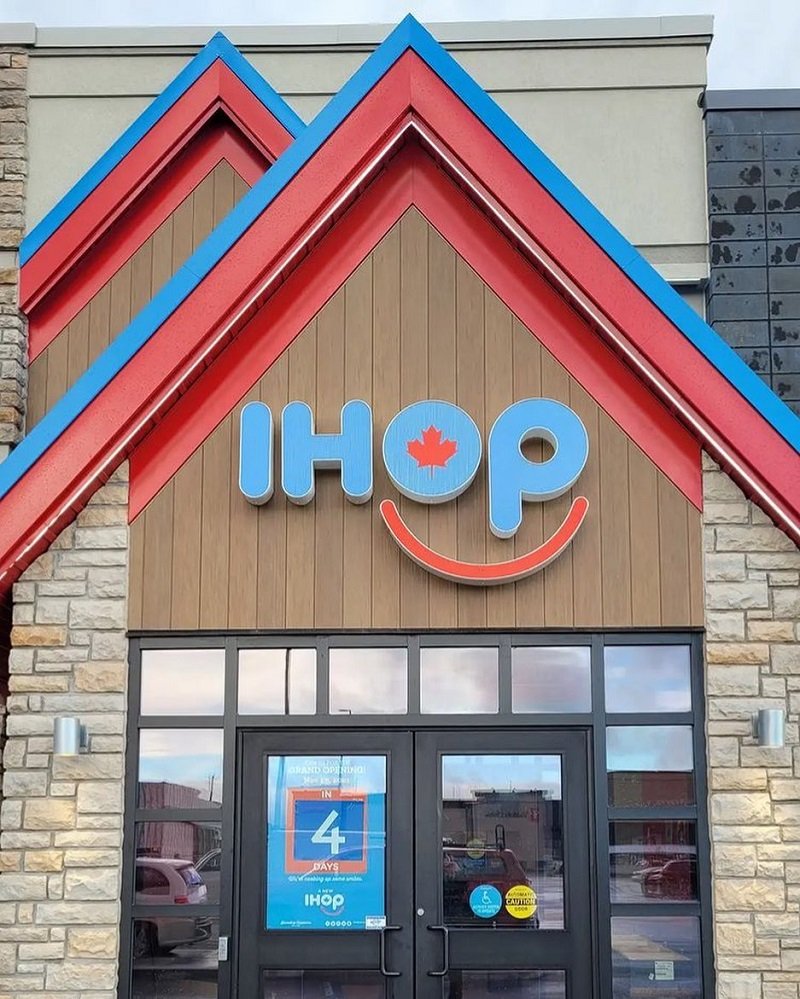 Perhaps it's not on every Halifax foodie's top-ten list, but it's hard not to include the opening of iHop, the infamous American pancake house, on this list. Judging by the packed parking lot off the highway in West Bedford, the social media buzz, and the two-hour wait time for a table, it's a big deal. Maybe the pancakes really are that good?