The majority of the world's edible fish are quickly being depleted. In fact, at the rate the fishing industry is going, scientists predict that by 2048, there will be a worldwide fisheries collapse, which is why it's more important than ever to eat sustainably, meaning eating species that are caught or farmed in a way that ensures the long-term health and stability of that species is maintained, as well as the greater marine ecosystem. In recent years, there has been a reckoning within the Canadian food community. Ocean Wise has grown significantly since it was established over 10 years ago and chefs from across the country happily advocate for bettering the farming practices that happen out on the deep blue seas. If you've been on the West Coast for some freshly caught salmon or out East shucking appropriately briny Malpeque oysters on Prince Edward Island, I think you'll agree that the waters and its inhabitants are well-worth keeping in the best shape possible.
Though Vancouver and Halifax seem to get the most attention when it comes to seafood sustainability, other major cities in Canada are just as passionate about the topic. Culinary director for Chase Hospitality Group, Tyler Shedden, certainly knows his seafood. The celebrated chef was born and raised on Quadra Island in British Columbia where he worked on oyster farms, clam beaches and commercial fishing vessels, before moving on to a successful culinary career.
With several seafood-heavy concepts under his creative command, including The Chase, The Chase Fish & Oyster, Colette Grand Café (tuna tartare recipe here), Little Fin and Kasa Moto, Shedden lives the philosophy that healthier oceans can lead to a healthier world. It's up to individual chefs to hold the industry accountable to slowly enforce that change.
Here, Shedden discusses his thoughts around responsible sourcing of sustainable seafood in restaurants.
Seafood sustainability is a hot topic these days. What made you realize that working with that sort of consciousness was important?
Growing up on Quadra Island in B.C. was definitely a key factor. A big part of the local economy was commercial and sport fishery. Watching the salmon stocks decline and the domino effect that it created within the community made me realize at a young age how important it is to take care of our oceans. In terms of restaurant-based seafood sustainability, I was working for Robert Clark at C Restaurant when he was pioneering the Vancouver Aquarium Ocean Wise program, which further opened my eyes.
Working in Toronto, where do you source your seafood?
Depending on the species of fish or shellfish, there is generally a sustainable supplier for whatever I have in mind. For the Chase Hospitality Group, we buy from Organic Ocean, Kolapore Springs and Halibut PEI, to name a few!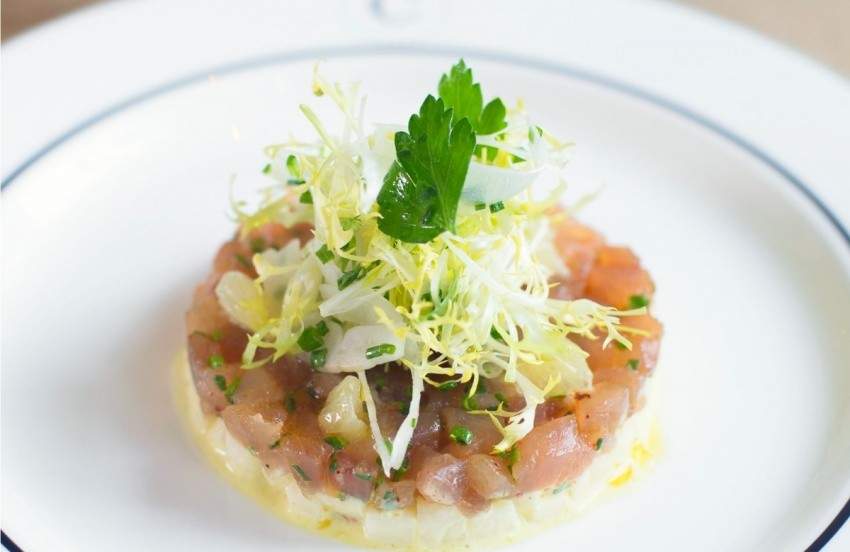 So, would a home cook who's as equally interested in sustainable products source from the same suppliers?
Home cooks can access some of the same products through businesses like Hooked and Honest Weight. For sustainable seafood to become mainstream at a retail level, consumers need to demand availability wherever they shop to help reinforce the need for supply.
What is your favourite and most easily accessible sustainable seafood?
Oysters!
Seafood aside, what other sort of mindful practices do you see happening regularly during your day-to-day at work?
We try to use bio chemicals, compostable and recyclable packaging, waste reduction and separation, organics bins, oil recycling, and of course, we source our produce and meat as locally, ethically and responsibly as possible.