This week, ocean conservation charity Oceana Canada released its fifth annual Fishery Audit and according to the report, fewer than one third of Canada's fisheries are currently considered healthy despite significant commitments and investments from the federal government.
Over the past five years, Fisheries and Oceans Canada (DFO) claims to have improved transparency in fisheries management, provided new funding for ocean science, completed new national standards for fisheries monitoring, and passed an updated Fisheries Act that requires creating rebuilding plans for depleted fisheries. However, Oceana Canada's recent audit indicates that Canada's fisheries are in demonstrably worse condition than they were in 2017.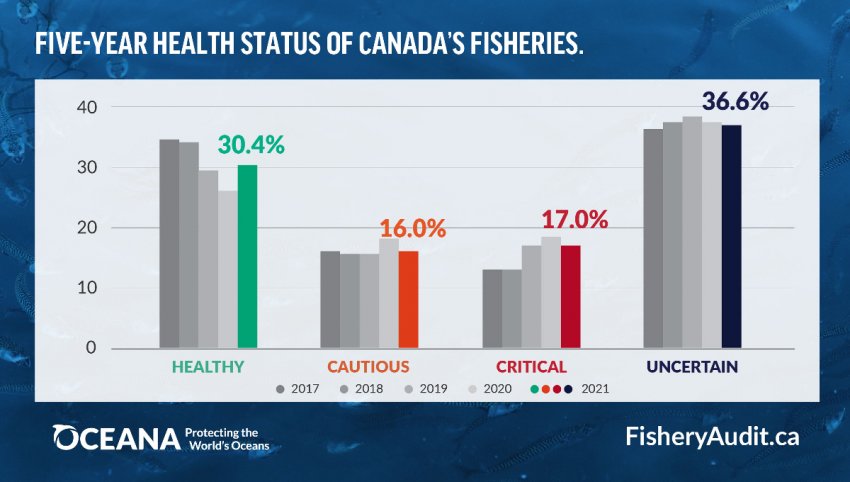 The report goes on to state that nearly one in five fish populations are now critically depleted, and nearly 80 per cent of the country's fisheries lack rebuilding plans to help bring them back to healthy levels. Although the DFO has published plans to help raise the populations of critically endangered fish species like Atlantic mackerel and northern cod, Oceana says the plans lack adequate timelines and targets to actually accomplish its goals.
"We can't afford another five years of the status quo. It is not too late, and we have the tools: global best practices to restore abundance to our oceans already exist. Other countries have implemented progressive measures and are seeing the benefits through healthier populations and higher catches. Canada must do the same," said Oceana Canada science director Dr. Robert Rangeley. "The steps needed to do this may sometimes be difficult, but they are clear. Rebuilding wild fish populations, providing lasting support for coastal communities and helping feed future generations, can be part of this government's legacy."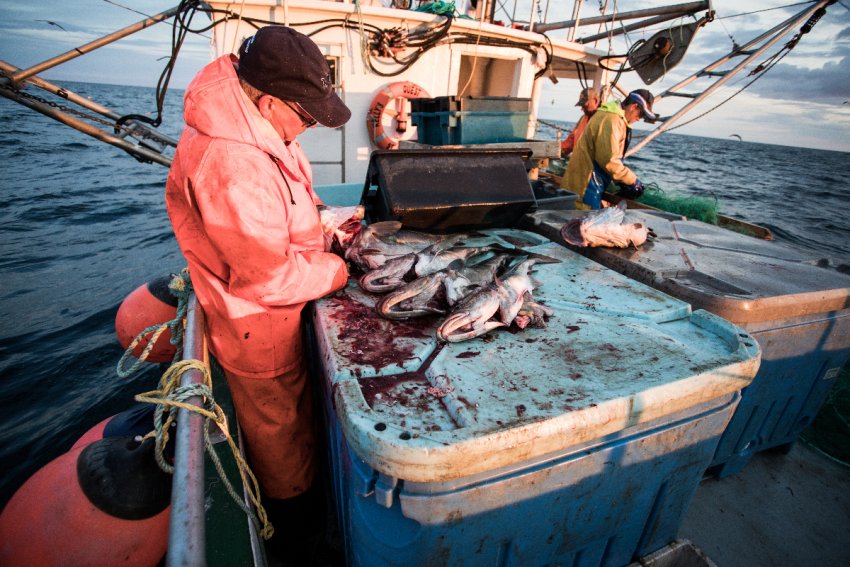 According to Oceana Canada, both the federal government and the DFO must address the most critical gaps in Canada's marine fisheries management regime in the next five years by prioritizing three key actions: rebuild depleted fisheries by passing strong rebuilding regulations, count everything that is caught to ensure better science-based decision-making, and adopt stronger precautionary measures for forage fish and address the vulnerability of species to climate change.
The full Oceana Fishery Audit can be found online. Canadians can also cosign Oceana's petition to call on the Canadian government to rebuild fish populations here.