Creating a beautiful cake doesn't require natural artistic ability or investment in cake decorating classes. In fact, these five tricks can help even the and most impatient and untalented baker put together a photo-worthy dessert. So, bake up a few layers from your favourite cake recipe, whip up some buttercream, and prepare to impress. You'll never hear, "Well, at least it tastes good" again. Goodbye, ugly, mediocre cakes. Hello, photo-worthy showpieces.
Messy a.k.a. rustic icing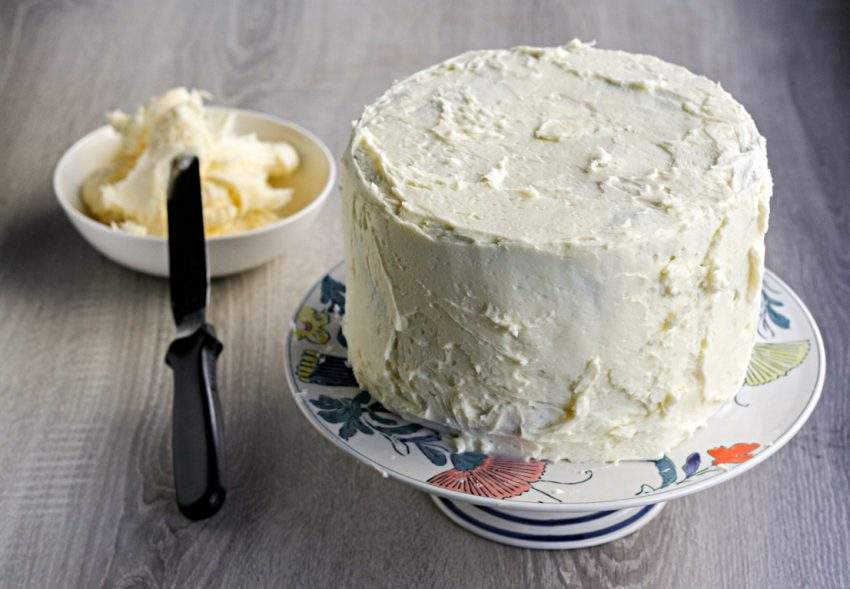 It takes skills to ice a cake to sleek perfection. There's a lot of smoothing and fussing and filling and re-doing and tweaking. Screw that. Smooth and perfect is for try-hards and professionals, messy rustic iced cakes are where it's at for home cooks.
First, make a bigger batch of icing than you normally would. Then, simply ice the outside of the cake with a thin layer. Don't worry about getting it smooth, just make sure that it covers the whole cake . Chill the cake in the fridge for 15 - 30 minutes to firm up the icing.
Next, use an icing spatula (or a regular spatula or butter knife) to spread a thick layer on top of the chilled cake. Press the icing spatula or a large spoon into the icing and move it side to side to create little dips and waves. Oooh... So rustic.
You can stop right here and serve your beautiful minimalist cake with pride. Or, if you're feeling fancy, try some of these other tricks using the messy-iced cake as a base.
Using real fruit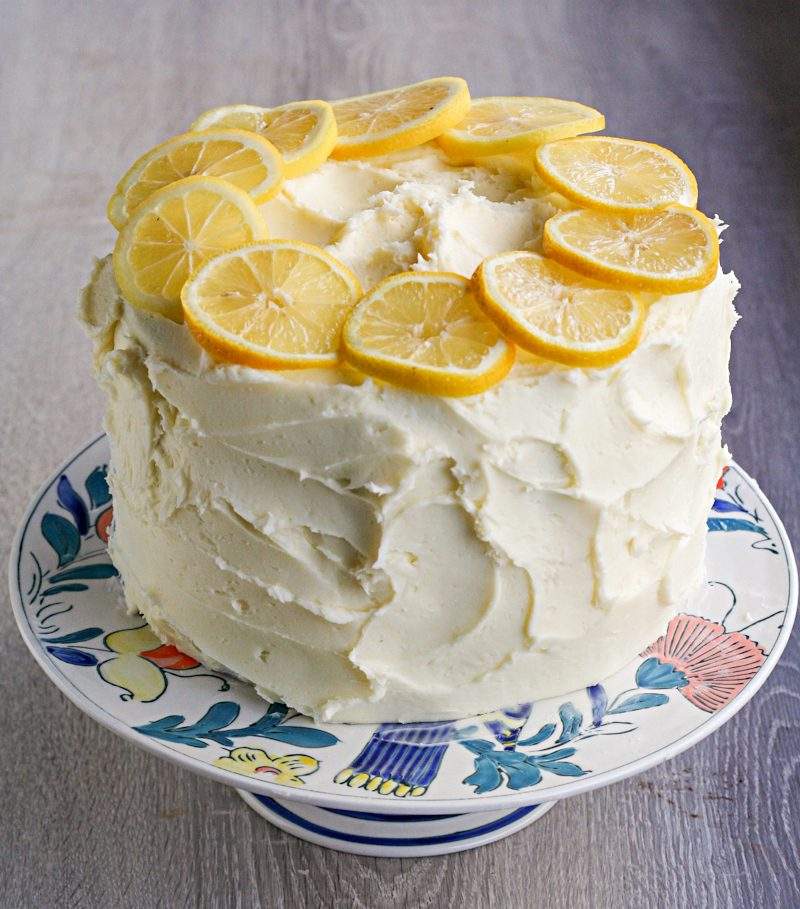 Fruit is a Godsend for the lazy and untalented cake decorator. Forget about sugar flowers, marzipan strawberries, or fondant figurines. Fruit looks better than anything you're going to craft, and tastes better, too. Go big and dramatic with a pile of mixed berries, or simple and sophisticated with a few slices of citrus. It's a small amount of effort that has a big, delicious impact on the presentation.
Chocolate writing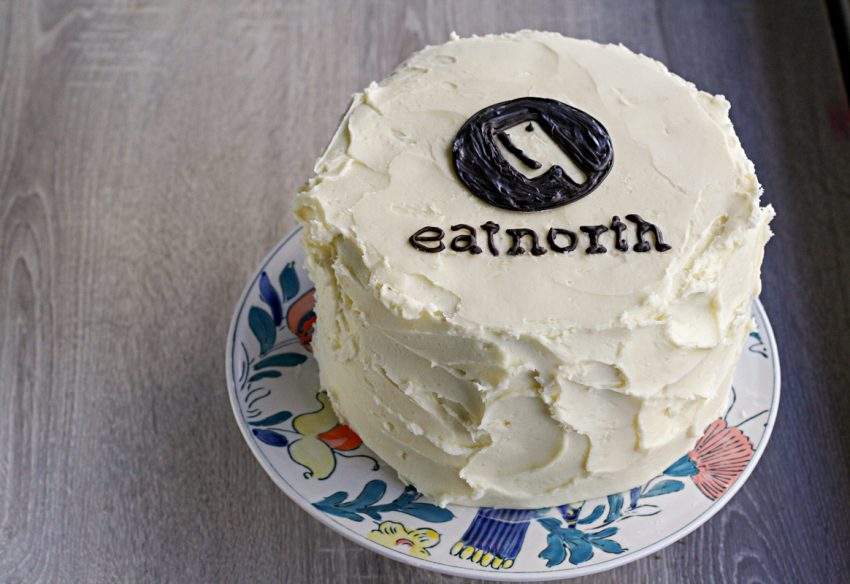 There's nothing worse than ruining a perfectly good cake with a terrible attempt at piping. There's so much that can go wrong: spelling mistakes, shaky and unreadable writing, toddler-esque drawing, etc. So, what do you do when you want to make a statement, but fear it will get lost in translation? It's simple! Pipe chocolate onto wax paper, then transfer it to the cake once it has set.
Print off the phrase or design you want and tape a piece of wax paper over the printout. Next, fill a Ziplock bag with chocolate chips or candy melts. Microwave in short intervals until the chocolate is smooth and warm (be careful not to melt the bag!). Snip the corner off and pipe the chocolate onto the wax paper. Allow to set, then set it onto the cake. place the chocolate in the fridge or freezer to set if you're pressed for time.
Stencil and powdered sugar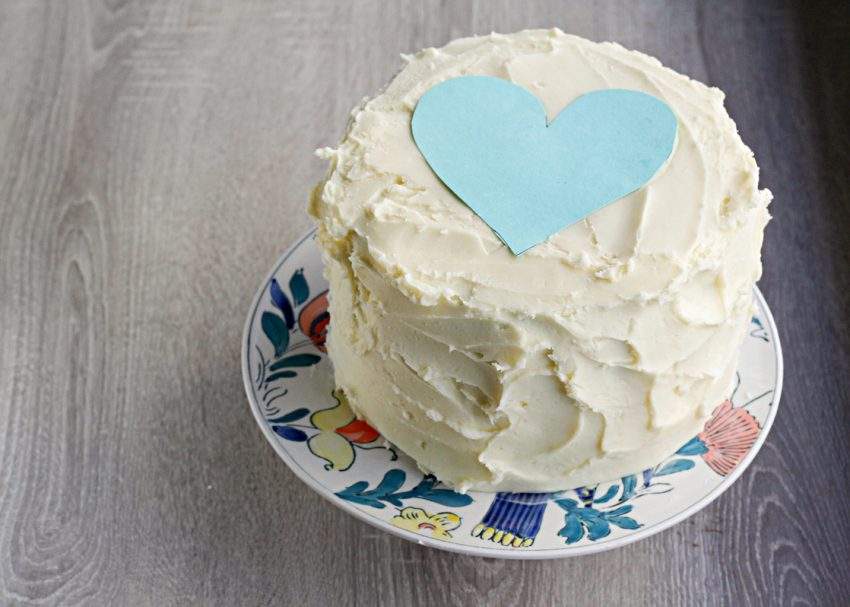 This one's almost as easy as fruit. Cut a shape out of a piece of paper — stars, hearts, a single letter monogram; go wild — and place it on top of your cake.
Sprinkle icing sugar, a mixture of cocoa powder and icing sugar, or hot chocolate powder over the entire top of the cake. Carefully remove the paper to reveal your negative space masterpiece.
Buttercream icing transfer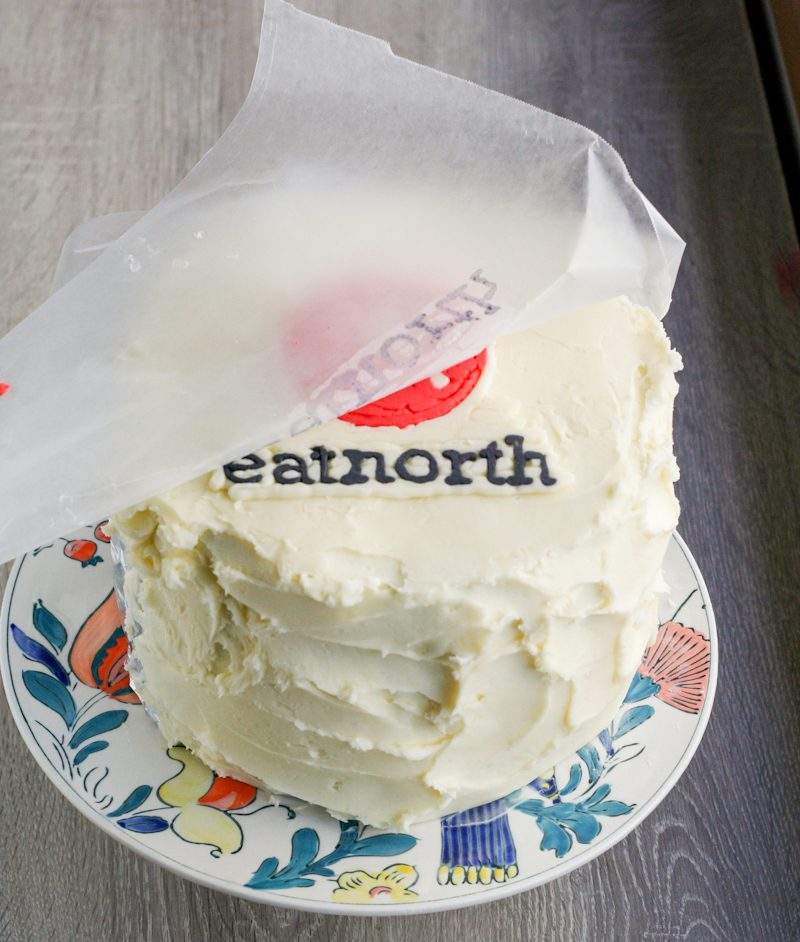 Admittedly, this trick isn't for the lazy, due to the multiple steps involved. It's more suited for the untalented decorator who has an awesome cake idea but no skills to do it justice. With a buttercream transfer, you can top your cake with any image you wish by just tracing. Check out our full tutorial on buttercream icing transfer.