We've seen some pretty spectacular Mother's Day offerings over the past weeks from all across Canada, but one just came across our radars from St. Regis Toronto's LOUIX LOUIS that quite literally stands above the rest.
Inspired by the classic 13-layer King's Cake but upgraded for Mother's Day, LOUIX LOUIS's 14-layer Queen's Cake features a tower of tart and moist lemon cake made with blueberry and lavender buttercream and topped with a drizzle of blueberry coulis. Additionally, each Queen's Cake comes with a scoop of midnight blossom white chocolate and hibiscus ice cream infused with the hotel's Midnight Blossom Signature Tea.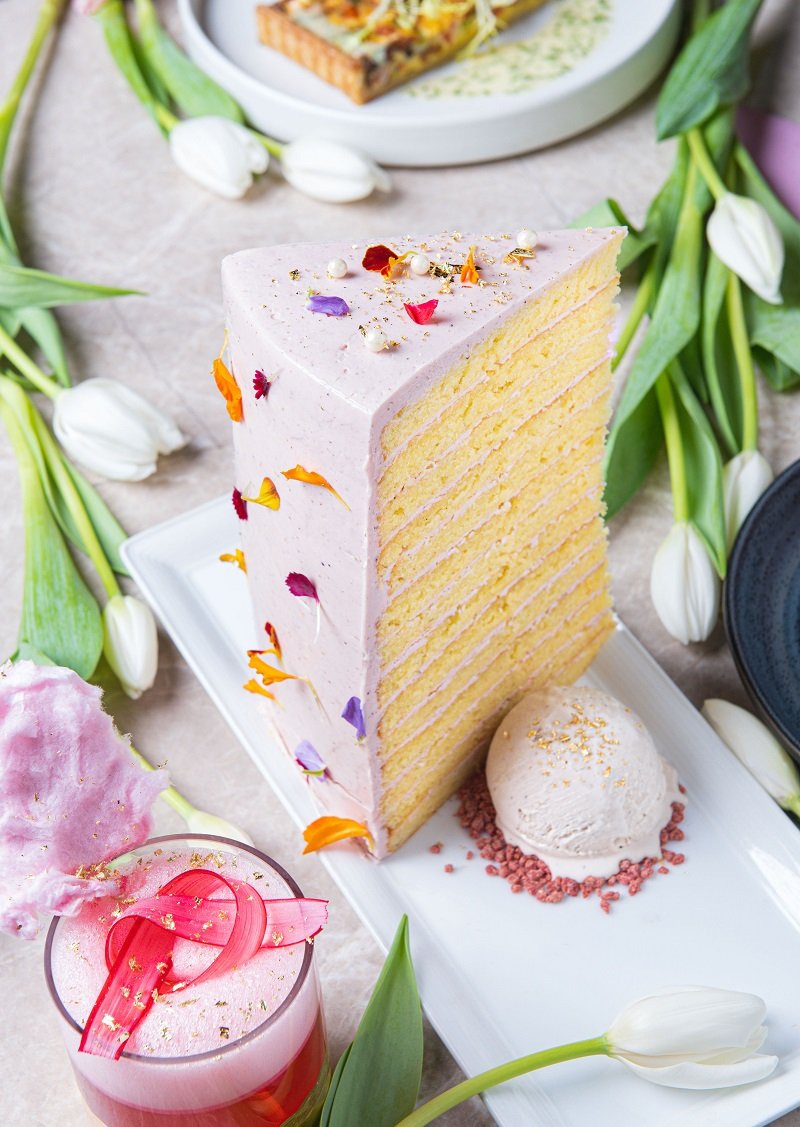 The 14-layer Queen's Cake will be featured on the restaurant's Mother's Day Brunch menu ($40/slice or $300/entire cake) at LOUIX LOUIS from May 1 through 8. Takeout orders will also become available online on May 1.