This week, Calgary's Deane House announced a new series of family-style Mother's Day take home kits featuring a multitude of ways to pamper mom with a slew of special gifts and unique farm-to-table fare that the acclaimed Inglewood eatery is known for.
The Mother's Day brunch menus each include a garden salad with herb vinaigrette, fresh-picked fruit, an organic roast potato, and a selection of brunch pastries such as Nanaimo bars and chocolate macarons, alongside either a vibrant quiche with oyster mushrooms, foraged stinging nettles, and wild ramps, or a wood-fired bagel with smoked trout with chive blossom cream cheese, pickled red onion, and capers.
For dinner, guests will have the choice between either a mushroom or wild salmon Wellington with stinging nettle, mushroom duxelles, and pâté feuilletée pastry, or a bison brisket with stinging nettle gremolata.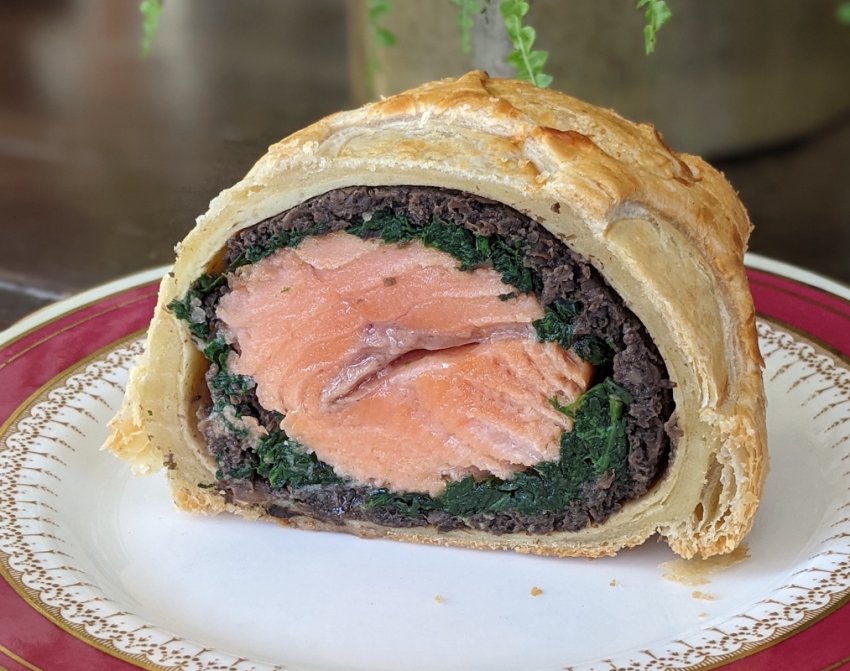 The three Deane House Mother's Day dinner menus each come complete with a medley of fresh green beans, snap peas, bok choy, and wild ramps in herb butter, garden salad with herb vinaigrette, a baby potato, and a black forest cake.
For each menu, guests will have the option to add floral bouquets from Blue Hydrangea, Cochu chocolates, and Monogram coffee. Brunch additions include caviar, breakfast sausages, as well as mimosa and Champagne kits, while dinner additions include wine pairings and cocktail kits.
All Mother's Day orders can be placed online for pickup at Deane House. Reservations for patio dining can be made here.