With Easter now in the rearview mirror, chefs across the country are beginning to shift their creative culinary focus forward to May 8 to serve up a smattering of special ways to celebrate the special moms, matriarchs and mother figures in our lives.
One particularly eye-catching Mother's Day offering we've just come across comes courtesy of Vancouver's Popina, the Mother's Day Puffcream. Each puffcream is filled with a swirl of Popina's signature Birchwood Dairy vanilla soft-serve ice cream before being gently rolled in a generous serving of shaved white chocolate, crushed pistachios, and organic dried edible rose petals.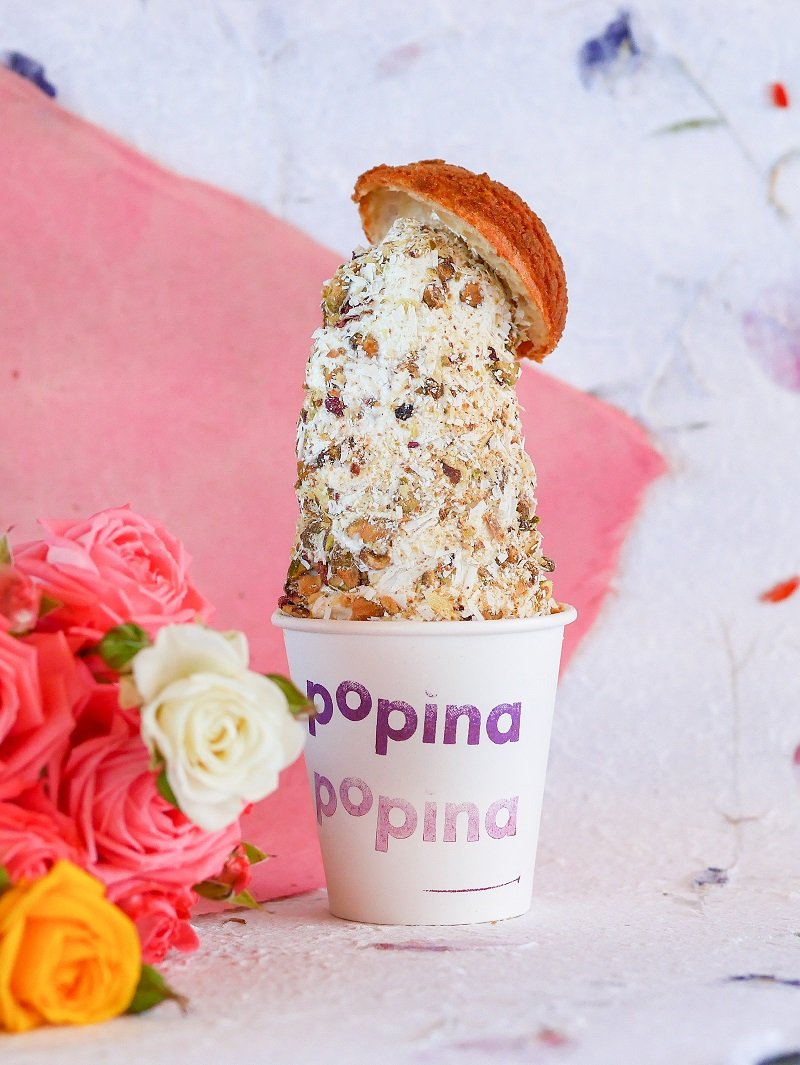 With the scenic setting of Granville Island surrounding both Popina outposts and a reasonable price point of $8 ($6 for kids), picking up a Mother's Day Puffcream at Popina is sure to provide a fun, affordable, and delicious way to spend the day celebrating mom. Popina's Mother's Day Puffcreams will be available from April 27 through until May 15.