Vancouver's Popina Cantina announced this week that throughout the holiday season, it will be unveiling a series of limited-edition holiday puffcreams inspired by the nostalgic festive flavours of chefs and co-owners Angus An, Hamid Salimian, and Robert Belcham.
The first addition to the holiday puffcream collection (all three pictured below) is a crushed shortbread and fluffy marshmallow Snowbank Puffcream inspired by Belcham's favourite childhood memories of sledding in northern Alberta and coming home to freshly-baked shortbread cookies.
The second is a Christmas Tree Puffcream from An that features a classic winter flavour combination in frosty mint and chocolate, while the third is an Eggnog Puffcream from Salimian inspired by traditional holiday spices like cinnamon, nutmeg, and allspice.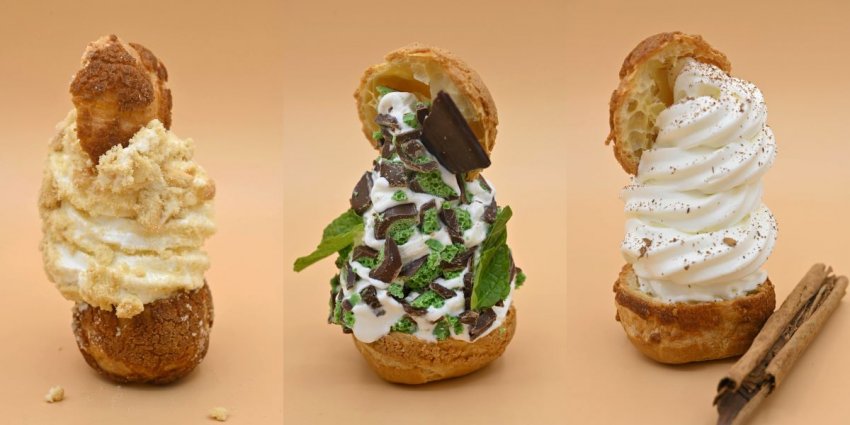 Each of the festive puffcreams are filled with Popina Cantina's signature soft-serve ice cream and will be available to purchase exclusively at Granville Island eatery. Keep an eye on Popina's Instagram page for the latest additions to the collection.