Is it just us or are you also feeling especially Mini Egg crazed this spring?
With plenty of candy-coated chocolate egg offerings popping up across the country as Easter approaches, there is one that has really caught our attention: Popina's Mini Egg Puffcream.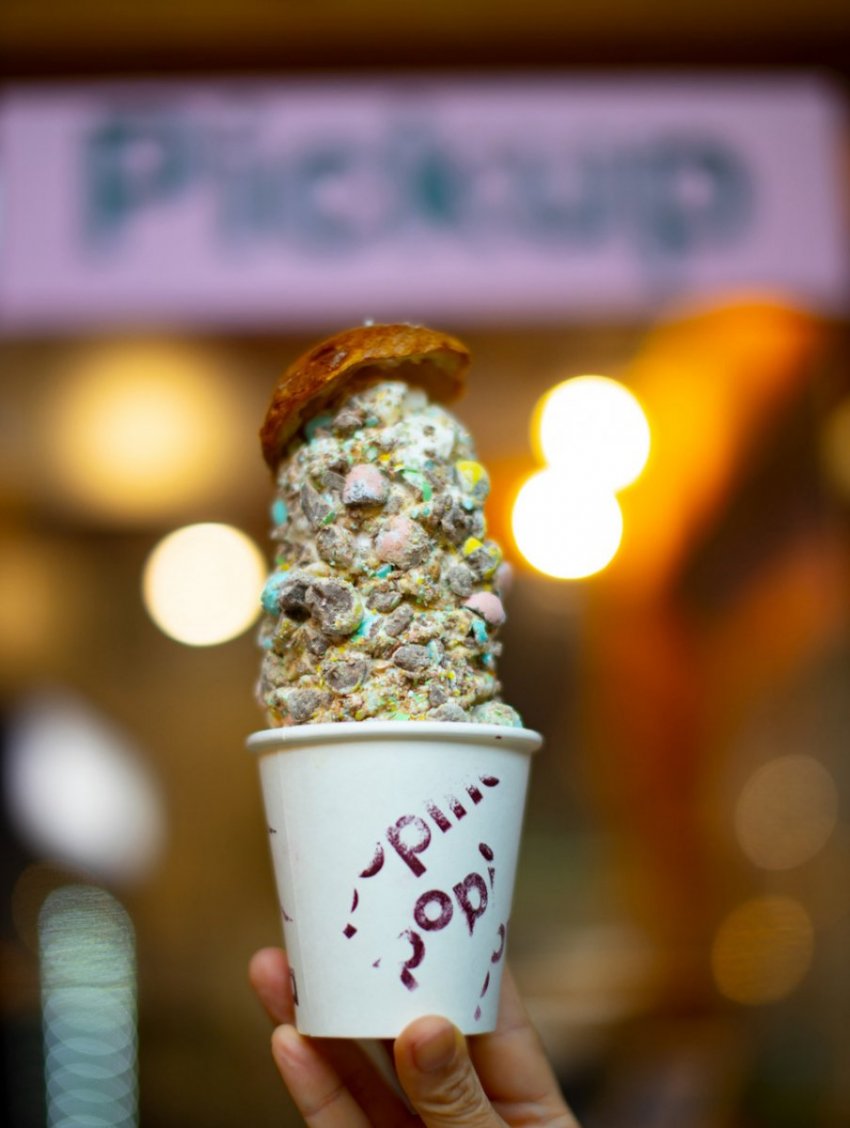 Available until April 4, Popina's signature Puffcream (think lovechild of an ice cream sandwich and a cream puff) has had a seasonal makeover. The big twist of soft serve in-between freshly baked cream puffs is coated very generously with crushed Cadbury Mini Eggs and makes for a sky-high treat–with a reasonable price tag of $8.
Get your fill of the icy cold treat at either Popina Canteen (Granville Island Public Market) or the Popina Cantina (Granville Island Net Loft).