The Popina Canteen in Vancouver opened with a sneak peek of their menu for those who are curious about the cuisine and, well, the curious architectural choice. The shipping container restaurant, or as this style is known as "arkitainer", is made up of repurposed shipping containers, but this one is serving up more than just colourful architectural style choices; it's serving up colourful fast food in an open-air, counter service style, located on the northwest corner of Granville Island, just off the ferry dock.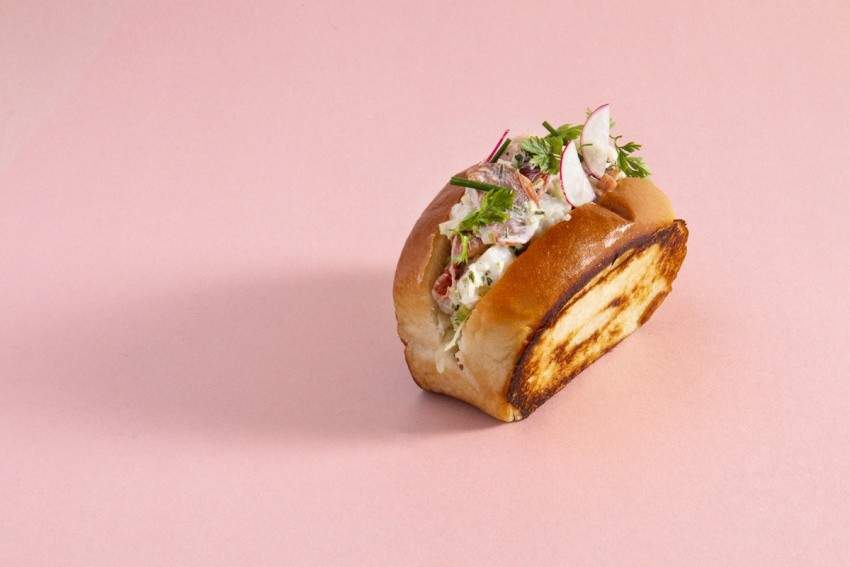 Popina Canteen is the innovative vision of Vancouver chefs Angus An (Maenam, Fat Mao, Sen Pad Thai), Robert Belcham (Campagnolo, Monarch Burger), Hamid Salimian (culinary consultant for Earls, instructor in Vancouver Community College's culinary-arts program), and Joël Watanabe (Kissa Tanto, Bao Bei). This foursome set out to do fast food but do it better. They wanted to create the perfect lobster roll, the best fried chicken, amazing falafels, and their own take on the city's best burger, and we must say it looks pretty darn good.
To celebrate the opening, the chefs are giving visitors to Granville Island a taste of what we can expect from their new eatery, with a full menu to follow later this month.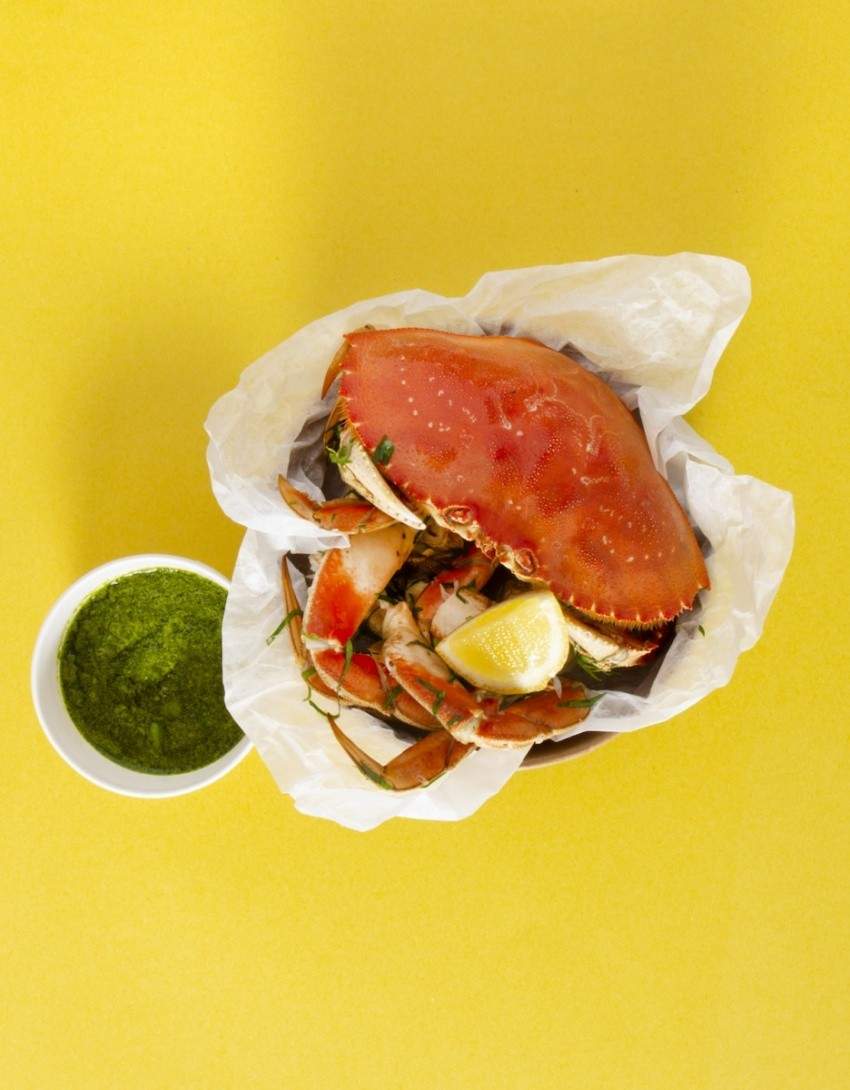 Being anchored on Granville Island, the menu must include fresh local seafood. The chefs of Popina Canteen will be previewing steamed whole Dungeness crab, steamed whole East Coast lobster, and seafood trays, all available at market prices. And, some sweet for the seagulls to try and steal, the all-new Puffcream (the worlds first soft serve cream puff) will be available daily. They're first come, first serve, and I suggest you get there quickly with tasty eats like this.