With Mother's Day now just a week and a half away, we firmly believe that indulging in a delicious and memorable culinary experience is one of the best ways to show appreciation while spending time with the ones you love. This week, Calgary's Sukiyaki House unveiled an especially elegant 32-piece Omakase set that will undoubtedly provide you with the opportunity to do just that.
"This pandemic has gone on way too long, I think we can all agree. We miss traveling, we miss seeing our friends, our family, and especially our grandparents," explains Sukiyaki House manager Judith Kwong. "We want to bring a little bit of Japan to Calgary the best that we can; the Omakase box gives a little glimmer of hope of the 'normal' that is yet to come, and that if we just hold on a little longer we can travel to Japan, New York, London, and Paris soon."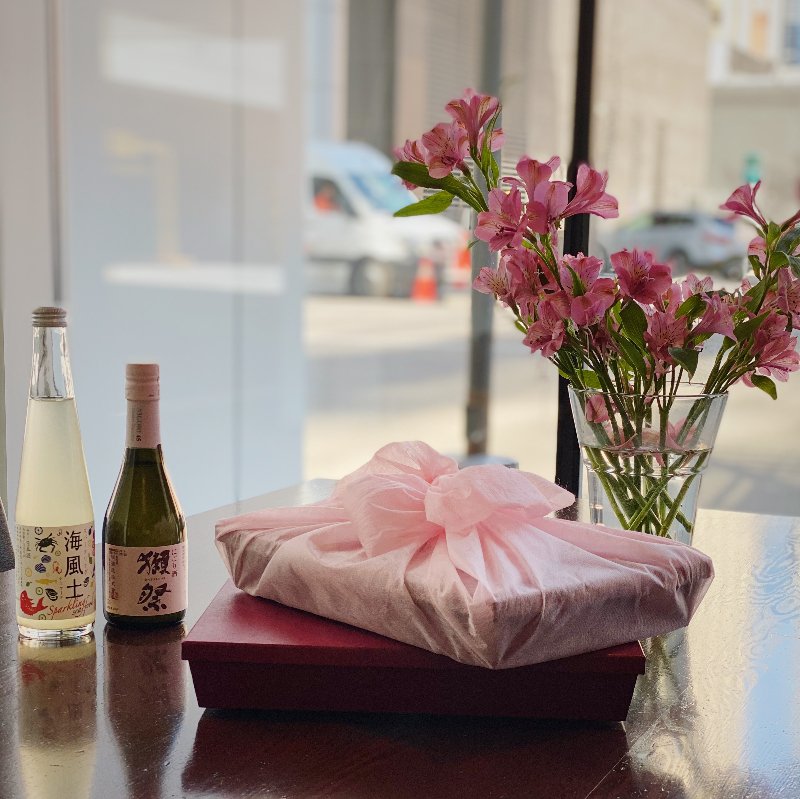 Sukiyaki's beautifully presented Mother's Day Omakase At Home set comes complete with a sleek Japanese box wrapped in Furoshiki cloth, 20 pieces of nigiri, 12 pieces of hosomaki, and two miso soups, along with an array of traditional omakase-style garnishes.
In addition to a selection of fresh fish from Canada, the Omakase box also includes seasonal pieces specially-sourced from Japanese fish markets. Each piece of nigiri is paired with a complimentary garnish, from Canadian caviar and truffles to Okinawa sea grapes and sea asparagus, ensuring each individual offering brings something unique to the table.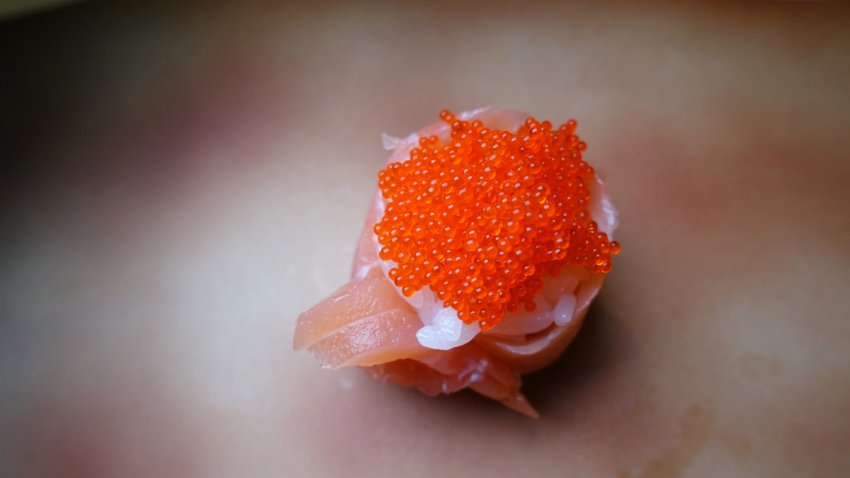 "One piece that I think is significant to Mother's Day is the Salmon and Ikura. Literally, it embodies 'mother and child'," adds Kwong. "A little morbid eating it but it pays tribute and the importance of family and how tasty it can be as a unit," she jokes.
The Mother's Day Omakase At Home package is priced at $154 and can be pre-ordered for pickup online. Orders must be placed 24 hours in advance for pickup between 4:30 to 5 p.m.