One of Calgary's premier Japanese restaurants Sukiyaki House has just announced the return of their Kaiseki event series for 2023, and you're not going to want to miss its kick-off on Saturday, June 10.
Natsu No Kaiseki will be the restaurant's "taste of summer" in form of a striking eight-course dinner menu that will intermingle seasonal Canadian ingredients with Japanese staples, top-tier seafood and expert Japanese technique. Each of the eight courses will centre around a particular cooking technique such a raw preparation, soup, steaming, grilling, etc.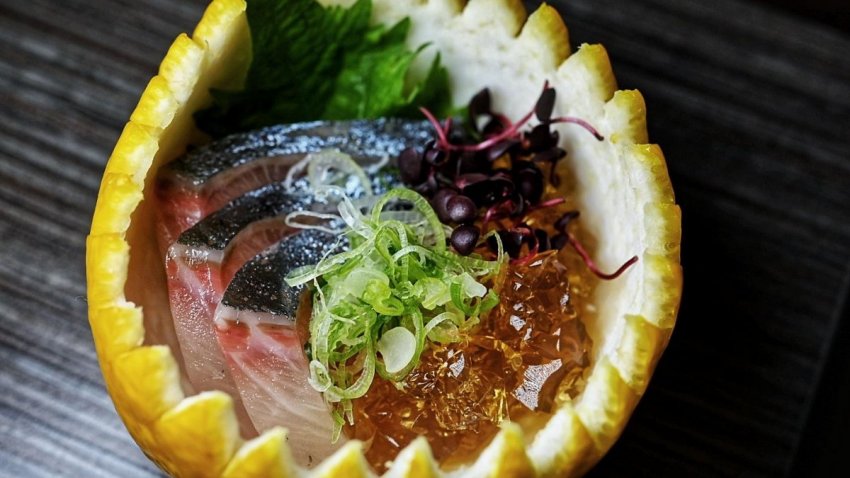 Sukiyaki House executive chef Koji Kobayashi spent a decade perfecting the art of Kaiseki in Osaka, so you know this is going to be epic.
Both Kobayashi and restaurant co-owner Judith Kwong note they are excited to offer a taste of a Japanese summer here in Calgary.
Natsu No Kaiseki - A Taste of Summer is taking place at 6 p.m. on Saturday, June 10, 2023. The eight-course dinner experience lasts approximately three hours.
Seats cost $170 per person and can be booked now via OpenTable.