Almost ten years ago, Seigo Nakamura, owner of Aburi Restaurants Group (Vancouver's Miku, Minami, Gyoza Bar, as well as Miku's second location in Toronto) brought the idea of aburi-style sushi to Vancouver. Immediately, guests were drawn to the technique of torching nigiri just before serving, both for its visual appeal and for its flavour. Since 2008, Miku has become known as one of the best places in the country to enjoy aburi sushi, most notably the aburi oshi (meaning "pressed"), which has also been embraced by both Asian and non-Asian eateries (even Earls Restaurants offers a variation on aburi now) across Canada.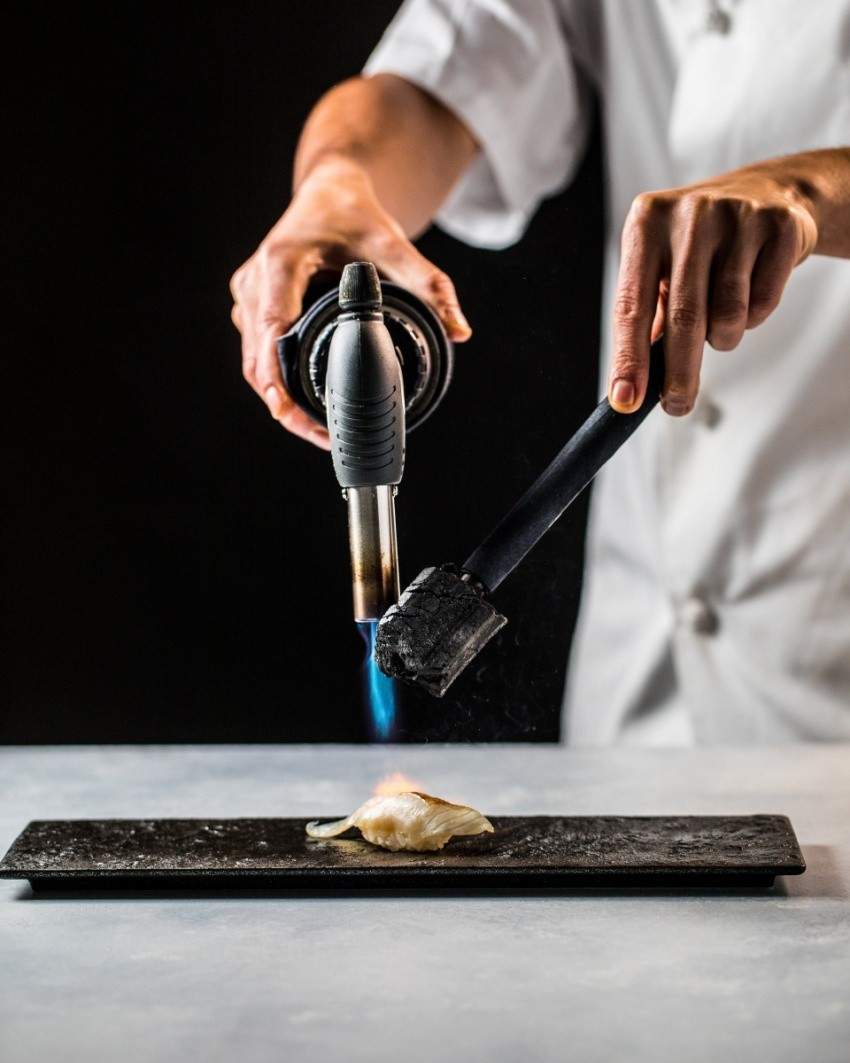 Upping the ante yet again, Nakamura is set to launch "Aburi Prime" on December 6th at his flagship Vancouver eatery, Miku.The experience will features nine pieces of high quality, "flame-seared" nigiri, paired with garnishes to enhance the flavour of each piece (kelp-cured flounder with ikura caviar, negishio, yuzu zest and microgreens is one example), all of which plated on handmade ceramics from Japan.
"We want people to feel the extra care and love it takes to create our Aburi Prime and be wowed by the presentation,"adds Nakamura."There is a special connection between the sushi chef and guest that is conveyed through food. We want our diners to experience the emotion nigiri omakase brings at every table in the restaurant."
Patrons will have the option of simply ordering a plate of the Aburi Prime for $55 or go for $88 set menu, which also includes with an amuse bouche, appetizer trio and dessert.
Aburi Prime at Miku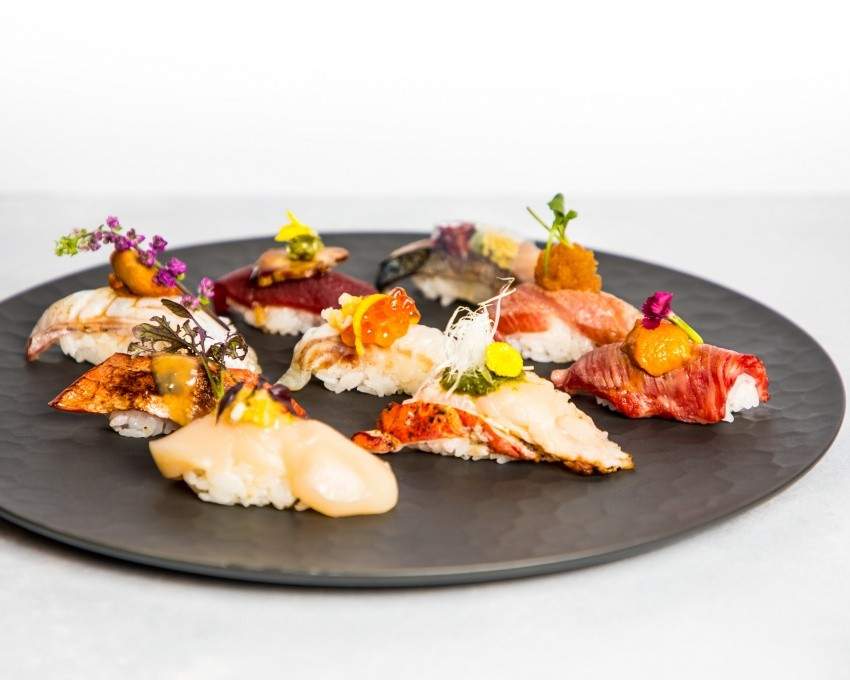 All photos courtesy of Mark Yuen.