This week, Aburi Restaurants announced two new holiday menus coming to Vancouver. Both Miku and Minami will be offering multi-course tasting dinners from November 18 to December 30, featuring delectable offerings of Aburi's signature contemporary upscale Japanese cuisine.
"Amidst the busy holiday time, we wanted to present our guests with new, multi-coursed menus that would allow them to really savour the moment with loved ones," says Seigo Nakamura, founder and owner of Aburi Restaurants. "Each menu is different but both feature our signature aburi sushi, a surf and turf entrée, and exclusive holiday dessert. We hope our guests will enjoy what our chefs have thoughtfully created this festive season!"
Miku has put together a six-course dinner menu that begins with a tai dashi consommé amuse bouche and a wagyu beef carpaccio, followed by a selection of seasonal items, including a Kyoto saikyo miso sablefish, snow crab sunonomo, pan-seared Hokkaido scallop, seared foie-gras, and sashimi. The main course is a classic filet mignon and aburi lobster tail surf and turf, and for dessert Miku has created a stunning pistachio Paris-Brest.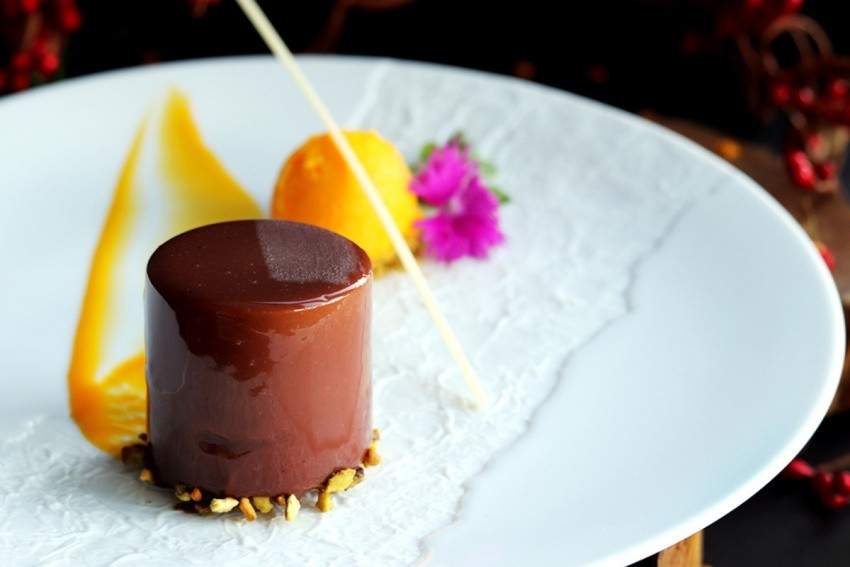 Minami's four-course holiday menu begins with a starter of Fraser Valley chicken and pork terrine, followed by an array of Minami's marquee aburi sushi offerings. For dinner, Minami has created a slightly less traditional surf and turf, featuring sous vide scallop mousseline and tenderloin with foie gras. For dessert, guests will be treated to a highly indulgent ruby chocolate strawberry basil mousse with coconut cranberry sponge, pavlova, cocoa tuile, cassis coulis, and basil juniper raspberry sorbet.
Each restaurant is offering optional sake pairings to accompany the tasting menus. Reservations for both Miku and Minami are highly recommended and can be made online.