Seigo Nakamura, the mastermind behind Aburi Restaurants Canada introduced the popular aburi technique (which literally translates to flame-seared) to his customers in 2008, transforming a Japanese staple into a local obsession.
Like the more familiar style of sushi, these culinary masterpieces start with shari (seasoned sushi rice). They are then topped with fish, pressed in a box, and cut into uniform pieces. Signature sauces are then added and the entire piece is torched on the top and finished with garnishes like thin slices of jalapeño.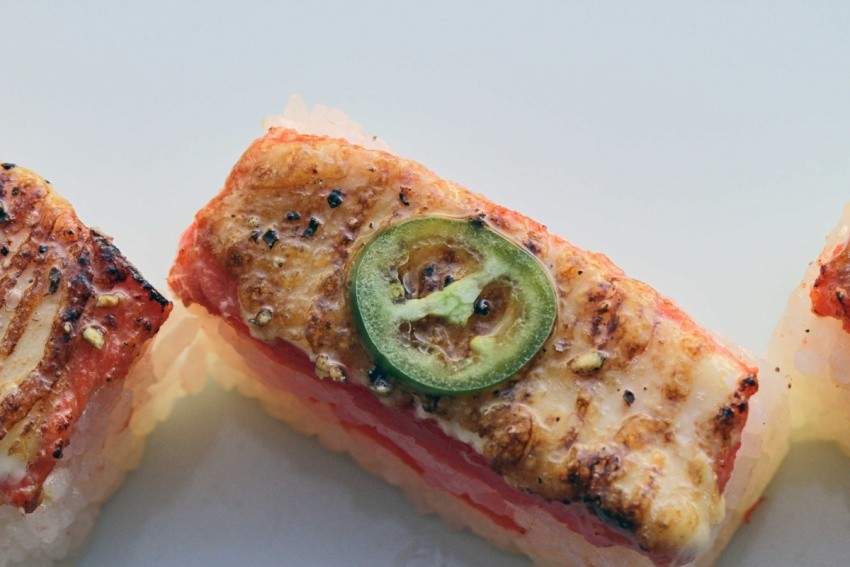 The popular technique has spread throughout Canada (even Earls uses the technique on their menus), but especially in Vancouver and Toronto where Nakamur's well-loved concepts Miku, Tora and Minami are located. Each restaurant offers three aburi options: pressed B.C. wild sockeye salmon topped with signature Miku sauce and a thin sliver of jalapeño; pressed ebi (prawn) brushed with ume (sour plum) sauce and grated lime zest; and saba, pressed house-cured mackerel with miso sauce.