Vancouver's RawBar announced the appointment of a new consulting head sushi chef today who will oversee a revamped omakase sushi and nigiri program launching at the Fairmont Pacific Rim lobby lounge next month.
Chef Masayoshi has spent the past 20 years in kitchens across B.C. and Japan specializing in Japanese cuisine and utilizing his culture's culinary techniques across a diverse spectrum of multicultural fare. After moving to Canada and training under legendary chef Hidekazu Tojo, chef Masayoshi went on to open his own restaurant, which has since been named one of Canada's 100 Best and was featured on the World's 50 Best Restaurants Discovery list.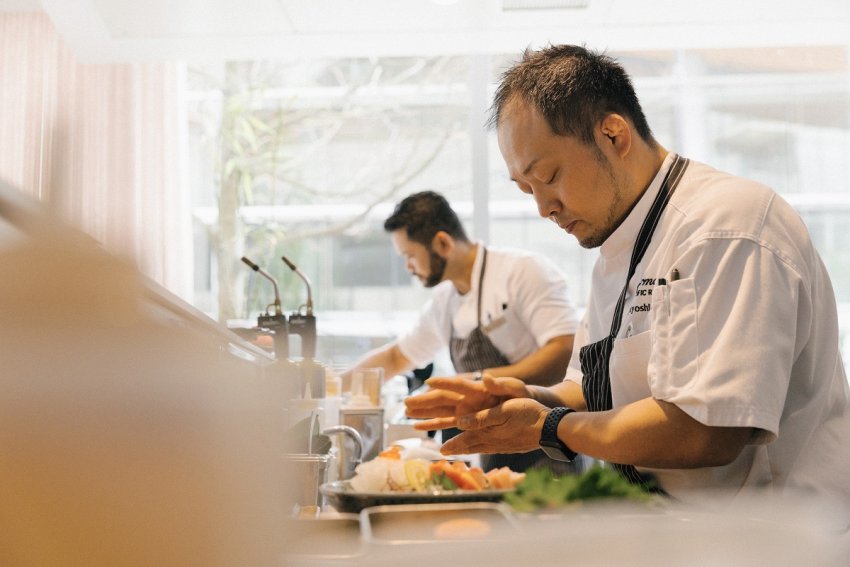 "We are thrilled to have Masayoshi consult with our team at Fairmont Pacific Rim," says Fairmont Pacific Rim regional vice presedent and general manager Jens Moesker. "Masayoshi is at the forefront of the city's sushi scene and we're honoured to have the opportunity to learn from him and incorporate his techniques and artistry to provide guests with an exceptional culinary experience at The Lobby Lounge and RawBar."
The Lobby Lounge and RawBar's new omakase and nigiri program is slated to launch sometime in August. More information about the new lunch and dinner menus is expected to be released in the coming weeks.