There is an old adage when it comes to pairing wine that, most often, the wines that work with a particular region's cuisine are the wines that come from the same region. For most of Europe, the food and the wine have developed hand in hand over centuries (and even millennia), making the best food to go with Greek food Greek wine, Italian food and wine, and so on.
Here in Canada, we aren't an old country and our winemaking is even younger. Premium winemaking has been around since about the '70s (depending on who you ask), but really world-class wines that I have been proud to talk about came about in the late '90s and early 2000s, with the really exciting wines that compete with anything else out there only in the last five years or so.
As to our cuisine, while this is the land of maple syrup and Canadian bacon, our culinary table epitomizes our country. It's big. The cuisine of Nova Scotia is different from that of Vancouver Island, while on the Prairies, we eat a little differently from how we do in Quebec or Southern Ontario. But the one thing that seems to unite Canadians is our long, often cold, winters and our short days. (Who doesn't love leaving for work in the dark and coming home 8 or 9 hours later in the dark?)
So come on winter, bring your worst! But know that I'll be spending as much of it as I can indoors, eating (and drinking) well.
Raclette or fondue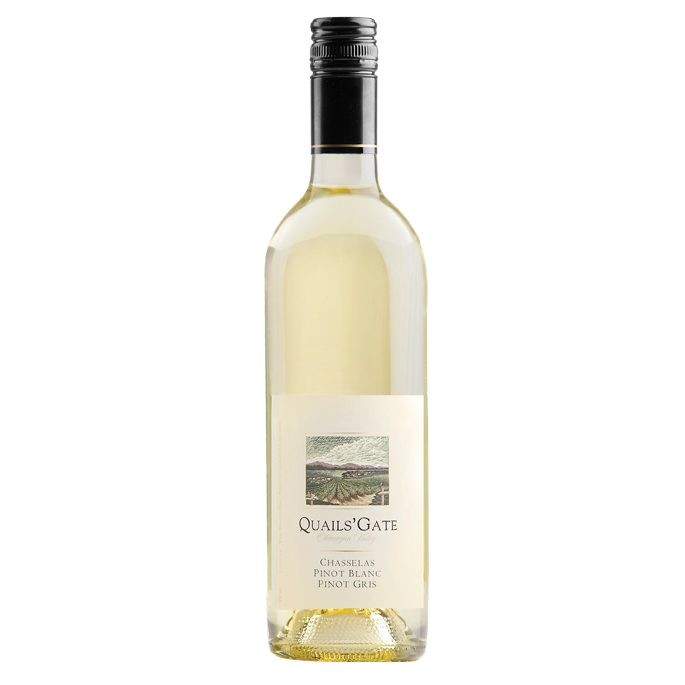 It's a staple for most people during a long winter and the perfect way to share hot, cheesy goodness with friends on a cold night. Most often, the best wine for a cheese fondue is a chardonnay, riesling, or even a sauvignon blanc. In short, white wine, little to no oak.
Quails' Gate Chasselas Pinot Blanc, Pinot Gris, Okanagan Valley, British Columbia
Chasselas is a Swiss grape, and in this blend, the wine has all the crispness and generous fruits that you'd recommend to your guests who love pinot gris, but you'll love the fresh apple fruits and slightly tart lemon finish. About $22.
Henry of Pelham Riesling, Niagara Peninsula, Ontario
Riesling is perfectly at home in Canada and the Henry of Pelham is filled to the brim with mineral, lime, and apple fruits. Not too sweet, it's a great glass of wine. About $15.
Stews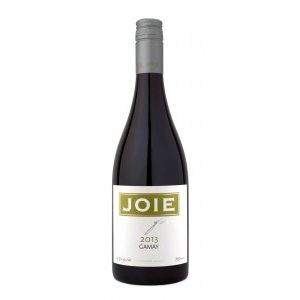 I daresay, I look forward to winter in some ways: my lawn looks just as good as the neighbour's when covered in snow, but also in that stew is back on the menu at my house. We tend to prefer Irish-style stews with big chunks of meat and root veggies in a hearty soup, maybe with some dumplings or biscuits too; but however you like your stew, you'll probably want to reach for a bottle of red such as syrah or grenache blends, cabernets (all types), and even gamay.
JoieFarm Gamay, Okanagan Valley, British Columbia
A grown up version of Beaujolais with spicy raspberry fruits and some lighter tannins make this work with a variety of foods, especially the tender meats in an Irish stew. Buy it, buy it often. About $30.
Norman Hardie Pinot Noir, Prince Edward County, Ontario
One of the greats in Canadian pinot noir. Everything, and I mean everything, that pinot noir fans could want in a fine bottle of wine. Tight cherry fruits with a bit of herb leaf and a wonderful texture makes a second glass a no brainer. Around $45.
Mac and cheese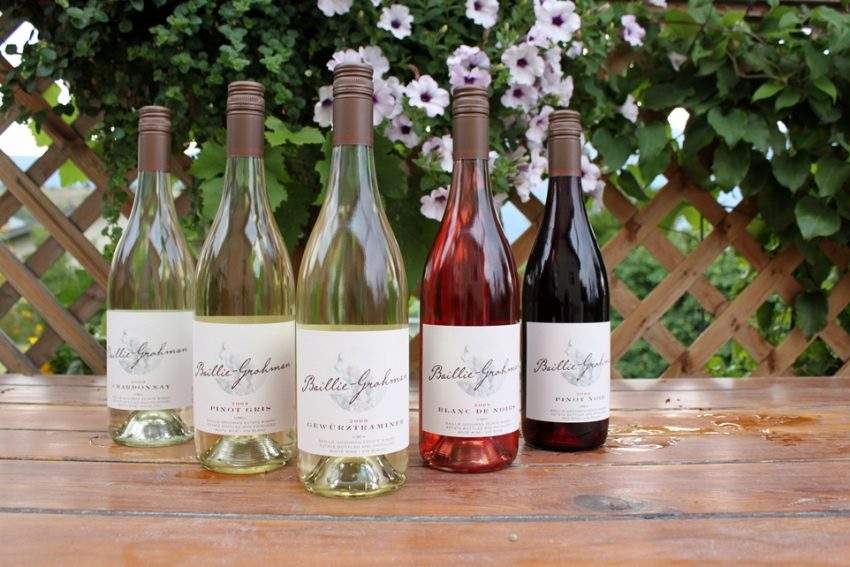 There is a much larger world out there than the blue-boxed Canadian classic for mac 'n' cheese. Grown up versions run the gamut from premium cheese to spicy versions and even those loaded with bacon, lobster or crunchy, breaded toppings. Sparkling wines work so well with rich and tangy-cheese versions, while gewürztraminer, pinot noir, and a good rosé can make your not-so-simple mac a grown-up treat.
Baillie-Grohman Blanc de Noirs Rosé, British Columbia
From Creston B.C. (that still blows my mind) comes this juicy little number. The strawberry and raspberry fruits have a touch of wildness about them, adding a layer of depth that works for this guy. Fantastic stuff. $18 to $20.
Tinhorn Creek Gewürztraminer, Okanagan Valley, British Columbia
Juicy, bright, and very versatile. The Tinhorn Gew packs a little sweetness, so it's easy to please for most casual drinkers, but serious wine lovers will still love the mandarin orange, pear, and spice. Around $17.
Chili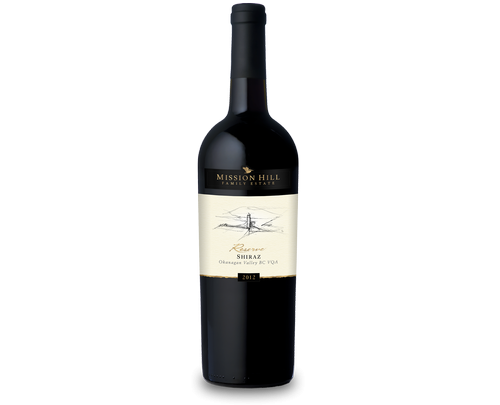 At my house growing up, chili was one ingredient away from lasagna, meatloaf, and spaghetti sauce (true story). Thankfully, I know now that a good chili is more than just meat sauce with beans. When done right and cooked over several hours (if not days), once the flavours meld and evolve, it's good for any large-scale gathering, potluck or hockey party. Wine isn't always the best bet for chili: the spices can be a little overwhelming. But, if you don't want to reach for beer, try reaching for syrah- or grenache-based blends (like Cotes du Rhone) or even a malbec.
Burrowing Owl Malbec, Okanagan Valley, British Columbia
A tasty treat with big, black fruits and plenty of good varietal character not hiding behind excessive oak. I'd happyily share this with any Argentinean. About $40.
Mission Hill Reserve Shiraz, Okanagan Valley, British Columbia
A solid, and very drinkable bottle of shiraz made right here in Canada. Plenty of black fruits with just a bit of that richness we've come to love from shiraz. $23.
Lasagna

For me, there is nothing more appropriate for a cool evening than a rich, meaty lasagna, with oodles of cheese too, of course. Just like a chili, there are millions of ways to make your lasagna, but if meaty sauce (and maybe some mushrooms) layered with noodles and glorious cheese (I prefer ricotta and mozzarella over cottage cheese) hits the spot day after the day, you'll want to match it up with a red wine. Merlots, cabernet sauvignon, or zin are always a winner, but you can also pair it up with something Italian.
CedarCreek Merlot, Okanagan Valley, British Columbia
The "entry level" merlot from CedarCreek over-delivers on many levels, most importantly, as something that just tastes good. Good fruits, plenty of balance, solid varietal character. Around $18.
Calliope (Burrowing Owl) Cabernet Merlot, Okanagan Valley, British Columbia
A touch earthy and still a little youthful, the black fruits are balanced by tannins, but the acidity will definitely stand up to meat and tomato. $16 to $18.
Dessert

Maybe the addition of thick sweaters into your day-to-day wardrobe is a factor, but wintertime is the best time to relax a bit and break into the sweet desserts. If chocolate is your thing (maybe in the form of a cake, chocolate fountain, or a yule log), you might want to consider pulling out a Canadian syrah, or even one of the port-style fortified wines. If your tastes don't run to chocolate, but encompass citrus or creamy desserts, such as crème brûlée or flan and the like, icewines and late harvest wines are your best bet. Sparkling winem by the way, works with anything, and it also ups the "class-factor" if you are trying to impress some guests.
Benjamin Bridge Brut, Nova Scotia
A classic, Canadian sparkler made in the traditional method. Lean mineral notes, a toasty, hazelnut brioche nose, and the right amount of fizz. Stunning stuff. $45 or so.
Tinhorn Creek Kerner Icewine
A somewhat unusual grape to see an icewine from, this bottle is positively bursting with floral aromas, apricots, and pear. It's sweet, but the 200ml bottle still goes serves a small dinner party easily. $35.