Christmas is over, Boxing Day done. New Year's Eve is the last hurrah of 2017 and with it, you have a very important decision to make: what will you be drinking? I know almost everyone is making careful consideration of who they will kiss at midnight, but that only lasts a couple of seconds. Your beverage of choice will be with you for most of the evening, and may even help facilitate the whole kiss thing. So, don't you think you should put some thought into this? We have, and here are some of our choice bubbles and a tasty cocktail to help you usher in 2018.
The Hatch OctoBubble. West Kelowna, B.C. $29.95 - $39.95
The Hatch is the new darling of the B.C. wine world and for good reason. It opened its doors in 2015 and amongst the wineries, won numerous awards; its OctoBubble received Gold at the 2016 National Wine Awards. Created from 100 per cent gamay, this wine is ripe with notes of wild strawberry, toasted hazelnut and just a hint of strawberry Pop-Tart. This is what we call "crushable", and something you should have no problem sipping all night long.
Back 10 Cellars 2017 Smitten Sparkling. Beamsville, ON. $24.95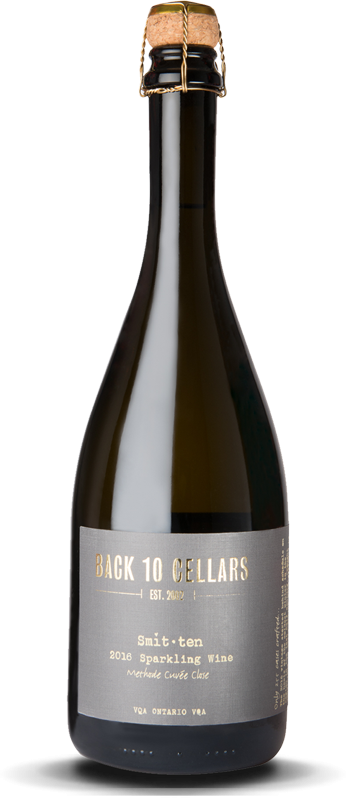 The wine from Back 10 is truly special and if you are able to get your hands on a bottle of anything from it, you should consider yourself lucky. Its Smitten Sparkling is 100 per cent riesling, hand harvested from its 10-acre estate. The wine is fermented in stainless steel and produced in the "Charmat" method, delivering bright notes of candied lemon and granny smith apple. These bubbles do have a hint of sweetness but it is perfectly balanced by the crisp acidity that riesling is known for. Again, this is another bottle that drinks almost too easily.
Benjamin Bridge NV Brut. Gaspereau Valley, N.S. $27.95 - $32.95

Benjamin Bridge has earned the reputation of producing some of Canada's most outstanding bubbles. The vineyards' cool climate is very similar to that of Champagne and thus produces grapes with high acidity, ideal for the production of sparkling wine. If you're looking for something that drinks like Champagne but won't break the bank, this is it. Made from a house blend of L'Acadie, seyval, pinot noir and chardonnay, this wine tastes delightfully decadent with notes of brioche, granny smith apple and salted lemon rind, while finishing with just a hint of flint and wet stone.
Tantalus 2014 Blanc de Noir. Okanagan Valley, B.C. $28.95 - $44.95

Tantalus is one of the oldest vineyards in B.C. and its estate bottled wines are known for its precision and beauty. Blanc de noir, meaning a white wine produced from black (red) grapes, is a style commonly found in Champagne and makes perfect use of the hand harvested pinot noir grapes. After spending six months in oak barrel and two years in bottle, this wine has developed rich notes of toasted brioche and flaky pastry while still allowing the pinot to be identified through a veil of raspberry and rainier cherry. This is a bottle you will want to share with someone special.
Tawse 2016 Spark Cider. Vineland, ON $13.00 – $22.95

NYE celebrations might not have you reaching for cider, but this new release from Tawse winery in Ontario may just change your mind. Known for its sustainably produced wines, Tawse has expanded its portfolio and begun producing traditionally method cider. Made entirely from Ontario apples and aged in the bottle on fine lees, this tastes and smells like apple pie. And while it is perfect for sipping all on its own, it also serves as the backbone for a Canadian take on the classic French 75 cocktail.
Canadian 75 cocktail
1 to 2 oz. gin
1/2 oz. simple syrup or agave nectar
1 squeeze of lemon
4 oz. Tawse Spark Cider
1 strip lemon zest, for garnish
In a champagne flute, add in gin, syrup and squeeze of lemon. Top with cider and garnish with a twist of lemon.