Kicking up dust clouds behind us on a long winding dirt road, and passing cacti interspersed amongst the dry landscape, our Uber ended the drive at a lush green oasis of palm trees and picturesque treehouses. Nestled in the hillside of Animas Bajas approximately 6 kms from the centre of San Jose Del Cabo is Acre.
Acre is a multi-faceted hospitality business spanning 25 acres of land with a boutique hotel featuring treehouses, a restaurant and bar, an animal sanctuary, a thriving events business, a farm, and even its own line of mescal. Wander the design-centric property and you will find some secret gems like a bocce court, a cozy fire pit with a homemade Jenga game, and even a dining table in the middle of the jungle.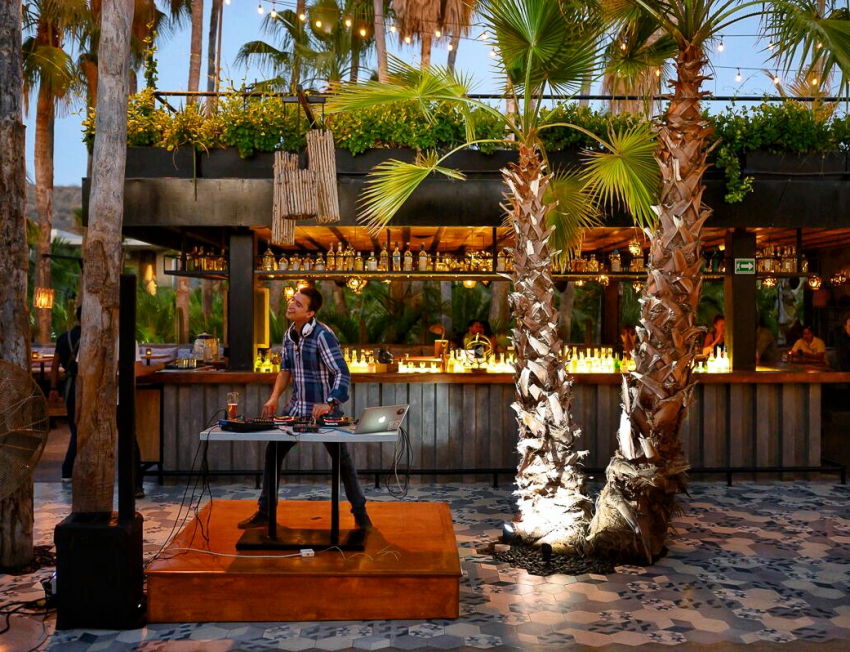 Acre is owned by Vancouver entrepreneurs: Stuart McPherson, who was involved in the finance world and Cameron Watt, who was a real estate developer and the owner of The Keefer Bar in Vancouver's Chinatown. While vacationing in Cabo, the two friends saw potential in the area; they especially liked the idea of building villas. They found two side-by-side properties with a mature mango grove.
"As soon as we saw it, we could see a boutique hotel and a restaurant and bar," McPherson recalls.
The two had a vision but knew they needed to build a strong team, which proved to be challenging in their early years of operating in a country where people didn't know them. Over the years, Acre has built a reputation for its familial atmosphere where employees could excel, were treated fairly, and had opportunities to progress. "In our second year, we found some phenomenal people who really took us to a different level," says McPherson. "It's quite an honour to have people choose to work with us, it says a lot about what we have achieved."
Year over year, Acre has grown, adding more lines of business, more staff, and generating more buzz globally. They even added an animal rescue shelter on their property, run by Watt's daughter Rachael. In addition to three rescue donkeys, one senior horse, and seven peacocks, to date, Acre has rescued and found homes for more than 100 homeless dogs, many making their way up north to Canadians.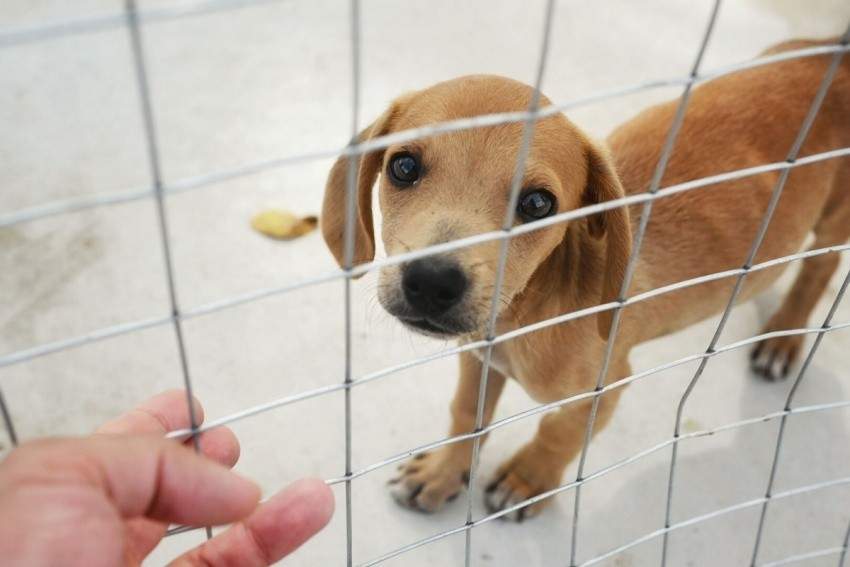 Back in 2014, when they first began to design their property, the duo intended to start construction with development of the villas, then add a restaurant and bar that would serve as an amenity for the hotel. Six to eight months in, they realized that building the restaurant and bar first made more sense and would facilitate an introduction of Acre to the community. Acre's restaurant and bar, dubbed "the heart and soul of Acre," opened in December 2015 in the middle of the vast property.
The restaurant and bar's chic aesthetic makes use of the lush surroundings, with cushy seating surrounding the perimeter of the space, which is mostly covered, but without walls, so guests can comfortably enjoy dining in the open air. The environment, coupled with the hospitality of the service staff, make for an elegant and inviting experience.
The menu at Acre's restaurant is global cuisine that showcases Mexican ingredients. Almost all the produce grown at Acre's farm is used in its restaurant. Executive chef Alex Branch, who joined Acre in March 2019, works with farmers onsite to align the upcoming seasonal produce with his menu.
The Cabo area is known for fresh seafood and Acre's menu includes several seafood dishes with bright local flavours, including the scallop ceviche accented with aji amarillo sauce (yellow chile) and avocado.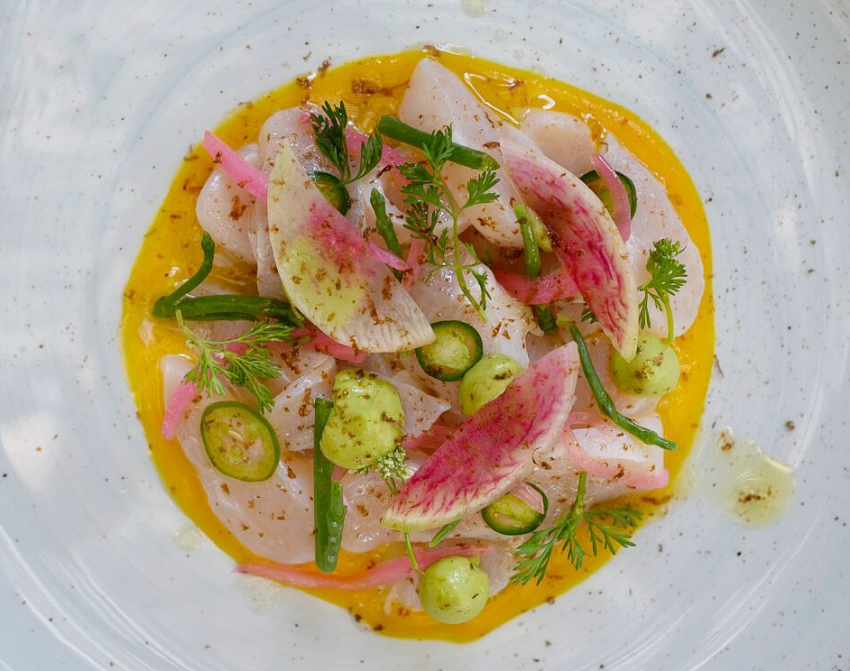 Wood-fire grilling also plays an instrumental role on the current menu at Acre, as noted by the whole hens and large tomahawk steaks cooked it. Likewise, the whole grilled catch of the day is rubbed with guajillo chile then cooked with fire. The fish is served whole with greens and housemade blue corn tortillas, and likely to exude oohs and ahhs when it is brought to your table.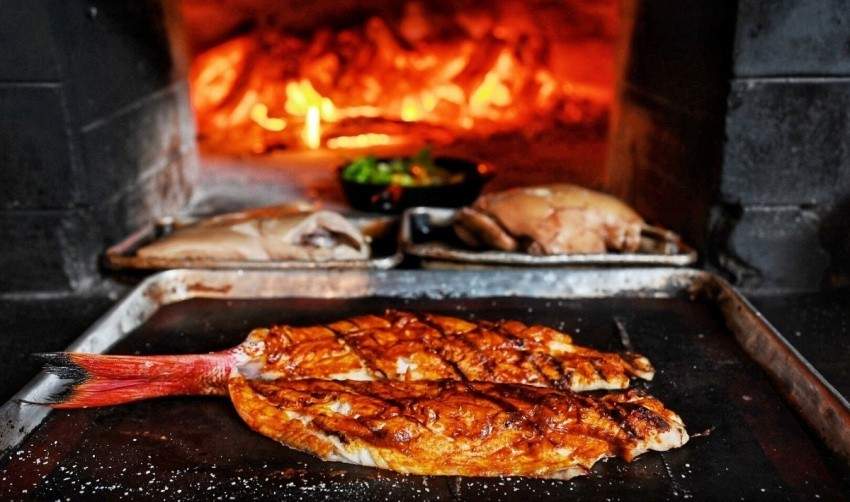 As a sister business to The Keefer Bar, Acre offers some stellar cocktails. Similar to Acre's approach to food, its cocktail creations highlight locally grown ingredients and spirits. Expect to find hibiscus, tropical fruit, and Mexican spices or herbs on the cocktail menu.
What's next for this Canadian owned multi-faceted business in Cabo? Acre has started building villas that will be available for fractional ownership, with a focus on travellers who are looking for partial ownership of sustainably constructed homes, a vacation experience on the beautiful Acre property, and the ability to explore the local region.
Understandably, these days, McPherson finds it difficult to leave his thriving business in Cabo to visit Vancouver, but when he does, he can be found eating at some of his favourite spots in the city, including Kaide sushi and Vancouver institutions Joe Fortes, Hy's Steakhouse, and Rodney's Oyster House, and obviously The Keefer Bar is his favourite spot to grab a cocktail.