After spending years working off the coast on Sonora Island, chef Terry Pichor has spent the last year or so back on the mainland just south of Vancouver in Ladner setting down roots and working hard to open up his first restaurant, Il Posto.
A winner of two regional titles in the yearly Gold Medal Plates competition, Pichor is perhaps best known for his long-standing position as executive chef of the Relais & Châteaux property Sonora Resort, an island resort in British Columbia. Prior to that, the chef worked at Four Seasons Vancouver and, more recently, helped open Vancouver Island's Summit Restaurant at Villa Eyrie Resort, which was shortlisted for Canada's Best New Restaurants 2017 by Air Canada enRoute magazine.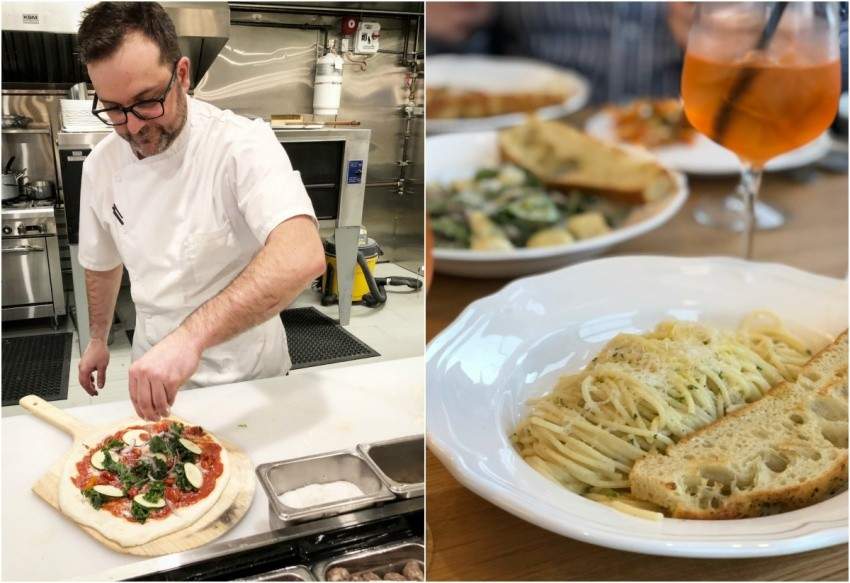 Pichor is running the 60-seat American-Italian-themed restaurant with the help of his wife, Julie Macropoulos, who grew up in the area and also in the restaurant business as her father owned two restaurants in the Delta/White Rock area of B.C. for over 30 years. Taking a step in the more simplistic direction in terms of menu development here at Il Posto, the chef says he is excited to be cooking up great, casual food for patrons.
"We live in this community now and we really wanted to create a neighbourhood restaurant people can be proud of and really want to bring their families to," says Pichor on how they approached this first restaurant venture. "'Italian' can be so many things and for us, it will be rustic, it will be about sharing, and it will be about conversations."
Il Posto officially opens April 3 and will be open seven nights a week from 5 p.m. onward, and once the weather warms up a bit, Pichor and Macropoulos plan to open up the 30-seat patio. The eatery's menu will primarily centre around classic pastas such as linguine vongole, spaghetti cacio e pepe as well as pizzas including funghi misti, margherita and more.