Forget apples, strawberries and pumpkins; there are way more interesting things growing in Ontario. You can visit these farms or shop online for their products.
Bonnieheath Estate Lavender, Waterford, Ontario
Lavender lovers know addiction begins with the first whiff, which former tobacco farmers Anita and Steve Buehner remember well when a friend gave them a few blooms to grow back in 2003. Placed in a test plot on their Waterford, Ont. farm, the lavender flourished, as did several more varieties in the years following. When the tobacco quota system was abolished in 2009, the answer was as clear as purple: switch to full-scale lavender production as a niche crop and agri-tourism draw, plus a small winery that opened in 2013. Today, you'll find row upon row of lush, vibrant lavender at Bonnieheath Estate Lavender in a setting that rivals Provence -- birds fill the air with song from re-naturalized wetlands, intoxicating lavender perfume tickles the nose and you can take it all in with a glass of wine from the Buehner's estate vineyard. Oh, la la!
See you at the Lavender Festival in July, or stock up any time at the farm on culinary lavender buds, teas, honeys, essential oils, eye pillows, soy candles and lavender-licious lotions.
Wild Boar - Perth Pork Products, Sebringville, Ontario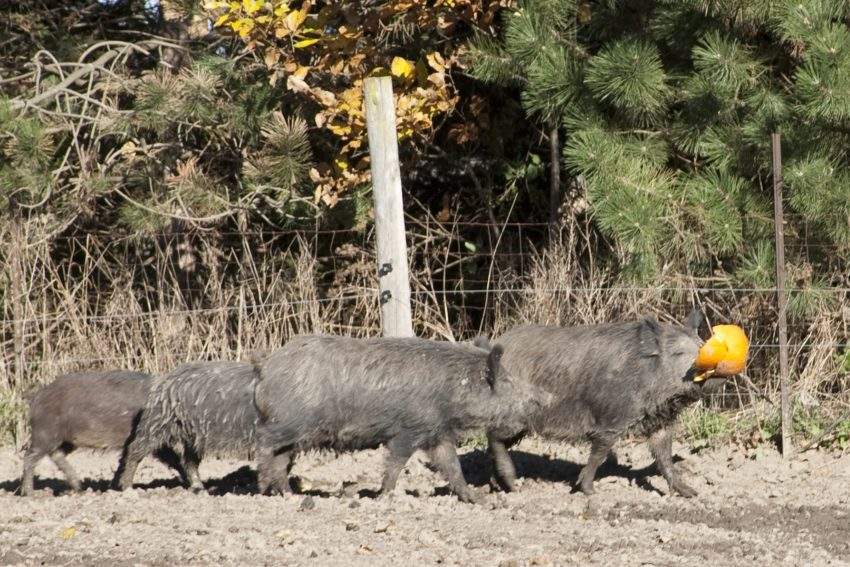 Those aren't just hairy pigs you're seeing a few kilometres west of Stratford, Ont. -- those are a few hundred wild boars raised by the intrepid (and brave) Fred and Ingrid de Martines at Perth Pork Products.
"You can't tell them where to go!" laughs Fred of these wild and wily ancestors of the domestic pig. After farming hogs for over a decade, Fred says he saw an opportunity to break open the market for wild boar meat in the early 1990s. At the same time, raising the animals sounded like just the challenge he was looking for in his day-to-day. The de Martines receive heaps of black walnuts from local tree owners for the boars to gorge on every fall (listen to them crunch and snort away on its website). Coupled with a mostly foraged diet from their field-and-forest pasture, the meat is lean and tender with distinctive wild flavour. Be sure to plan your visit around the annual pumpkin toss early November when locals launch unwanted jack-o-lanterns into the waiting jaws of hungry boars. The rest of the year, go full-boar (or half-boar) by ordering online direct from the farm, or look for Perth Pork Products' wild boar at specialty butcher shops around Toronto.
The Hottest Peppers on Record: Carolina Reaper — Acorn Creek Farm Carp (Ottawa), Ont.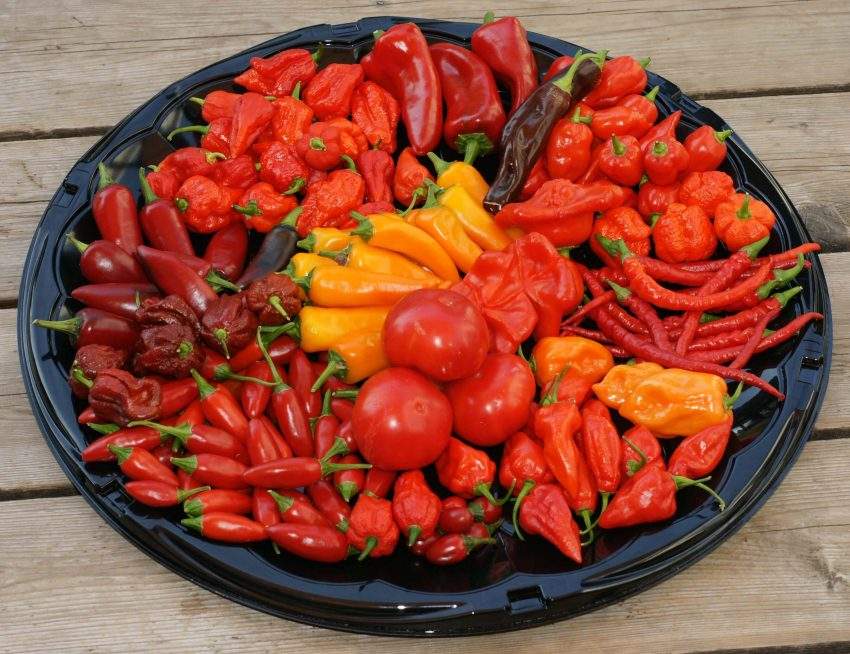 Sounding more like Paradise than a farm in eastern Ontario, Acorn Creek Farm teems with edible flowers, over 800 varieties of fruits and veggies and more herbs than most of us know what to do with (including 25 varieties of basil). But a devilish inferno also springs from their soils: the Carolina Reaper, currently the hottest known pepper, according to Guinness World Records. At a searing 1.5 million Scoville units, it makes the infamous Ghost Pepper -- a.k.a. Bhut Jolokia -- seem like a walk in the park at a mere one million units (jalapenos ring in at about 4,000). Growers Andy and Cindy Terauds predicted Canadian cravings for caliente back in the mid-80s and have stayed ahead of the hot pepper curve for years. They currently grow around 150 kinds of peppers -- from sweet to sizzling -- with their eyes on the next pepper that'll punch out our palates. Plan your visit for their annual MelonFest and Pepper Pow. Wow! every Labour Day Monday to test the limits of your taste buds. The rest of the year, pick your own peck of peppers direct from the farm or at Ottawa-area farmers' markets either fresh, dried, powdered, or mixed into preserves made from Acorn Creek veggies and herbs.
Ginseng - Mountain Woods Ginseng/Kowenetz Farms Ltd. Delhi, Ont.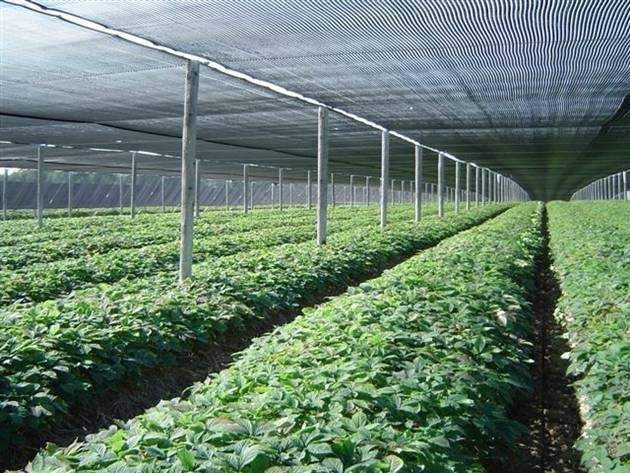 Ginseng grows in Ontario? Yes, a lot of it. In fact, a shocking 90 per cent of the world's supply of North American-grown ginseng is found along Lake Erie's sandy soils, according to grower Brad Assim, whose father was one of the first farmers to take the leap back in 1983. Today, Mountain Woods Ginseng/Kowenetz Farms Ltd. grows ginseng on 150 acres and also rents fields from surrounding areas to keep up with overseas demand. "Even Quaker Oatmeal in Taiwan has ginseng in it," Brad explains, and says celeb chefs in Asia have rediscovered this ancient root, making it exciting and au courant. Crops are coddled in raised beds under black screens that simulate a forest environment and harvested after four years. While you can't purchase ginseng directly off their farm, check with the Ontario Ginseng Growers Association to find a local retailer.