There are many things you might expect to eat when visiting Quebec. Yet, when I found myself throwing back tomato wine (yes, made from real tomatoes!) early one morning last month, I came to the revelation there's much more to this province than maple syrup and oka cheese.
The Quebecois have always placed high value on their cuisine, and more importantly, where their products are sourced. This is a province that welcomes visitors to more than 700 agricultural production sites. Focusing my trip in the Quebec City and Charlevoix region, I didn't even make a dent in all the agro-tourism options available, but I do have a few good stories to tell on how to clone mushrooms. The next time you're in La Belle Province, hit the road to discover these foodie hotspots in the lush farmland surrounding Quebec City.
Cheers to tomatoes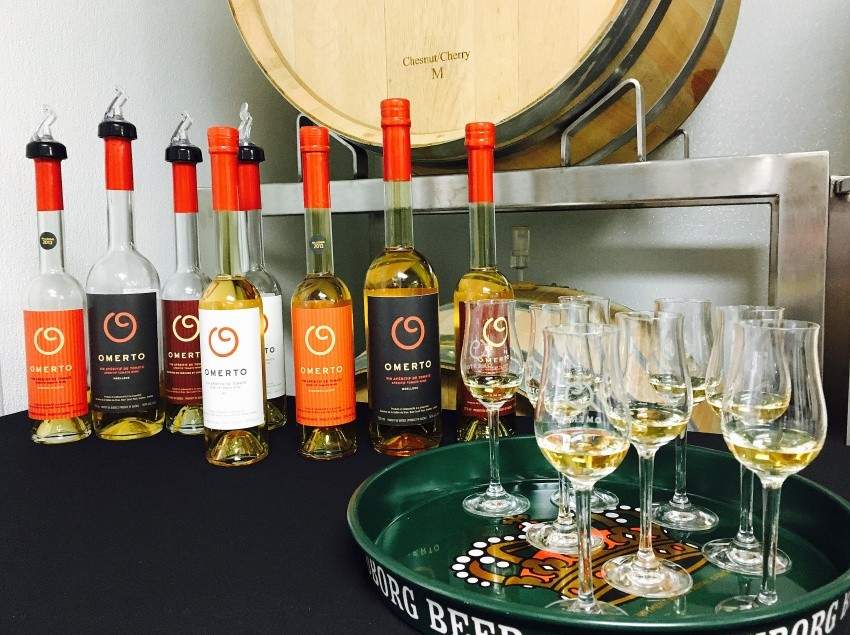 Back in the 1930s in Belgium, Pascal Miche's great grandfather had an abundance of tomatoes. No salsa for him! He transformed those tomatoes into the world's first tomato wine, and the recipe was passed down from generation to generation. After the family immigrated to Canada (and a 10-year ordeal proving to the Canadian government tomatoes are indeed fruit), Domaine de la Vallee du Bras was born.
Over 60, 000 organic heirloom varieties of tomatoes are planted in mid-June and harvested in August just outside of Baie St-Paul (an hour's drive from Quebec City). The result is a distinct Omerto, an apéritif wine that has the advantage of tasting fresh weeks after opening. Undergoing the same process as wine, Omerto takes only nine months to get from field to bottle.
Admittedly, it feels strange sipping a wine with a golden, amber hue, but as there are no tannins in tomatoes, these wines will never take on the colour of their skin, as grapes do. Once you get over that and the fact that you're sipping vegetable...errr, fruit...wine, you'll have to come to terms with its potency. At 16 per cent alcohol, it's not for the timid, and yet, if you don't compare it to table wine, you'll do fine. The maker produces four different varieties of Omerto and Sec (dry and puckery like grappe) was my favourite. Moelleaux was another winner for me. Softer and rounder with floral orange notes, it would pair well with seafood or foie gras. Head to their tasting room and try it for yourself.
Cheese, please!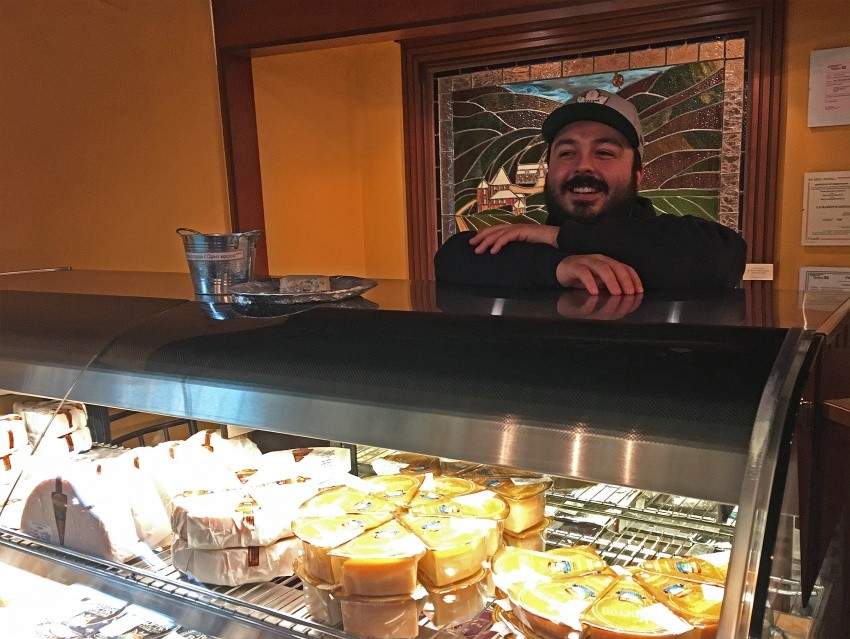 You can't come to Quebec and not visit an artisanal cheese producer, now can you? Le Migneron is one of the province's most beloved cheeses, and this semi-soft cheese with a washed rind crust is likely the most famous in the Charlevoix region. Selling more than 50,000 wheels a year, Maison d'affinage Maurice Dufour is a small producer that began in 1994 as one of the first artisanal food producers.
"We are a farmer cheese factory," says Alexander Dufour, an approachable cheese maker, sporting a Toronto Maple Leafs cap and nursing a McDonald's coffee as he talks to me.
"Everything starts with the best milk, which we have here in the region," he affirms.
Besides selling the famed Le Migneron, they also produce Le Bleu de Brebis, winner of Best Canadian Blue at the 2009 Canadian Cheese Awards. You'll also want to sample La Tomme de Brebis, a sheep's milk cheese similar in taste to Manchego, and La Tomme d'Elles, a mix of cow and sheep's milk, at their boutique. In addition to cheese, organic grapes were planted in 2011, which makes the Dufours one of the few Canadian wine and cheese makers. Producing only 850 bottles a year of Le Charlevoyou in red, white and rose, they have bottles to purchase onsite or to taste by the glass at nearby Le Germain Hotel Charlevoix.
Mega mushrooms
Would you believe 10 tonnes of oyster mushrooms can be harvested by only six people within 10 months? This is the case at Champignons Charlevoix. Equally impressive, 95 per cent of the production is transformed into their own products. Visitors can stop by their facility from May to mid-October for free tours, yet the boutique remains open until Christmas. There are many intriguing mushroom concoctions to sample, from the most succulent marinated mushrooms to a mushroom pesto, their most popular product made with oyster mushrooms, sun-dried tomatoes and canola oil.
Calling Kir Royale fans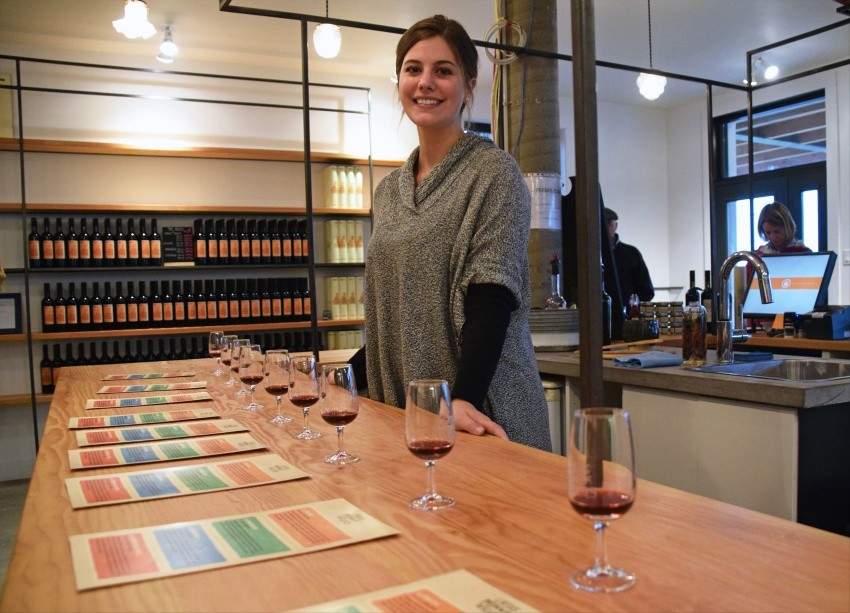 Situated on Ile de Cite, just minutes away from Quebec City, Cassis Monna & Filles is a world-renowned producer of liqueurs, crème de cassis, port and other berry products. This father and daughter operation is also an Economuseum: a designation that reflects their craftsmanship, and is bestowed upon artisans committed to producing small batches using traditional methods.
Step into the production facility and learn what it means to be a liquoriste, as you watch the distilling in progress. Floor to ceiling windows showcase staff hard at work, while the rest of the space reveals the history of black currants, right down to its medicinal virtues and berry pickers.
These fifth-generation liqueur makers take black currants from field to bottle, producing 40,000 bottles a year, plus jams. In summertime, you'll want to take advantage of their seasonal restaurant (try to snag a table on the balcony overlooking Saint Lawrence River), where you'll find delights such as black currant poutine and a cheery purple-hued soft ice cream. Fortunately, the boutique remains open year-round for tastings.
This is the spot to sample all things black currant, from marinated olives to mustards to marshmallows to foie gras jams and even kombucha made by local artisans and in-house. And who can say no to a tasting or two? Not I! While they offer a variety of black currant wines, the international award-winning crème de cassis is the star of the show. Add it to champagne to create a Kir Royale, but don't stop there! This versatile liqueur begs to be poured into blonde beer, over cheesecake or ice cream. After taking a bottle of their crème de cassis home as a souvenir, I've decided it's too precious to be muddled with other flavours. Straight up is how she best goes down.