As a gin lover, there has never been a better time to live in Quebec. With distilleries located everywhere from Montreal to remote places you've never heard of (producing gin you'll be very glad to have found), there's no shortage of this juniper-based spirit. Despite their differences, distillers do seem to share a common mandate when it comes to producing gin: make it with hyper-local ingredients in addition to making it taste superb. Even within the province, though, what "local" means varies from place to place. In Gaspé, foraged wild mushrooms might make the ingredient list, whereas red pine thrives around Montreal. Either way, it makes for a distinctive drink.
While all of the gins described below are readily available at the SAQ, Quebec's provincial liquor store, these products are notably difficult to find outside of the province. They can be found in Alberta, thanks to its privatized liquor system. And some of them can even be found at the LCBO in Ontario (although in many cases, are only available online).
As JoAnne Gaudreau, one of the three partners of Cirka distillery, puts it, "The barrier is ultimately the buyer." Thankfully, the reputation being garnered upon Quebec gin is making other places take interest.
For those seeking out these products outside of Quebec, if you try something you like, buy it, and keep buying it. That's the easiest way to get your hands on the gins that you love.
Radoune Gin
O'Dwyer microdistillerie in Gaspé, Quebec stays true to its region with its Radoune Gin. Made with mushrooms that are locally foraged by Gaspésie Sauvage (whose products you can find online and in specialty grocers around Quebec), it's no surprise that the gin has an underlying earthy tone to it. Savoury and spicy, it's potent on its own and will definitely play a lead role in whatever cocktail you make with it. It definitely benefits from being paired with something sweet for balance. Try it in your next Negroni, maybe.
Oshlag Hibiscus Gin
Oshlag is one of Montreal's newer brewery-distillery combos and has thus far made a name for itself by producing creatively flavoured beers and spirits. They got on the hops train with their hopped vodka, and recently put out a pretty pink gin, flavoured (and coloured) with hibiscus and pink grapefruit. If you're in the mood for something a bit more savoury, try its frankincense-infused "Holy Smoke!" gin instead.
Cirka 375 Gin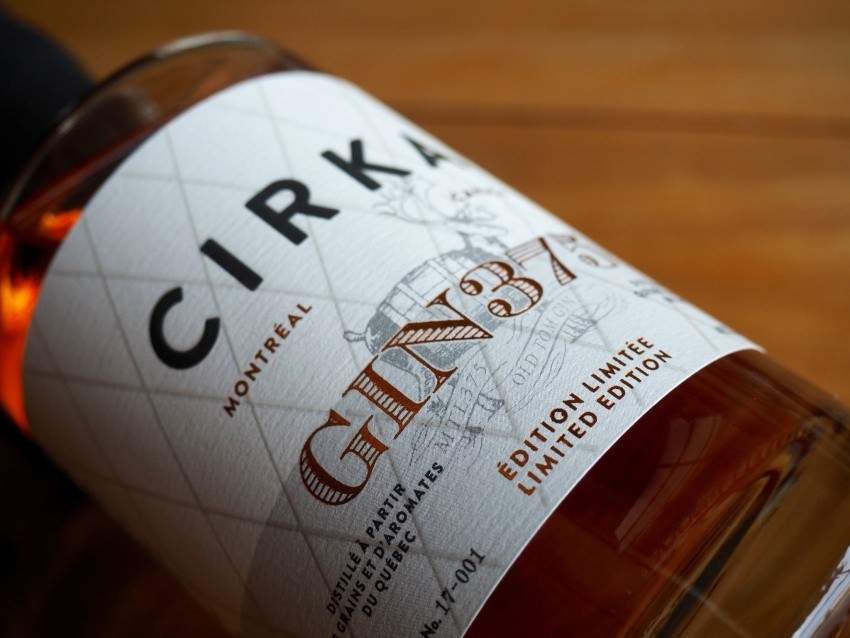 Cirka Distilleries has gained quite the following, thanks to the popularity of its Gin Sauvage, a complex spirit that's as drinkable neat as it is mixed into a martini. Master distiller, Paul Cirka (a former landscape architect turned gin aficionado), describes deriving his inspiration for the gin from the balanced complexity of old growth forests. "In and around Montreal is mostly red pine. I started with that as it also pairs well with juniper," Cirka says.
In his hunt for botanicals, he came across many that were set aside for an unanticipated future use: Cirka's new 375 gin. Created in honour of Montreal's 375th birthday last year, it has been so well received that they are producing a second batch. "We wanted to take the best of what we have in Quebec and produce an Old Tom," Cirka describes. Sourcing local honey to sweeten the works, the Cirka 375 exemplifies how Cirka manages to stay true to Quebec, while producing gins that can complete with any others across the country, even the globe.
Piger Henricus Gin
Les Subversifs opened seven years ago, and was notably the first microdistillery to hit the scene in Quebec. Wanting to make a product that stood out from the rest, the makers opted to use parsnips as the base for their gin. With their root vegetable flavour and natural sugar, they were the ideal candidate, not to mention their widespread availability as a local, Quebec ingredient. As a result, the finished product is a super smooth, slightly bitter gin that can stand on its own or lend its nuanced, floral flavour to the cocktail of your choosing.
Km12 Boreal Gin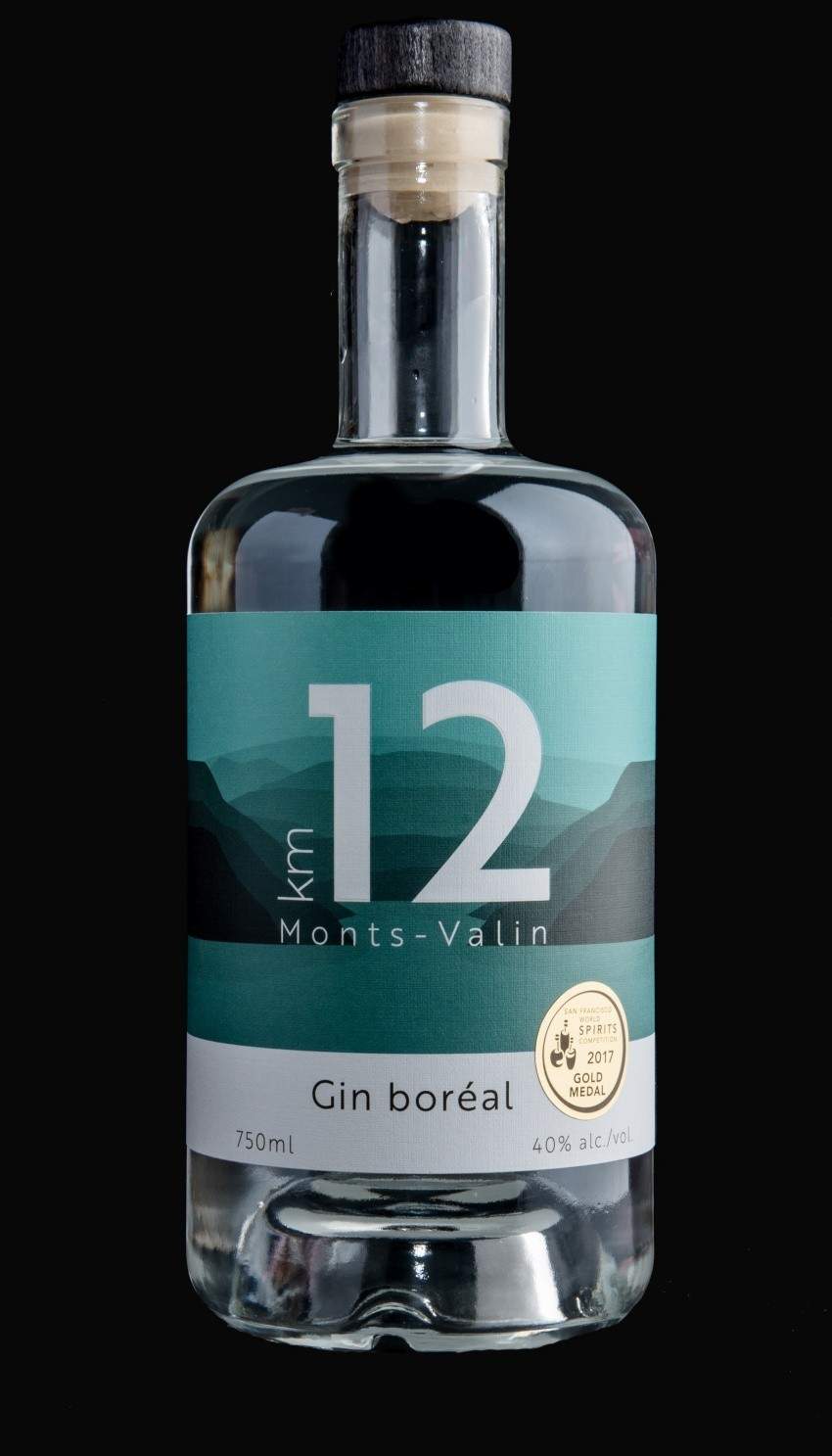 Self-described "huge fans of gin", the family behind Distillerie du Fjord decided to channel their love into a gin of their own. Located in Saguenay Lac-St-Jean, an area with a gorgeous boreal forest, Km12 created its name from the place where they source the fresh water for their gin. They also embrace their location by using ingredients such as pine forest spikenard in place of cardamom, taking inspiration from their surroundings to create the flavour profile of their product.