Feels like it was just yesterday that the only options for cider at the liquor store were mass-produced libations like Magners, Strongbow and Sir Perry; but times have certainly changed, and quickly too. Larger apple-producing regions like Ontario, Quebec, Nova Scotia and British Columbia have really been getting into the craft cider game as of late. The result are some truly delicious and refreshing drinks made from apple or a combination of apples and other stone fruits or aromatics and botanicals.
Whether it's grassroots farming initiatives or something like small batch distilleries, British Columbia is a province that's known well for supporting its own producers and seeing them flourish. As a result, the western province has a hefty list of cideries, most of them being top quality.
From Sea Cider on the island, just outside of Victoria, to BX Press in Vernon and plenty of spots in between, here are six craft cideries you should make a point of exploring this year. What better way to toast to Canada's 150th birthday on July 1st, right?
BC Tree Fruits Cider Co. (Kelowna, B.C.)
Being at the epicentre of apple production in Canada, it's only natural that the Okanagan has its fair share of cider-producing businesses. About two years ago, BC Tree Fruits came up with a creative (and refreshing) idea for how to use all of the "ugly" stone fruit that aren't pretty enough for a grocery store's produce section: make cider. The result is a trio of ciders: one dry, one slightly sweeter and blended with pear and a hopped variety. You can find them in tall-can four-packs across B.C. and select stores in Alberta.
BX Cidery and Orchard (Vernon, B.C.)
With BX's limited production, it's most likely that you'll have to head to Vernon to experience one of the greatest small-batch cideries that B.C. has to offer. BX brews up a thoughtful list of different craft ciders, including B.C. cherry-apple cider, whiskey-barrel aged cider and, the most unique of all, a dry apple cider infused with classic gin botanicals like juniper and coriander. In addition to the creative lineup, each bottle has its own illustrated character assigned to it (The Prospector, The Bandit, The Ginny, etc...) as an ode to Barnard's Express and Stage Line, a stagecoach company that was based in the Okanagan.
This cidery has got character, literally.
Howling Moon Cider (Oliver, B.C.)
The premier cider producer of the South Okanagan, Howling Moon is just a few minutes away from popular organic farm and winery, Covert Farms. Its dry apple cider is made with heritage apples and makes for a light and bright sip. The off-dry variety is made up of a blend of dessert and heritage apples and is definitely a little on the sweeter side, but anyone with a penchant for mimosas (that's everyone, right?) will likely enjoy it.
Howling Moon's tasting room is only open during the summer months, from Fridays to Sundays, but you shouldn't have any trouble tracking down its bottles across the province.
Scenic Road Cider Co. (Kelowna, B.C.)
Much like Howling Moon, Scenic Road keeps things nice and tight with its cider lineup with dry, "nearly" dry and a raspberry-infused variety. The smaller scale producer grows the majority of the apples that go into its creations and you can expect a genuine, personal experience when popping by its tasting room, which will reopen in the spring. Refreshing sips of its boozy apple beverages aside, if there was a prize for best label design out of all of the cideries in B.C., Scenic Road's bottles would win in a heartbeat.
Sea Cider Farm and Ciderhouse (Victoria, B.C.)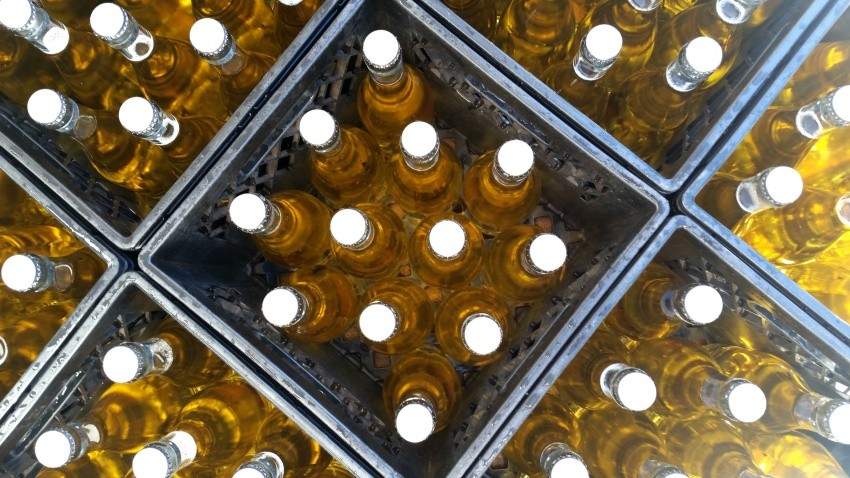 In addition to offering beautiful surroundings with its cidery and tasting room just outside of Victoria, Sea Cider (which opened ten years ago) has one of the most extensive lineups of craft cider in the country. Of course, you can opt for more traditional varieties here, from very dry to off-dry to sweet, but that's just the beginning. Over the winter, try out the Wassail, which is infused with orange peel and cloves or the Rumrunner, a bourbon barrel-aged cider. It's the unique creations, attention to detail and beautiful bottling that has helped Sea Cider become a leader in the Canadian craft cider arena.
Tod Creek Craft Cider (Victoria, B.C.)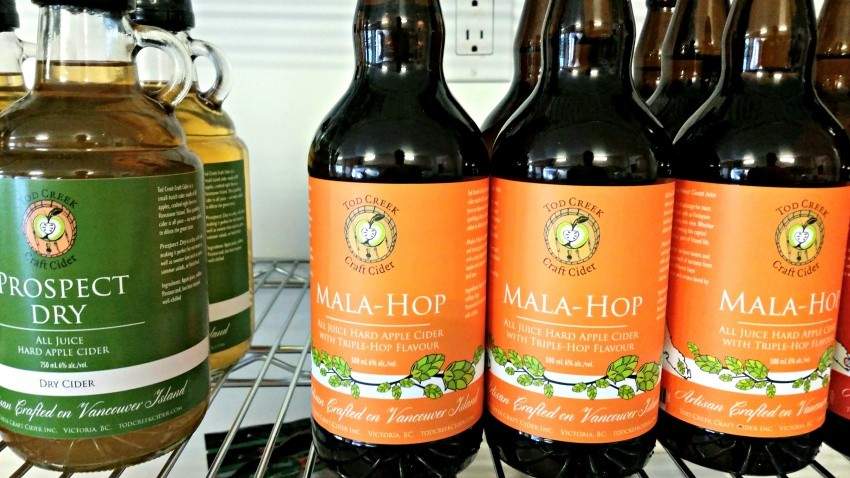 Tod Creek is a little more blue collar industrial than its neighbour, Sea Cider, that is just a short drive away. Offering up a mix of canned and bottled ciders, the most interesting libation on the list here is its Mala-Hop cider, which tastes like--and I should trademark this phrase if it isn't already--the lovechild of an IPA and a crisp apple. When it finally warms up, the Coastal Blue cider adds some B.C. blueberry juice to the mix, making for an ideal patio drink in the sunshine.